Winners announced for £2m programme to commercialise life sciences discoveries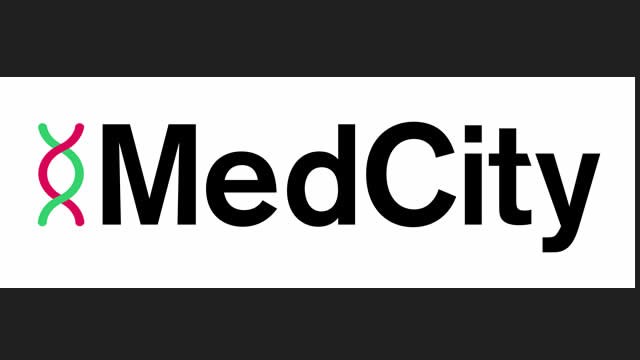 Winners announced for £2m programme to commercialise life sciences discoveries
A cure for pancreatic cancer, virtual reality rehabilitation, data-driven robotic surgery, and futuristic wound-healing technology are just four of the 16 projects selected for MedCity's 'Collaborate to Innovate' programme.
The £2m programme, led by King's College London and part-funded by ERDF and HEFCE, is connecting 16 life sciences SMEs with leading academics to address a specific challenge related to their product or service. They will be working with academics at King's College London, Imperial College London, Queen Mary University of London, and University College London to develop and commercialise their innovations.
Over 70 companies applied to the programme and were matched with suitable academic partners to develop 6-12 month collaborative proposals worth up to £100,000. A panel of academics and industry representatives selected 16 projects, based on technological potential, R&D challenges, commercial potential, and impact.
Sarah Haywood, CEO of MedCity said: "London and the South East has a strong life sciences ecosystem of innovative companies developing the next generation of therapeutic and healthcare products. We have everything from new drugs, development of healthcare services based on AI and VR technologies, new devices and smartphones used to help people manage their care."
"Sometimes you just need a helping hand with finding a key piece of the puzzle, to get the idea from mind to market. I'm excited that we have been able to match 16 ground-breaking SMEs with academics from our leading universities to develop their innovations and make them commercially viable."
The projects selected for the programme are:
Andiamo and Queen Mary University of London Andiamo develops 3D printed orthotics for patients who suffer from cerebral palsy. They will be collaborating with Dr Richard Twycross-Lewis and Dr Aleksandra Birn-Jeffery from QMUL's sports and exercise medicine unit, with expertise in biomechanics and movement analysis, and together they aim to improve and validate the product to enhance its commercial offering to patients globally. http://andiamo.io/
Azure PCR and King's College London Azure PCR develops the diagnostics.ai platform and has validated a machine learning based artificial intelligence (AI) product, pcr.ai, that can automatically interpret any qPCR test. This product will support the diagnosis and monitoring of people with infectious diseases. The collaboration with Dr John Cason of the Department of Infectious Diseases at King's College London, will help to optimise pcr.ai to enable it to operate in a high workload clinical laboratory diagnostic service. www.diagnostics.ai
Fourth State Medicine and Queen Mary University of London Fourth State Medicine's (4SM) mission is to bring space age technology to the healthcare industry and deliver on the promise of biomedical applications of gas plasma. They have developed a platform multi-plasma technology which could be used to promote healthy wound healing in chronic wounds. 4SM will be working with Dr Rosalind Hannen at QMUL's Blizard Institute, to validate the product and demonstrate its effectiveness for diabetic patients. www.fourthstatemedicine.co.uk
Immersive Rehab and Imperial College London Immersive Rehab have developed a Virtual Reality physical rehabilitation platform. They will work with Professor Alison McGregor and her group from the Department of Surgery and Cancer at Imperial, to validate the effectiveness of the Platform on patient recovery and their experience when going through the rehabilitation. http://immersiverehab.com
Innersight Labs and University College London Innersight are creating a surgery planning tool that uses medical scans, coupled with machine learning algorithms, to generate a patient-specific 3D anatomical model. This can be used to aid better therapeutic decision making and decide on the optimal surgical plan for that patient. The team will work with Professor Sebastien Ourselin, Head of the Translational Imaging Group within the Centre for Medical Image Computing at UCL to further develop their image segmentation software and clinician-friendly user interface http://innersightlabs.com/
LIfT BioSciences and King's College London LIfT's mission is to cure pancreatic cancer by 2021. They are developing the use of innate immunity in the treatment of cancer, first targeting pancreatic ductal adenocarcinoma (PDAC). The process is a transfusion of white blood cells from people who are naturally immune to cancer to boost the immune system of people with weaker immune systems. They will work with Professor Farzin Farzaneh, Professor of Molecular Medicine at King's College London, on an ambitious study to provide in-vitro evidence that Leukocyte Infusion therapy (LiFT) works in PDAC, the patented platform could have major implications for the future treatment of all solid tumours. www.LIfTBioSciences.com
MABLE Care and King's College London The team has developed a prototype Care Management System App for patients with dementia and their families to connect, get organised, reminisce, stay safe and improve their wellbeing. As more users interact with the System – MABLE – 'big data' will be collated to enhance researchers' understanding of dementia and ultimately improve the lives of those living with and affected by dementia. They will work with Professor Robert Stewart, Lead co-investigator at Institute of Psychiatry Psychology and Neuroscience at King's College London, to develop the prototype and bring it closer to commercialisation, drawing on input from dementia patients and their carers. http://mablecare.co.uk/
MIRA Rehab and Imperial College London MIRA Rehab have developed the concept of "Exergames" – exercising through gaming – using motion sensors to make physiotherapy fun and convenient for patients recovering from surgery or injury. They will work with Dr Fernando Bello, Reader in Surgical Graphics and Computing at Imperial, to develop Exergames for post-operative rehab, soft tissue injuries, and long term illnesses / disabilities. www.mirarehab.com
Optellum and Imperial College London Optellum have developed a 'Lung Virtual Biopsy', a unique solution that enables radiologists to predict lung nodule malignancy from a single initial chest CT scan, which enables early cancer detection. They will work with Dr Anand Devaraj, of the National Heart and Lung Institute at Imperial, to enrich the product's database and bring it closer to commercialisation. www.optellum.com
Plasticell and King's College London Plasticell have developed a screening technology – Combicult – to develop platelets from pluripotent stem cells. They will work with Dr Simon Pitchford, lecturer in Pharmacology at King's College London, to perform in vivo functional testing, ensuring that the derived platelets are suitable for therapeutic use, which could lead to advancements in regenerative medicine. www.plasticell.co.uk
Probe Scientific and University College London Probe Scientific, a medical device company, is utilizing its existing microdialysis technology to provide therapeutic antibiotic drug monitoring at the bedside. They will work with UCL's Professor Mervyn Singer, Head of the Bloomsbury Institute of Intensive Care Medicine, and his group of leading experts in sepsis, infection, and novel monitoring, to develop the technology for future use in critically ill patients. www.probescientific.com
ReViral and University College London ReViral has developed a novel antiviral programme targeting respiratory syncytial virus. They will work with Professor Chris O'Callaghan, Head of Respiratory, Critical Care and Anaesthesia at the UCL Great Ormond Street Institute of Child Health, to confirm antiviral activity in highly disease relevant human tissue models, aiding the development of formulations for clinical trials. www.reviral.co.uk
Selcia and Queen Mary University of London Selcia is a drug discovery company that has access to a 1000 compound cyclosporin-derivative library. Through collaboration with Professor Kenneth Linton from the Blizard Institute at QMUL, they will work on screening the library to identify potential novel treatments for cholestatic liver disease. http://www.selcia.com/
Sphere Fluidics and King's College London Sphere Fluidics has a long track record of experience in microfluidic technologies. Through a collaboration with Dr Bryan Wu from the Randall Division of Cell & Molecular Biophysics at King's College London, they will shed light on the immunological mechanisms underlying asthma and allergy, enabling a personalised approach to patients. http://www.spherefluidics.com/
Tecrea and University College London Tecrea is a company with well-established cell delivery technology. They will work with UCL's Dr Farlan Veraitch and his team within the Department of Biochemical Engineering, and together they will apply engineering expertise to scale production of Lentivirus-based therapies to meet the projected needs of the rapidly developing gene therapy market. www.tecrea.co.uk
Trendalyze and University College London Trendalyze has developed a time-series analysis platform which is ideal for concurrently analysing various heterogeneous datasets from different modalities. They will work with Dr Danail Stoyanov, Reader in Surgical Robot Vision at UCL, to deploy their product in a robotic surgery environment, leading to improvements in minimal access surgery. http://trendalyze.com/
Kim Watson, Communications Manager at MedCity
Tel: +44 (0)20 3179 8100
Email: kimwatson@medcityhq.com
Notes to editors
1. MedCity's Collaborate to Innovate programme is led by King's College London and in collaboration with Imperial College, University College London and Queen Mary University of London. It is part-funded by the European Regional Development Fund (ERDF) and part-funded by the Higher Education Funding Council for England (HEFCE). Please click hereto find out more.
2. MedCity exists to promote and grow life sciences investment, entrepreneurship, collaboration and industry in London, Cambridge, Oxford and the greater south east. It was launched in April 2014 by Imperial College Academic Health Science Centre, King's Health Partners, UCLPartners and the Mayor of London. From drug discovery to devices, diagnostics and digital health, MedCity supports life sciences and healthcare companies large and small to do business in the golden triangle.