Vonage opens new European Headquarters in East London's 'Silicon Roundabout'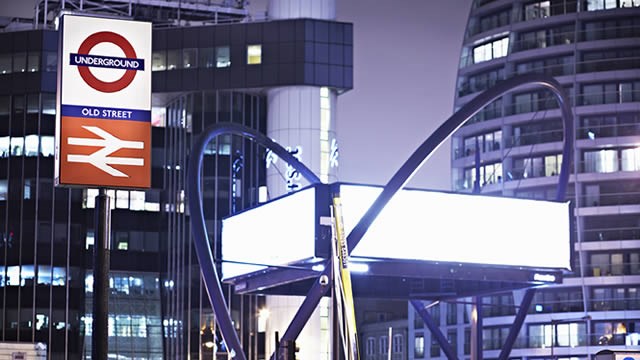 Global cloud communications provider plans to expand UK team of 200 to support growing customer base
Vonage, a business cloud communications leader, today announced the opening of its new European headquarters in the heart of East London's "Silicon Roundabout". Building on its growing presence in EMEA, the new office underscores the company's belief that London continues to be a European tech centre with tremendous opportunity to fuel Vonage's continued global expansion.
With a presence in London spanning more than a decade, Vonage has strong ties to the local community and brings a deep understanding of the challenges customers face and the best ways to meet their diverse business communication needs. Vonage opened its first London office in 2005 in Hammersmith, West London. In 2016, Vonage acquired East London-founded Communications Platform as-a-Service (CPaaS) company Nexmo, which, at $230m, was the year's largest exit of a London start-up that year.
The new 22,000 square feet Bonhill Street office will house Vonage's current 200-strong UK team, which the company plans to grow in support of its fast-growing customer base.
Vonage CEO, Alan Masarek, commented: "As an international business technology company experiencing very fast growth, we see London as crucial to the continued success of our business. We've seen accelerated growth in this region and, as we look to build on this momentum in the next few years, we are confident that London, with its rich heritage in technology and community of tech-savvy businesses, is the best place for us to do that."
Rajesh Agrawal, Deputy Mayor for Business, said: "London remains a leading business centre for US firms looking to internationalise. With world-class talent, a global financial services hub and a high concentration of global decision makers, it is no surprise to see that overseas businesses such as Vonage are continuing to choose London as their place to establish a European headquarters. Vonage's expansion into the capital offers further proof that London is the tech capital of Europe."
Tony Jamous, co-founder of Nexmo and now president of the Vonage API Platform, will be leading the London office. Mr. Jamous comments: "The cloud communications market is growing at an explosive rate, particularly in EMEA and APAC. As these regions pick up momentum in cloud adoption, our presence in the UK positions us well to capture that growth. And with London at the heart of the UK's tech world, we also see great opportunity to grow our team from its pool of diverse tech talent." Jamous will be speaking at Jobbio HIGHER on 28th September. Mr. Jamous splits his time between Vonage's San Francisco and London offices.
Masarek adds: "By embracing technology and reshaping how companies communicate, we're helping to drive better business outcomes for those who have made this leap to the cloud. Our expanding team and presence in London positions us well to support the continued upward trend of the market here."
Simon Burckhardt, Managing Director, Vonage UK, concludes: "We are thrilled to expand upon our presence in London with the opening of this new, state-of-the-art location where we will have the space and resources we need to grow our dynamic team to better serve our customers."
The new London office reinforces Vonage's focus on driving the global expansion of its offering, building upon its existing presence and robust customer base in Europe. Current Vonage customers with a presence in the UK include leading long-distance carpooling service BlaBlaCar, interior design company Jonathan Adler, and global shared workspace provider WeWork. Additional European-based customers include leading carshare app, Car2Go, a Daimler company; Europe's leading car rental platform, Drivy; and Helpling, Europe's leading online marketplace for home services.
Vonage is a global provider of cloud communications solutions that enable greater workforce collaboration and mobility, increased productivity, along with embedded, contextual communications to drive stronger customer engagement through exceptional customer experiences. With a unique set of capabilities and cloud-based solutions, Vonage is helping companies use communications technology to improve the way business gets done.
Vonage plans to host tech events throughout the coming year for members of the local tech and developer relations community to share knowledge and insight.
London & Partners Media & PR Team
Tel: +44 (0)20 7234 5710
Switch: +44 (0)20 7234 5800
Twitter: @London_PR