Visit London's pick of the top Christmas experiences yule not want to miss this season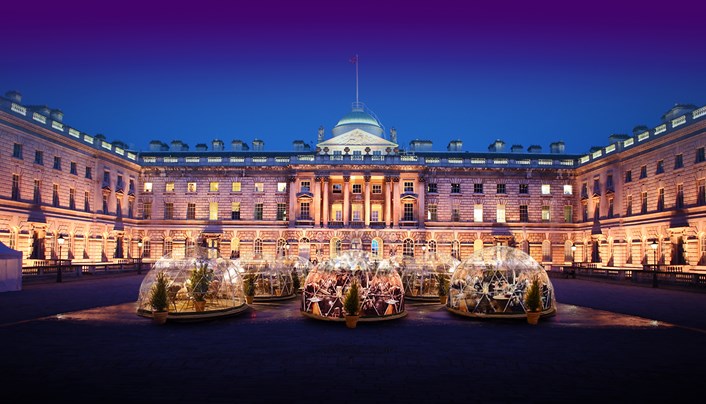 Read on for a selection of festive experiences for the little ones and the not-so-little ones to enjoy from Wednesday
Once national lockdown restrictions are lifted on 2 December, step out and explore the best city in the world without crowds and tick off some of the top things to do in London this festive season.
You'll find unique, iconic and unusual Christmas activities at venues across the capital, each with secure safety measures in place: from pre-booked slots and socially distanced seats, to one-way systems and hand-sanitising stations.
Don't forget to show your love for the capital by using the #BecauseImALondoner hashtag as you enjoy Christmas in London.
Food and drink
Enjoy the best of the capital's outdoor dining scene with these cosy experiences:
Christmas Shows
There is a splendid array of Christmas shows to enjoy in London's West End:
Attractions
See some of London's most famous attractions dressed up in their finest winter clothes:

Festive family fun
Keep the kids entertained while waiting for Santa to arrive:
For more information on what to see and do in the capital this Christmas: visitlondon.com/christmas

Join the citywide recovery campaign using #BecauseImALondoner
Notes to editors
High-res images with credits are available to download here.
Best City in the World
London has been named the best global city to visit in 2021 in the Best Cities ranking.
Because I'm A Londoner Campaign
Over 600 London businesses are collaborating on the Because I'm a Londoner campaign, a collective industry response to the coronavirus pandemic brought together by London & Partners and created to kickstart the city's economy, support our invaluable tourism sector and restore consumer confidence.

Businesses across the city are backing the campaign by sharing the marketing creative across their social media, websites and in-store. Londoners are encouraged to use the #BecauseImALondoner hashtag as they rediscover their city over Christmas.
In this way, London and Londoners are coming together to showcase the city's resilience and bright hopes for the future.

The Christmas phase of the campaign features a whole range of London's leisure businesses, most of which are now open to visit (from 2 Dec).
We encourage families to make the most of a fun and safe Christmas season in the capital.

About London & Partners and visitlondon.com
Visitlondon.com is the official visitor guide to London and is run by London & Partners, London's international trade, investment and promotion agency. Its role is to promote London internationally as a leading world city in which to visit, study, invest, grow and meet. Its mission is to tell London's story brilliantly to an international audience.

London & Partners is a not-for-profit company. We are half funded by the Greater London Authority (GLA) and half from other sources including commercial activity. For more information visit londonandpartners.com