Visit London reveals top 5 unmissable art exhibitions opening in the UK capital in 2020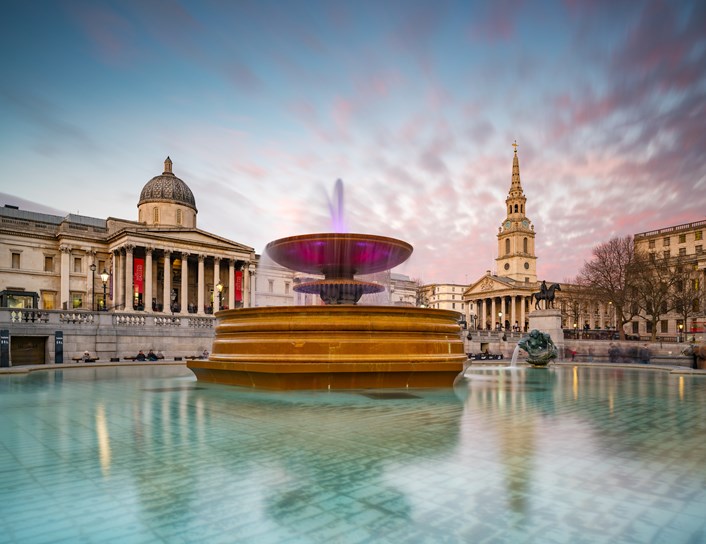 From the pioneer of Pop Art to Renaissance masterpieces, London's cultural powerhouses will be celebrating a selection of visionary individuals and themes
Read on for Visit London's pick of art highlights in the 2020 cultural calendar worth getting on a plane for…
1. Picasso and Paper
Royal Academy of Arts
25 January – 13 April 2020
Kicking off the year, the Royal Academy of Arts will present the most comprehensive exhibition devoted to Picasso's imaginative and original uses of paper ever to be held. Bringing together over 300 works and encompassing Picasso's entire prolific 80-year career, this ground-breaking exhibition will explore the myriad ways in which the artist worked both on and with paper.

For Picasso, paper was more than his rehearsal room – he used everything from café tablecloths and newspaper cuttings to antique papers, created sculptures with torn and burnt pieces of paper, assembled collages and spent decades assembling an array of printmaking techniques. This exhibition charts his ingenious use of this universal material.
2. Andy Warhol
Tate Modern
12 March – 6 September 2020
In the spring, Tate Modern will open a bold new Andy Warhol exhibition, telling the story of a shy outsider who became a pop art superstar. The show will demonstrate how Warhol's work captured the contradictions of 20th century American society and culture, informed by his own identity as a gay Catholic man from a working-class immigrant family.

Visitors to this major retrospective will be able to see his iconic pop images of Marilyn Monroe, Coca-Cola and Campbell's Soup Cans, play with his floating clouds and experience the psychedelic multimedia environment of the Exploding Plastic Inevitable.
Marilyn Diptych 1962
Tate © 2019 The Andy Warhol Foundation for the Visual Arts,Inc./ Artists Right Society (ARS), NewYork and DACS, London
3. Artemisia
National Gallery
4 April - 26 July 2020
For the first time in the UK, a major monographic exhibition of the work of the most famous female painter of the 17th century will open at the National Gallery. At a time when women artists were not easily accepted, Artemisia Gentileschi was exceptional for becoming the first female member of the Accademia delle Arti del Disegno in Florence and for enjoying a long and successful career, spanning more than forty years.

'Artemisia' will bring together around thirty-five works by the artist from both public institutions and private collections around the world.
In summer 2020, the V&A will open a major exhibition of one of the most inspirational, iconic and imaginative stories of all time: Alice's Adventures in Wonderland. This immersive, mind-bending journey down the rabbit hole will explore the global phenomenon of Alice across art, literature, film, music performance and fashion in digital extravaganza of multi-media displays.

Detailing its origins, adaptations and reinventions over 157 years, the exhibition will chart its evolution from manuscript to a global phenomenon beloved by all ages.
London Design Biennale is a global gathering of the world's most ambitious and imaginative designers, creators and design institutions. Multi-award-winning artist and designer Es Devlin OBE has been named Artistic Director for 2020 and has chosen 'Resonance' as the theme, which over 50 countries and territories will respond to in their installations and presentations.

Devlin practices across the worlds of art, opera, music and technology. She is known for creating large-scale performative sculptures and environments that fuse technology and poetry. She has conceived touring stage sculptures for Beyonce, U2, The Weeknd, Adele and Kanye West.
Australia - Flynn Talbot: Full Spectrum © Mark Cocksedge (London Design Biennale 2018)
Notes to editors
Please see a selection of high-res images and credits here
For more things to see and do in London, go to www.visitlondon.com