UK tech sector leads European investment in 2016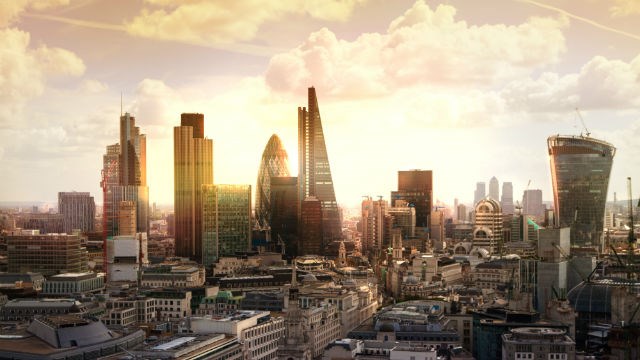 London tech firms continue to attract venture capital investment post-referendum
The UK's technology sector drew more investment than that of any other European country in 2016, according to data from London & Partners, the Mayor of London's promotional company. The research also showed London remains a leading hub for tech investment, attracting significantly more money than any other major European city last year.
Measuring activity across private equity and venture capital deals, more than £6.7 billion ($9.5bn) was invested into UK tech firms in 2016, with London accounting for more than a third of the total.1
The research also shows that the UK remains attractive to investors despite the vote to leave the EU, with UK tech firms receiving more venture capital investment than any European country post-referendum. UK tech firms have also looked attractive to deal-makers with a sharp rise in merger and acquisition (M&A) activity during 2016, with British companies seeing more investment than any other European country after the 23rd June.
Since the EU referendum vote, a number of the world's leading technology companies have demonstrated their long term commitment to investing in London with Google putting forward a £1 billion investment plan for a new headquarters in King's Cross, Facebook announcing an additional 500 jobs for London and Apple revealing its plans for new headquarters in Battersea. Earlier this week, Snap Inc, the company behind messaging app Snapchat, also announced it has established its international Headquarters in London.
The Mayor of London, Sadiq Khan, said: "With our unbeatable blend of talent, creativity and access to finance, it is not surprising that London continues to go from strength to strength as the undisputed tech capital of Europe. Despite the Brexit vote, the capital continues to attract record levels of investment and remains the best place in the world to grow a business. I have no doubt that this important sector of our economy will continue to generate jobs, investment and world-leading technology for decades to come."
Eileen Burbidge, Partner at London venture capital firm, Passion Capital, added: "The UK is undeniably a leading destination for investors, entrepreneurs and businesses alike. With a diverse talent pool, global financial centre and a strong culture of innovation, it is no surprise to see that the London has attracted more investment than any other major European city in 2016. The UK continues to lead the way in the development of cutting edge technologies and areas such as big data, cybersecurity and ecommerce, are creating exciting opportunities for investors from all over the world. Recent investments announced by the likes of Facebook and Google further demonstrates the strength of London's tech sector and shows that London is still very much open for business and investment."
London-based tech companies again proved to be the most attractive European destination for venture capitalists with firms securing around £1.4 billion ($1.9bn) of the total £1.9 billion ($2.6bn) raised by UK tech firms in 2016. VC investors continued to pump money into London tech companies following the EU referendum, with London companies raising over £668 million ($862m) during the second half of the year.
Capitalising on London's attractiveness to venture capital investors, today London & Partners launches the 'London VC Club' - a bespoke programme to connect some of London's leading investment firms with the capital's fastest growing companies. A number of high profile VC firms, angel investors and crowdfunding investors have already signed up to participate in the scheme including the likes of Salesforce Ventures, Octopus Ventures and Seedcamp.
Saul Klein, Investor at London VC firm Localglobe and London VC club member, said: "London will remain a leading global hub for investing in technology companies. There is more talent, capital and diversity in London's tech sector than any other European destination. The success of London has been built on a strong culture of collaboration between investors, entrepreneurs and policy makers. It is important that we continue to support initiatives such as the London VC club which are helping to directly connect investors with the exciting array of companies in London's tech ecosystem."
London & Partners research also showed London's strengths in cutting edge technologies, with adtech, e-commerce and big data firms attracting increasing amounts of investment in 2016. Artificial Intelligence companies also benefitted from a sharp rise in venture capital investment in 2016, with London based AI companies receiving a record £100 million last year, more than three times the £27 million raised in 2014 and almost double the £52 million raised in 2015.
2016 was a record year for e-commerce investment into London tech companies, with a total of £486 million across 69 deals. London based on-demand food delivery company Deliveroo received more VC investment than any other company in 2016, securing over £210 million ($275m) in a series E funding round.
Will Shu, Co-founder and CEO, Deliveroo said: "Deliveroo now operates in more than 120 cities in 12 countries across the globe, but London is our home and we are extremely proud to be a fast growing British tech company. In 2016 we grew by over 400% and we have big plans for the year ahead. London is a world class city where we can attract some of the very best tech talent, access leading investment opportunities and operate in a fantastic work environment. Combined these factors continue to help the company grow and create more exciting job opportunities for Londoners
According to the research, 2016 was also record year for merger & acquisition activity for British tech companies, with UK tech firms involved in significantly more deals than any other European country.
In total, over £71 billion ($98bn) of M&A deals were completed in the UK in 2016, over five times the total amount of completed deals in 2015 and 2014. Leading deals in 2016 included SoftBank's takeover of UK chip maker ARM £24.3 billion ($32bn) and telecommunications services firm, EE's £12.5 billion ($16bn) acquisition by BT.
London tech companies accounted for over half of M&A deals completed in 2016, including Microsoft's £175 ($250m) acquisition of SwiftKey and Twitter's £105 million ($150m) purchase of Artificial Intelligence start-up, Magic Pony.
Private equity investment into London and the UK also remains robust, with UK tech firms securing over £4.7 billion ($6.8bn) of investment in 2016 – more than any other major European country. London's booming tech sector has attracted over £9.6 billion ($15bn) in private equity investment since 2011.
Ben Pattie, PR Manager FDI & Tech
Tel: +44 (0)20 7234 5872/+44 (0)7879224349
London & Partners Media & PR Team
Tel: +44 (0)20 7234 5710
Switch: +44 (0)20 7234 5800
Twitter: @London_PR
Notes to editors
1 PitchBook data sourced by London & Partners. Downloaded as at 22/12/2016
Please find all data tables for the data included in the press release HERE
NB: All currency conversions included in the press release were made using the exchange rate on the date the deals were completed on and confirmed in the PitchBook database
About London & Partners
London & Partners is the official promotional company for London. We promote London and attract businesses, events, congresses, students and visitors to the capital. Our aims are to build London's international reputation and to attract investment and visitor spend, which create jobs and growth. London & Partners is a not-for-profit public private partnership, funded by the Mayor of London and our network of commercial partners.
For more information visit www.londonandpartners.com