UK most attractive European tech hub for Silicon Valley investors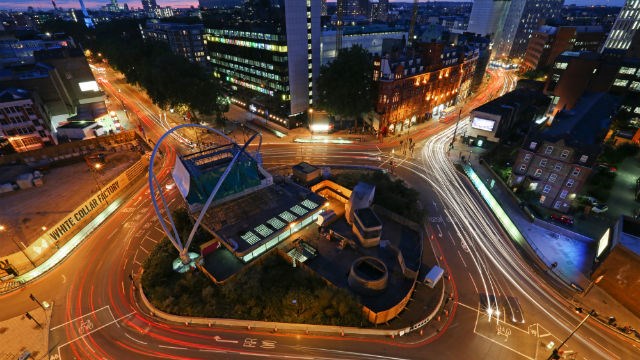 London home to more unicorns than any other European city
The UK is the leading European destination for Silicon Valley investors, with British tech companies raising more venture capital from Bay area VCs than any other European country. According to the investment data released by London & Partners, over the last five years UK tech companies have received more venture capital investment from West Coast investors than France, Germany and Ireland combined.
Silicon Valley investors continue to pump large sums of money into UK tech companies despite Brexit, with 2017 already seeing a record $1.13 billion raised since the beginning of the year. The findings have been released to mark the start of Silicon Valley Comes to the UK (SVC2UK), a week-long series of events bringing together leading figures from the Bay area and UK tech scenes.
Further analysis of the investment data reveals that London tech companies received the majority of venture capital investment from the Bay area, accounting for over 90% ($1.04bn) of the total amount raised by UK tech companies this year. Over the last five years, London tech firms have also raised considerably more capital ($2.5bn) than their European counterparts, with Stockholm ($1.4bn), Berlin ($641m) and Paris ($500m) representing the next most popular cities for Silicon Valley investors.
London's thriving VC market has been boosted by the number of unicorn companies based in the capital, with separate research from investment firm GP Bullhound revealing that London is home to more unicorns than any other European city. Fresh analysis of its 2017 Titans of Tech report found that London accounts for almost one third of all unicorns in Europe. With 17 out of the 53 unicorns founded in London, the UK capital has more unicorns than Stockholm (7), Berlin (5) and Paris (3) combined. Recent London companies to join this year's list include Improbable, Deliveroo and Purple Bricks.
Sherry Coutu CBE, Co- Founder of SVC2UK and serial entrepreneur: ""With some of best global talent and a strong culture of entrepreneurship, the UK and Silicon Valley are two of the world's leading places to start and scale a technology business. While London has grown to become Europe's largest tech hub, we still have a way to go to emulate the success of Silicon Valley and there is a lot we can learn from each other."
"It is no surprise to see that British tech firms continue to attract more venture capital investment from the Bay area than any other European country and the figures released today suggest that Brexit has not had an impact. London will continue to be a diverse, outward looking city and we look forward to welcoming our friends from the Valley to encourage greater collaboration between the two centres."
Manish Madhvani, CEO and Founder of GP Bullhound added: "London's digital economy has demonstrated unprecedented levels of talent, ambition, and investment, delivering an exceptional cohort of billion-dollar businesses. These pioneers have been critical to the rise of European tech and will drive the industry forward to create companies of scale to rival the US and Asia."
To mark the start of the week-long series of events, SVC2UK has today announced the latest cohort of 50 high growth UK technology companies who will join to join the 2017 Scale Up Club. Together the firms have a combined revenue of £94 million in 2016, employing over 1,900 people across the UK. This year's club is made up of some of the UK's fastest growing tech businesses from across a range of sectors, from FinTech to FoodTech – including HomeTouch, the UK's top online care agency, food-sharing app OLIO, and Mumsnet, the country's largest online network for parents.
This year's SVC2UK programme kicks off today in Cambridge, with a debate about 'Our Future', tech and the way it will shape our lives, at the Cambridge Union Society. The programme will then head to London tomorrow (Wednesday 1st) with masterclasses on building strategic partnerships when scaling at campus London and then on accessing finance at Barclays' innovation centre, Rise London, as well as insights from the likes of Renee La Londe, iTalent, and Ellen Levy, Silicon Valley Connect.
The week culminates with the Good Growth Summit on Friday 3rd November, bringing together inspirational women leaders at the Institute of Technology and Engineering. Speakers at this event include SVC2UK Founder, Sherry Coutu, Debbie Woscow, Obi Felten, Google X and a keynote address from Shiza Shahid, CEO of Malala Fund.
This year's summit is being run by London & Partners with support from SVC2UK partners including Mastercard, Google Campus London, Barclays, Softbank, Pennington Manches, Buzzacott, Herbert Smith and Freehills, WSGR, GBx, Pitch@Palace, FieldHouse Associates, Cambridge Wireless, Bradfield Centre, Judge Business School and Bailey Fisher Executive Search.
The full list of Scale Up Club entrepreneurs and the full programme for Silicon Valley Comes to the UK can be found here.
London & Partners Press Office
020 7234 5710
Notes to editors
About SVC2UK
SVC2UK is a not-for-profit programme run by London & Partners (the Mayor's International Promotion Agency) together with volunteers, advisers and partners. It was founded by Sherry Coutu, Reid Hoffman and Ellen Levy. Now in its tenth year, SVC2UK brings together the top entrepreneurs and VCs from Silicon Valley with students, early stage CEOs, serial entrepreneurs, and policymakers in the UK with the singular goal of inspiring entrepreneurship, innovation, and economic prosperity. The annual summit takes place in November each year with prominent serial entrepreneurs from Silicon Valley visiting London and Cambridge.
This year's SVC2UK programme will see 12 events hosted across three cities (London, Manchester and Cambridge) with guest speakers, high level networking events, mentoring for CEOs of scale ups and dinners involving leading figures from Europe and Silicon Valley's technology sectors.
About London & Partners
London & Partners is the Mayor of London's official promotional agency. Its purpose is to support the Mayor's priorities by promoting London internationally, as the best city in the world in which to invest, work, study and visit. We do this by devising creative ways to promote London and to amplify the Mayor's messages, priorities and campaigns to international audiences. Its mission is to tell London's story brilliantly to an international audience.
London & Partners is a not-for-profit public private partnership, funded by the Mayor of London and our network of commercial partners. For more information, visit
Visitlondon.com is the most influential source of information for overseas visitors to London and features thousands of attractions both large and small across the entire city. Every year the site attracts 28 million unique users.
For high res, rights-free images of London, please register at http://photos.london/press/   
Table showing venture capital investment from Bay area investors into European tech companies (by country) from Sep 2012-Sep 2017
| | |
| --- | --- |
| Country | Total amount raised - $ (£) |
| UK | $2.94bn (£2.07bn) |
| Sweden | $1.5bn (£983.5m) |
| France | $836m (£614m) |
| Germany | $762.84m (£530.48m) |
| Spain | $251.10m (£164.32m) |
| Switzerland | $138.03m (£99.36m) |
| Netherlands | $103.56m (£66.13m) |
| Ireland | $105.46m (£73.65) |
| Portugal | $7m (£4.6m) |
| Italy | $3.4m (£2.51m) |
Source: Pitchbook Sep 2017
Table showing venture capital investment from Bay area investors into European tech companies (by city) from Sep 2012-Sep 2017
| | |
| --- | --- |
| Country | Total amount raised - $ (£) |
| London | $2.5bn (£1.78bn) |
| Stockholm | $1.4bn (£919m) |
| Berlin | $641.88m (£445.45m) |
| Paris | $500m (£369.50m) |
| Dublin | $66.80m (£48.92m) |
| Zurich | $54.53m (£35m) |
| Madrid | $34.40m (£22.61m) |
| Amsterdam | $4.8m (£3.2m) |
| Lisbon | $3m (£1.9m) |
| Milan | $0.9m (£0.57m) |
| Frankfurt | 0 |
Source: Pitchbook Sep 2017
Table showing number of unicorns (to date) founded in European cities according to GP Bullhound
| | |
| --- | --- |
| City | Number of unicorns |
| London | 17 |
| Stockholm | 7 |
| Berlin | 5 |
| Tel Aviv | 4 |
| Paris | 3 |
| Edinburgh, Moscow, Copenhagen, Amsterdam | 2 |
| Manchester, Isle of Man, Helsinki, Espoo, Hamburg, Dusseldorf, St Petersburg, Ness Ziona, York | 1 |