Scanline VFX announces opening of London studio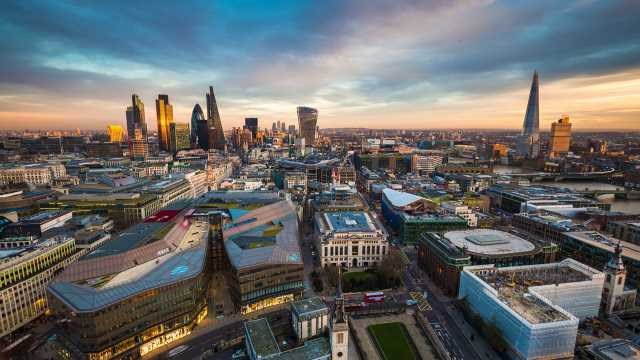 Scanline VFX will be opening their seventh international facility in London.
Scanline VFX has announced that it will be opening a new studio in London, UK, with a plan to hire artists across all disciplines to work in the Film / TV division. London will be Scanline's seventh international facility. The company currently has studios in Vancouver, Montreal, Los Angeles, Munich, Stuttgart, and Seoul.
VFX Supervisor Jelmer Boskma, who recently supervised visual effects on Marvel's Ant-Man and the Wasp will be leading the creative team of the new Scanline VFX studio. "I'm thrilled at the prospect of meeting and working with the fantastic creative talents in London, and it will be my goal to continue making Scanline an artistic hub where artists will have room to hone their craft while working on some of the most exciting projects in film and television," said Boskma, who recently relocated to London from Scanline's Vancouver Studio. The studio will be managed by Scanline veteran and VFX Producer Marcus Goodwin.
"2019, marks Scanline's 30th anniversary. So it's exciting to celebrate that as we open our London studio in the heart of Soho and the UK film industry," added Scanline VFX President and Sr. Visual Effects Supervisor Stephan Trojansky. "We are looking forward to getting to know and working with the amazing filmmakers and artists in this city."
Scanline VFX received Academy Award nominations for its work on Captain America: The Winter Soldier and Hereafter, for director Clint Eastwood, as well as a BAFTA nomination for Iron Man 3. The company also received 2 Emmy Awards for its work on Game of Thrones (Season 4 and this year's Final Season), and a Scientific and Technical Achievement Award for the development of its proprietary fluid effects system, Flowline.
Recent credits include: Spider-Man: Far from Home, Dark Phoenix, Captain Marvel, Stranger Things: Season 3, Game of Thrones Final Season, and Aquaman. Upcoming visual effects projects include: Joker, Midway, Black Widow, Gemini Man, Free Guy and Godzilla vs. Kong.
Rajesh Agrawal, Deputy Mayor for Business "I am delighted that Scanline VFX has chosen to base its new studio in the capital. London is Europe's creative centre, and with its booming film industry and access to exceptional creative talent, it's a city where visual effects companies thrive. This new studio will contribute jobs and exciting new work, adding to our wonderful entertainment sector and demonstrating that London will always be open for business, trade and talent."
Laura Citron, CEO London & Partners, the Mayor of London's official promotional agency "We extend a very warm welcome to Scanline VFX and are delighted they have chosen to expand their business in London. As a city of creativity and innovation, our capital continues to attract the very best international talent. With a global business community built on diversity and progressive thinking, London is a city where ambitious, international companies can succeed."
Adrian Wootton OBE, Chief Executive of Film London and the British Film Commission "This move is a striking indication and a vote of real business confidence in London and the UK's market. The global nature of our industry means major productions often work across different territories, providing valuable opportunities to benefit from combined years of experience, know-how and market knowledge. We were delighted to facilitate introductions to the London Film and TV community, and to brief Scanline on the fiscal incentives and health and breath of our infrastructure, creative talent and global demand for them, and we're thrilled that they are expanding to London."
Notes to editors
About Scanline VFX (www.scanlinevfx.com)
Scanline VFX was founded in Munich in 1989. The company is noted for its complex, photorealistic effects and
simulation work - including natural phenomena like fire, smoke, and water - which relies heavily on its in-house
fluid effects software Flowline.