San Francisco and London global hot spots for impact tech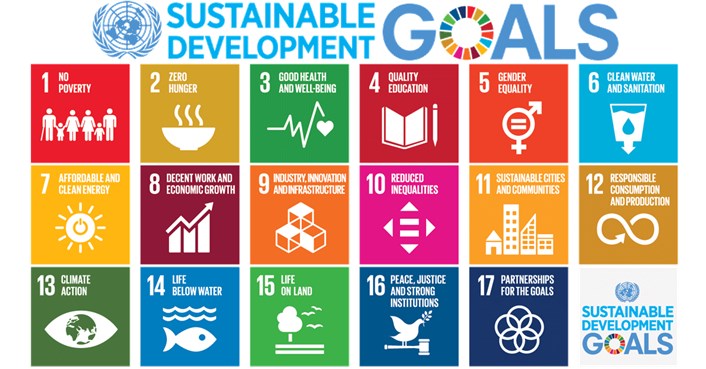 Both cities attract high volume of impact tech investment and companies
Global VC investment into purpose-driven tech increases 280% in past five years
San Francisco and London are emerging as two of the world's leading hubs for impact tech, with latest data from London & Partners and Dealroom.co showing that both cities are attracting large amounts of VC investment into startups addressing one or more of the 17 UN's Sustainable Development Goals (SDG). The findings have been released to coincide with this week's Silicon Valley Comes to the UK virtual event series, bringing together investors, entrepreneurs and CEOs from the UK and the Bay Area to discuss issues around sustainability, inclusivity, the future of tech and the importance of collaboration.
As the world continues to tackle issues such as the climate crisis and social inequality, VC investors are increasingly putting more money into purpose-driven companies, with the data revealing a 280% increase in global VC investment into impact tech companies from 2015 to 2020. 1 Impact tech companies based in London and San Francisco have contributed heavily to this growth, with the research showing that total VC investment into impact tech has grown rapidly in both cities over the past five years.
According to the research, VC investment into London-based impact tech start-ups has grown by almost 800% (7.8 times) since 2015, compared to 3.1 times in Europe as a whole. 2020 is set to be a record year for London's impact tech companies, who have received $1.2bn in VC investment from January to October, already matching 2019 levels. London's impact firms have also secured 429 deals between 2015 and 2020, more than any other city globally.
San Francisco's impact based tech companies have also shown strong growth over the past five years, with the data revealing that VC investment into its impact tech companies has almost tripled (2.7 times) from 2015 to 2020. So far this year, San Francisco based impact tech companies attracted $1.8bn of VC investment in 2020 – more than any other city globally. At a national level, the United States received more VC funding for impact tech companies than any other country in the past five years, with investors pumping $35.8bn into US firms since 2015, double the amount invested into China ($16.8bn) and the United Kingdom ($6.1bn).
London and San Francisco are also home to two of the largest impact tech start-up clusters in the world, with the new research revealing that the two cities have consistently produced a high volume of impact companies since 2006, the year SVC2UK started. The UK capital has produced 241 impact start-ups since 2006, with 95 companies founded in San Francisco.
As both cities continue to produce a high volume of unicorn companies, London added three new impact unicorns to its ranks this year to make a total of four, while San Francisco leads globally with seven. Octopus Energy, Arrival and Gousto joined Babylon Health on London's list of impact unicorns.
Janet Coyle, Managing Director for Business, London & Partners said: "San Francisco and London are two of the world's top hubs for innovation and technology. But today's figures also show that they are leading the way in creating purpose-driven companies striving to tackle some of the most pressing environmental and social challenges. The fact that London and San Francisco are attracting high levels of VC investment into impact tech companies is testament to our collaborative and supportive tech ecosystems, including dedicated VCs and accelerators for purpose-driven tech companies. SVC2UK connects the Bay Area and UK tech communities to foster an inclusive and diverse network of entrepreneurs and inspire the next generation of innovators. It is now more important than ever that we come together to drive good growth as we build back better from the effects of the global pandemic."
Nicole Quinn, Partner at Lightspeed Venture Partners, added: "It's exciting to see the growth of impact tech clusters in San Francisco, London and the rest of the world. Investors are always on the lookout for game changing technologies and we are seeing lots of opportunities in areas such as mental health and sustainable solutions. These figures show that it is possible to match profit with purpose. I am looking forward to taking part in this year's Silicon Valley Comes to the UK programme as it provides a great opportunity to bring together likeminded people from two of the world's leading tech ecosystems."
Climate change and clean energy solutions have attracted the most interest from investors in London and San Francisco, making up over 50% of overall VC investment into impact companies in both cities over the last five years. This demonstrates the booming demand for climate change solutions as startups play a critical role in reaching an inclusive net zero future.
While European investors still contribute the majority of investment into London's impact companies, interest from North American investors has been increasing year-on-year. Funding rounds including at least one North American investor have made up $234m of VC investment so far this year, up from $85m in 2018, and equating to a fifth of all VC investment into London's impact startups.
Funding rounds for London impact companies involving North American investors in 2020 include a $118m growth equity round into Arrival by Blackrock, a $80m Series B round for COMPASS Pathways and a $25m Series C funding for Tractable. The rapid increase in VC investment into London's purpose-driven startups over the last five years indicates that increasing interest from international investors is likely to continue over the next few years.
The United States is also a key market for London-based impact firms looking at international expansion. Electric vehicle startup Arrival is already operating in Los Angeles and will open its first US factory in South Carolina next year, while Octopus Energy launched in the US market in September after closing a $360m funding round in April and acquiring Silicon Valley-based startup Evolve Energy.
Impact startups in San Francisco are similarly looking across the Atlantic to London for their international expansion plans. For example, San Francisco-based Allbirds, the sustainable shoe retailer which has recently extended into clothing apparel, opened its first European flagship store in London in July 2018 and from there accelerated its international expansion into other European cities.
Sandeep Verma, SVP of Commercial, Allbirds said: "We opened our first store outside of North America in London two years ago with an on-the-ground local team, and it placed us in a strong strategic position to expand into other European markets from the UK capital. Our e-commerce platform and bricks-and-mortar locations have seen a fantastic response from the UK market and as a result, we have accelerated our European presence, now serving 28 new countries, with four physical stores. As a growing company dedicated to balancing purpose and profit, the strength of our international business allows us to continue to invest in natural material innovations, expand our retail fleet and commit to meaningful environmental initiatives."
Greg Jackson, CEO and Founder, Octopus Energy said: "It was a no brainer to set up Octopus Energy in London, surrounded by like-minded tech innovators and game-changing businesses. We're using technology to make a big green dent in the universe, and from our base in London, we've built a further 5 offices across the UK and also have businesses in Australia, Germany and most recently the USA. We're passionate about making the UK the global 'Silicon Valley of Energy', but we would not have been able to grow so quickly domestically or internationally without the support of London's highly innovative tech ecosystem."
The new data is released to coincide with the four-day SVC2UK virtual event programme this week, bringing together global tech leaders from around to the world to foster an inclusive and diverse network of entrepreneurs and inspire the next generation of innovators.
Every year SVC2UK also announces a list of high-growth technologies joining the SVC2UK Scale Up Club, celebrating the most ambitious companies in the UK. This year, an impressive 81% of its new members are impact companies.
Speakers joining the SVC2UK line-up this year include Richard Waterworth (TikTok), Gareth Williams (Skyscanner), Michele Romanow (Clearbanc), Alex Scott (BBC/Sky and Arsenal), Mayor of London Sadiq Khan, Michael Acton Smith OBE (Calm), Julia Hartz (Eventbrite) and Reid Hoffman (LinkedIn).
Notes to editors
Access the Dealroom.co Impact & Innovation database here.
Data from Dealroom.co, produced for London & Partners, accessed 4/11/20
Methodology
For the Impact & Innovation database, we consider an impact startup to be a company that is addressing one or more of the UN Sustainable Development Goals (SDGs). So far, we have manually classified over 5,000 startups using this framework.
Investment numbers refer to rounds such as seed, series A, B, C, …. late stage, and growth equity rounds. Venture capital investment figures exclude debt or other non-equity funding, lending capital, grants and ICOs. Buyouts, M&A, secondary rounds, and IPOs are treated as exits: excluded from funding data.
Investment rounds are sourced from public disclosures including press releases, news, filings and verified user-submitted information.
About London & Partners
London & Partners is London's international trade, investment and promotion agency. Our purpose is to support the Mayor's priorities by promoting London as the best city in the world in which to invest, work, study and visit. We do this by devising creative ways to promote London and to amplify the Mayor's messages, priorities and campaigns. London & Partners is a not-for-profit public private partnership, funded by the Mayor of London and our network of commercial partners. For more information, visit: www.londonandpartners.com
About Silicon Valley Comes to the UK
Silicon Valley Comes to the UK (SVC2UK) is a not-for-profit programme run by London & Partners (London's international trade, investment and promotion agency) together with volunteers, advisers and partners. It was founded by Sherry Coutu CBE, Reid Hoffman and Ellen Levy. Now in its fourteenth year, SVC2UK brings together the top entrepreneurs and VCs from Silicon Valley with students, early-stage CEOs, serial entrepreneurs, and policymakers in the UK with the singular goal of inspiring entrepreneurship, innovation, and economic prosperity. The annual summit takes place in November each year with prominent serial entrepreneurs from Silicon Valley typically visiting London, Cambridge and Oxford. To find out more please visit: http://www.svc2uk.com
About Dealroom.co
Dealroom.co is the foremost data provider on startups, growth companies and tech ecosystems in Europe and around the globe. Founded in Amsterdam in 2013, Dealroom.co now works with many of the world's most prominent investors, entrepreneurs and government organizations to provide transparency, analysis and insights on startups and venture capital activity. Mostly recently, Dealroom.co launched impact.dealroom.co - a new digital home for data-driven collaboration in sustainability and impact-focused innovation.