Sadiq Khan: Londoners will stand together against this attack on democracy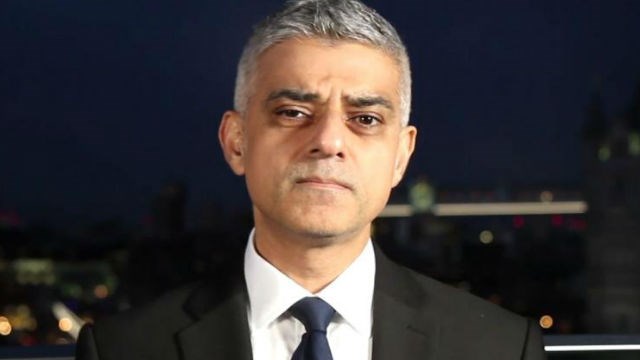 Londoners will stand together against this attack on democracy
Londoners will never be cowed by terrorism. We stand together in the face of those who seek to harm us and destroy our way of life. We always have, and we always will.
What we saw yesterday — striking at the heart of London and the heart of our democracy — was a cowardly and indiscriminate attack on innocent people going about their daily lives. It took no account of age, gender, sexuality, nationality or religion.
My thoughts today — and those of millions of people around the world — are with everyone affected by this tragedy. My heart goes out to the families who have lost loved ones and those who have suffered life-changing injuries.
This was not only an attack on our city and our country but on the values we cherish most: democracy, freedom, justice and tolerance. These are the same values that those who attack us hate so much. And the best way we can honour those who have tragically lost their lives is to ensure that we always uphold and cherish these values.
On behalf of all Londoners I want to express my deepest gratitude to the police and emergency services for the way they have responded over the past 24 hours. They work incredibly hard, around the clock, to keep us safe and have once again shown tremendous bravery in the face of adversity. While our emergency services regularly and meticulously prepare in case of attacks, we all hope they'll never have to put in to action what they've practised.
Yesterday they did — and in doing so they showed their true colours. In the words of the Prime Minister, they ran towards danger, all the time encouraging others to run towards safety. All Londoners are immensely grateful for their efforts yesterday. Our police and security services are the best in the world and work tirelessly to protect us.
They were helped by passers-by — ordinary Londoners and tourists too — who did what they could to help those injured on Westminster Bridge. They are all heroes and I am incredibly proud of them and of our city.
Tragically, PC Keith Palmer, a Metropolitan Police officer who was doing his duty — protecting our city, our Parliament and keeping people safe — was among those killed yesterday. He was 48 and a husband and father. He was not armed. My thoughts are with his family, friends and colleagues at this awful time for them and for the city he gave his life to protect.
We Londoners have experienced horrific attacks and tragedy before. We've suffered terrorist attacks in the heart of our city over many decades, including the 7/7 bombings and the cowardly murder of Fusilier Lee Rigby in Woolwich. Every time, without fail, those seeking to destroy our way of life have failed. Every time, Londoners have come together to show our resilience, our resolve and our determination: we will never be cowed by those who use terror to try to break us.
I want to reassure all Londoners and all visitors to our city — do not be alarmed. London remains one of the safest cities in the world. There is no specific information of a further threat to the public. Last night I attended the Government's emergency Cobra meeting and I remain in constant contact with the Acting Metropolitan Police Commissioner, the head of Counter Terrorism Policing, the Government and the emergency services. There will be additional armed and unarmed police officers on London's streets over the coming days to keep Londoners and visitors safe — you will see them at stations and across the city. The official threat level remains at "severe".
Already, we know that the police have arrested seven people in six raids across the country, and the full force of our police and security services are focused on investigating this attack. At this stage we believe that the attacker acted alone, inspired by Islamic terrorism.
Of course, London has lived with the serious threat of another terrorist attack for some time — our police and security services have foiled 13 attempted attacks over the past four years alone. The previous Met Commissioner, Sir Bernard Hogan-Howe, warned last summer that it was a matter of "when, not if". All the while, Londoners have carried on living their lives, going about their daily routines. After yesterday, nothing must change.
We will always do everything possible to prepare for the worst but we must never accept that these attacks are a price we have to pay for our way of life or for the times we live in. Terrorist attacks that kill and injure innocent people are not inevitable. They are choices made by evil cowards, extremists and terrorists who choose to target innocent men, women and children in the name of their grotesque, perverse and twisted ideology. They will never win.
Tonight, I am asking Londoners and those who are visiting our city to come together in solidarity to commemorate those who have lost their lives, to show sympathy with their families and loved ones and to show the world that we are more committed than ever to the values we hold dear, that we remain united and open. There will be a candlelit vigil in Trafalgar Square from 6pm. This show of solidarity today is also our act of defiance. Please join us in coming together to commemorate, and to show to the world that London will never be cowed.
London is a truly incredible city full of amazing people. When it is faced with adversity, when we are tested on who we are and what we stand for, we always pull together. We stand together stronger than ever. We stand up for our values and our way of life. We show the world what it means to be a Londoner. We always have, and we always will.
- Sadiq Khan
London & Partners Media & PR Team
Tel: +44 (0)20 7234 5710
Switch: +44 (0)20 7234 5800 press@londonandpartners.com Twitter: @London_PR