North American visitors drive record tourism in London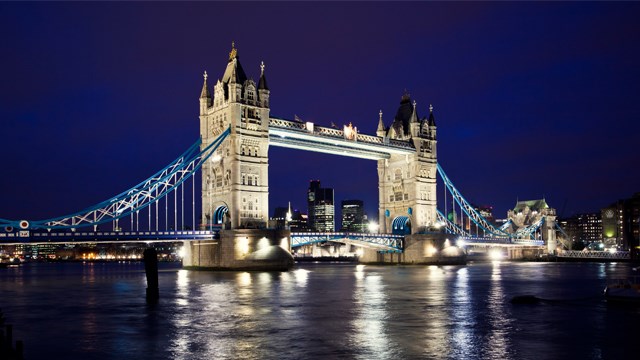 A total of 5.5 million international visitors in Q2 (April-June)
A sharp increase in the number of visitors from the US and North America is driving record tourism numbers across London according to London & Partners, the Mayor's official promotional agency.
The latest official data shows London welcomed a total of 5.5 million international visitors in Q2 (April-June) an increase of 10 per cent on the same period in 2016 and a record for the period.
Overall visitors spent £3.4 billion during their visits to London between April and June, 15 per cent more than the same period last year.
But in the same period the number of visitors coming to London from North America rose by 30 per cent to 976,000 and the amount of money they spent rose by 23 per cent to £764 million.
It means that between April and June 18 per cent of all overseas visitors to London were North Americans who accounted for 22 per cent of all spending.
Last month London published a new Tourism Vision for the city which projects that by 2025 more than 3.3 million US visitors a year could travel to London (up from 2.32m in 2016), cementing America's position as London's most important market for international tourism.
The Mayor of London, Sadiq Khan, said: "We are enjoying welcoming more North American visitors to our city than ever before to explore our diverse neighbourhoods, culture, attractions and shopping areas.
"Next week, Harry Potter: A History of Magic opens at the British Library. It is one of the most anticipated shows of the year which I am sure will be very popular amongst North American visitors.
"With culture being the main driver for visits to London, there is so much to see and do, from discovering hidden gems to taking in the city's classic institutions.
"We look forward to continuing to welcome the world and showing international visitors that London Is Open."
Andrew Cooke, acting Chief Executive Officer at London & Partners, the Mayor's official promotional agency for the capital, commented: "It is fantastic news that growing numbers of people are opting to visit London to sample the best of our capital. London is open to the world and has an appeal that clearly extends across the globe with its cultural, sporting and historical attractions.
"North America is our most important market for tourism by a long way and we look forward to welcoming many more visitors from there and beyond in the months to come."
A number of world-class events took place in Q2 which contributed to attract a record number of tourists. They include the David Hockney exhibition at the Tate Britain, Wolfgang Tillmans at the Tate Modern, the Tall Ships Festival in Greenwich, the World Cup of Gymnastics at The O2, the Joshua v Klitschko boxing fight at Wembley Stadium, the men's hockey World League semi final at the Hockey and Tennis Centre in Queen Elizabeth Olympic Park and the Oxford Cambridge Boat Race.
London's tourism industry is worth 11.6 per cent of the capital's GDP and 9 per cent across the UK as a whole. The sector employs 700,000 people in London – equivalent to 1 in 7 jobs.
Some of the other fastest growing markets for visitors to London by 2025 are China (103 per cent growth), India (90 per cent growth), and the UAE (43 per cent).
The Tourism Vision for London, which is backed by more than 100 industry partners and supported by the Mayor of London, also projects visitor spending to grow by almost 50 per cent to £22 billion a year, up from £14.9 billion (2016).
For more information on what's on in London go to www.visitlondon.com
Media contact:
Marina Thomas, Senior Press Officer
Tel: 07917 604 025
Mthomas@londonandpartners.com
Notes to editors
About London & Partners 
London & Partners is the Mayor of London's official promotional agency. Its purpose is to support the Mayor's priorities by promoting London internationally, as the best city in the world in which to invest, work, study and visit. We do this by devising creative ways to promote London and to amplify the Mayor's messages, priorities and campaigns to international audiences.  Its mission is to tell London's story brilliantly to an international audience.  
London & Partners is a not-for-profit public private partnership, funded by the Mayor of London and our network of commercial partners. For more information, visit  
Visitlondon.com is the most influential source of information for overseas visitors to London and features thousands of attractions both large and small across the entire city. Every year the site attracts 28 million unique users.   
For high res, rights-free images of London, please register at http://photos.london/press/