Mayor of London's international business programme joins forces with Microsoft to support London-based scaleups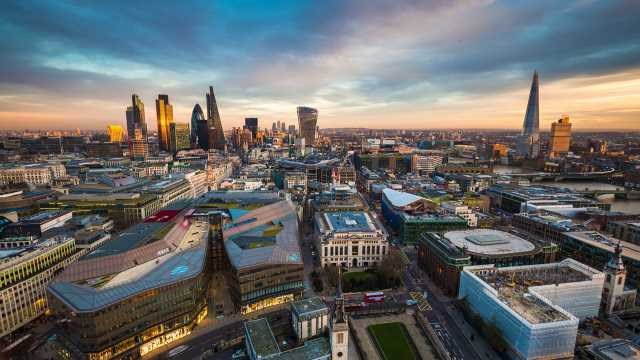 Microsoft and the Mayor's International Business Programme announce partnership
The London & Partners' Mayor's International Business Programme and Microsoft today announced a strategic partnership to help London-based scaleups achieve their international growth ambitions.
Thanks to this new partnership with Microsoft, members will now get access to one of the world's key technology companies, through various one-to-one and one-to-many engagement opportunities.
Companies on the programme already benefit from a wide range of support services, including a mentoring scheme, workshops, access to trade missions and introductions to top corporates all over the world.
The Mayor of London, Sadiq Khan, said: "I'm thrilled Microsoft is continuing its collaboration with the capital's tech sector and joining my International Business Programme as one of our official partners. As a world leader in the technology industry, Microsoft is uniquely positioned to offer London businesses the support they need to scale-up and make the most of their potential. I'm really looking forward to seeing the innovations that emerge from this important partnership."
Amali de Alwis, Managing Director of Microsoft for Startups UK, said: "Startups are an indisputable innovation engine, and Microsoft is committed to partnering with founders and investors to help propel their growth. Technology has never played such a vital role in enabling businesses of all sizes to continue to operate and grow, as it does today. We are therefore pleased to announce our involvement with the London & Partners' Mayor's International Business Programme and look forward to supporting and enabling a wide range of London based start-ups."
Microsoft joins the likes of Collinson, KPMG, Lloyds Bank, Taylor Wessing and Wilson Sonsini Goodrich & Rosati as a partner of the Mayor's International Business Programme (MIBP). Through these partnerships, the MIBP has helped more than 900 London-based companies internationalise to date, creating more than 1700 jobs for the global economy.
Even in lockdown, the programme continues to keep global expansion plans moving for London scaleups. Last month, the MIBP launched its first-ever virtual trade mission series, allowing companies to digitally explore new markets and directly connect with potential customers, despite the current travel restrictions.
Janet Coyle, Managing Director of Business at London & Partners, added: "With the world adapting to remote work and using technology more than ever, our partnership with Microsoft couldn't be more timely. I have no doubt that our cohort members will benefit enormously from Microsoft's technical prowess and ever-expanding ecosystem, as they rise to the challenge of doing virtual business over the coming months."
The MIBP launches its cohorts quarterly; this autumn will be the 17th. London-based scaleups operating in the financial, business services, technology, creative, urban or life sciences sectors are invited to find out more and apply for a place on Cohort 17.
Notes to editors
About London & Partners
London & Partners is London's international trade, investment and promotion agency. Our purpose is to support the Mayor's priorities by promoting London as the best city in the world in which to invest, work, study and visit. We do this by devising creative ways to promote London and to amplify the Mayor's messages, priorities and campaigns. London & Partners is a not-for-profit public private partnership, funded by the Mayor of London and our network of commercial partners. For more information, visit: https://londonandpartners.com
About the Mayor's International Business Programme
Part funded by the European Regional Development Fund (ERDF), the Mayor's International Business Programme helps ambitious scaleups from London's technology, life sciences, creative and urban sectors to expand their businesses internationally. The free 12-month programme provides world-class support and advice for international business success, including bespoke, on-the-ground support in key global markets. The Mayor's International Business Programme is supported by its corporate delivery partners: Collinson, KPMG, Lloyds Banking Group, Microsoft, Taylor Wessing and Wilson Sonsini Goodrich & Rosati. For more information, visit: https://business.london/go-to-grow
About Microsoft for Startups
The Microsoft for Startups programme delivers access to technology, go-to-market and community benefits to help startups build their technology and customer bases. The programme offers joint sales engagements with startups, along with access to technology, and community spaces that promote collaboration across local and global ecosystems.
For more information, visit: http://startups.microsoft.com/