Mayor calls on families to take advantage of the capital's cultural gems this summer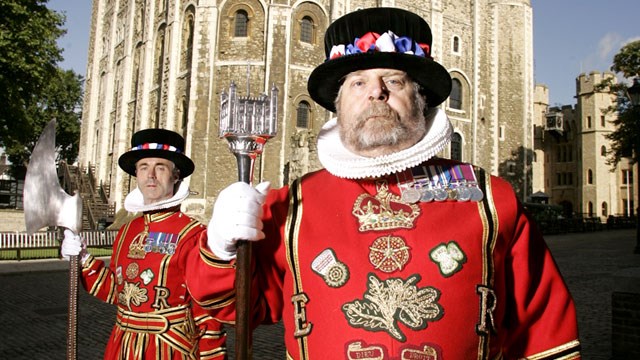 The Mayor of London, Sadiq Khan, has urged families to make the most of the capital's world-class treasures this summer
The Mayor of London, Sadiq Khan, has urged families to make the most of the capital's world-class treasures this summer as he released a new film which celebrates the capital's unique summertime atmosphere, and shows the best parts of early morning London with the city getting ready for visitors from across the globe.
The film gives a glimpse of behind-the-scenes morning preparations at some of the capital's best loved tourist attractions, from SEA LIFE London Aquarium to the Tower of London. Spoken-word poet Suli Breaks narrates the film and recites some of the most famous quotes about London. Each of the lines from the celebratory narrative are from well know verses by famous poets or authors, including William Blake, Charles Dickens, William Dunbar and Anna Quindlen.
The film has been designed to celebrate the unique atmosphere in London during summer and to encourage everyone, especially families, to make the most of the huge range of world-class attractions in the capital over the school holidays.
The Mayor has launched the 'London is Open for Summer' campaign to reassure visitors to the city that the capital remains open to all with a diverse range of events, attractions and shows for everyone to enjoy.
Sadiq Khan also unveiled his new London Curriculum Family Explorer Trails today – specially designed for families to visit and learn about some of the most fascinating parts of the capital with City of London, Knowledge Quarter, Creative Quarter and South Bank trails.
The Mayor of London, Sadiq Khan, said: "London is one of the most diverse, thrilling and fascinating cities in the world. It is little wonder that it has inspired some of the greatest poets over the years, who have documented its infectious buzz so well. The capital's unique atmosphere really comes to life over summer with the best festivals, sporting events, museums, attractions and lush green spaces around every corner.
"Over the school holidays, I'm encouraging families to make the most of the world of opportunity on your doorstep here in London – bring your children on a London Curriculum Family Explorer Trail or to a world-class attraction – there is no greater place on earth to explore. I'm saying loud and clear - London is open for business and open to everyone this summer."
The latest summer campaign from the Mayor's promotional agency London & Partners features activity suggestions, accommodation ideas and helpful traveller information. It also contains several fantastic ticket offers ranging from top London attractions, to experiences, restaurants and bars.
Promotional offers include the likes of London Transport Museum, Merlin Entertainment, the London Explorer Pass, Jamie's Italian London Restaurants, Planet Hollywood and Scoff and Banter to name a few.*
With the summer now well underway, the capital will be hosting several exciting events over the coming six weeks including: COLON the BBC Proms, the IAAF World Athletics Championships, RideLondon, Notting Hill Carnival and the Royal Gifts exhibition at Buckingham Palace. Visitors can also experience some of the free exhibitions at The Natural History Museum, The Science Museum and the Design Museum.
London & Partners Media & PR Team
Tel: +44 (0)20 7234 5710
Switch: +44 (0)20 7234 5800
press@londonandpartners.com
Twitter: @London_PR
Notes to editors
To find out more about the Mayor's London Curriculum Family Explorer Trails, visit Find out more at www.london.gov.uk/familytrails 
London Awakens (quotes that feature in the film)  
I wander thro' each charter'd street,
Near where the charter'd Thames does flow.
The first light of the morning beats,
As London wakes, the sunrise low.
The city is a world within itself,
This city is my home. 
Fresh spoils are stacked upon the shelves,
New day, fresh start, a bright-eyed glow.
London opens to me like a novel itself,
Chapters, scenes, and hidden passages.
Weaving through underground verses,
The first tube carries sleeping passengers.
London, you are the flower of cities all,
And these parks that are your lungs.
Give home to creatures waking gently,
Watching on as park life runs.
And for those that leave their restful beds,
Come the early morning prizes.
And we are all as one reminded,
London Is Open, from the second the sun rises. 
About #LondonIsOpen 
#LondonIsOpen will show the world that London remains entrepreneurial, international, and full of creativity and possibility, while reassuring the more than one million foreign nationals who live in London that they will always be welcome, and that any form of discrimination will not be tolerated. 
The Mayor is urging all Londoners, organisations and businesses to show their support for the #LondonIsOpen message via social media, through other creative ways. The starting idea for the campaign is built around London opening its doors to welcome people in, and will encourage people to use this as a platform for their own contributions. 
The #LondonIsOpen campaign launched with a simple creative: Londoners opening their doors. The 'Doors film' has received more than 2.3m views and has inspired hundreds of individuals and organisations to create their own version. (See video below) 
The #LondonIsOpen campaign has recruited ambassadors and supporters across a huge range of sectors, including the below:
Sport: Mo Farah, the England Cricket Team, the Premier League, the FA, Rio Ferdinand, David Haye, Chris Froome, Dame Kelly Holmes, Chris Robshaw, Martin Johnson, Saracens Rugby, Chelsea *FC*, the NFL, Wembley Stadium, and Lord's Cricket Ground
Business and media: Richard Branson, Rohan Silva, Melinda Stevens, Lorraine Candy, Peter Dubens, Kate Reardon, Alexandra Shulman, the Evening Standard, Time Out, GQ and Vogue
Music: Niall Horan, Jarvis Cocker, The Vamps, Jessie Ware, Olly Murs, The Kooks, Ella Eyre, Katherine Jenkins and Tinchy Stryder
Fashion:  the British Fashion Council, Central Saint Martins, Conde Nast, Henry Holland, Caroline Rush, Alexandra Shulman, Dylan Jones, Anya Hindmarch, Fearne Cotton, Caroline Flack and Daks 
Film: the BFI, London Film Festival, Jude Law, Eddie Izzard, Louis Theroux, Richard Curtis, Dominic Cooper, Gemma Arterton, Cressida Bonas, Jack Whitehall, Pinewood Studios and Amma Asante
TV, radio, theatre and dance: Jo Whiley, Chris Moyles, Konnie Huq, Jamal Edwards, Pixie Lott, Sheridan Smith, Beverly Knight, 50 x West End theatres, Pineapple Dance Studios, and English National Ballet
Art: London Design Festival, David Shrigley, Gillian Wearing, Jeremy Deller, Mark Titchner and Hew Locke
Travel: AirBnB 
About London & Partners and visitlondon.com 
Visitlondon.com is the official visitor guide to London and is run by London & Partners, the Mayor of London's official promotional agency. London & Partners' purpose is to support the Mayor's priorities by promoting London internationally, as the best city in the world in which to invest, work, study and visit. 
Visitlondon.com is a comprehensive resource for everything that is happening in London. At any one time, this includes 20,000 event listings, plus content designed to inspire and assist visitors. Each month visitlondon.com attracts more than 3.5m visits and its social media channels have 1.75m followers.  
*Participating venues, attractions and experiences involved with the campaign. 
More information can be found on the Visit London website here.
What's On
Over 40% off top London attractions with the London Explorer Pass (www.londonexplorerpass.com/summer)
28th July to 31st August 2017
20% off all London Stadium Tours
22nd August 2017 to 31st March 2018
20% off Thamesjet Tickets throughout the World Athletic Championships 
14th July to 13th August 2017
20 % off 24-hour Hop-on-Hop-off River Pass 
14th July to 13th August 2017
Save 10% on cookery classes  
13th June to 31st August 2017
20% off tickets to London Fashion Week Festival (Ecx LUXE)  
21st September to 24th September 2017 
Food and Drink
Tea and a complimentary bottle of prosecco for two at Scoff and Banter
4th April to 31st July 2017
25% off afternoon tea at Burger and Burgundy Podium  
4th July to 31st July 2017
Bottomless Fridays at Boisdale of Canary Wharf
13th June to 31st August
Soul Friday with Free Flowing Fizz at Boisdale of Canary Wharf 
23rd May to 31st August 2017
Weekend Brunch at Savini Criterion with bottomless prosecco
4th July to 27th August 2017
Save 15% on Sunday Brunch at Boisdale of Canary Wharf 
13th June to 31st August 2017
Save 20% on your food bill when you dine at Bubba Gump Shrimp Company 
13th July to 13th August 2017
20% off on food/soft drinks and merchandise at Planet Hollywood London  
4th April to 31st December 2017
Kids eat free at Jamie's Italian London restaurants 
Hotels and experiences
Save 10% at St. James' Hotel and Club 
14th July 2017 to 10th September 2017
Save 20% at InterContinental London, The O2  
20th June to 10th September 2017
15% off on all day tours by car and driver guide with British Tours
12th June to 20th December 2017
* London Curriculum Family Explorer Trails
1 August – Petrie Museum of Egyptian Archaeology
Meet the London Curriculum Team at The Petrie Museum of Egyptian Archaeology and the Grant Museum of Zoology from 1pm – 4.30pm. 
There you can pick up free copies of the London Explorer Trails as well as drop into a free family workshop. These include: 
With love From' at The Petrie Museum: Make your own postcards using images of ancient monuments and objects from North Africa and the Middle East just like the ones soldiers sent to their families back in London during World War 1. 
Explore Zoology at the Grant Museum: Ever wondered how heavy an elephant tusk is, how sharp a shark's tooth is or how many scales a pangolin has? Or wanted to build your own gorilla skeleton? This is your chance to take part in hands-on specimen based activities and be amazed at the natural world!
5 August – National Theatre
Meet the team at the free Family Festival Day from 11am – 1.30pm and 3 – 5pm. Pick up your free copies of the Family Explorer  trails in the Dorfman Theatre Foyer. 
Take a trip on the Sherling Backstage Walkway and see what the National Theatre prop-makers, set constructors and scene painters are producing in their busy workshops!
Drop into a free family workshop in the Clore Learning Centre:
Transform yourself at a magical masks design workshop. Parade through the theatre foyer wearing your mask!
Create your own stories at a special animation workshop with the British Film Institute.
Workshops are designed for children aged 6-12. All children must be accompanied by an adult and all adults accompanied by a child!
10 August – Museum of London 
Meet the team at the Museum of London from 11am – 4.30pm. 
Pick up your free copies of the Family Explorer Trails and drop into a free family workshop. 
London's future skyline: Have fun experimenting with an exciting range of materials to create a model of your own futuristic building to add to London's ever-changing skyline. 11.30am -12.30pm, 1.15-2.15pm and  3-4pm
Looking for Londinium: Test your archaeological skills by investigating real objects from Roman London. Can you use the clues they give you to rebuild Londinium? 11am -12. 30pm and 2pm-3.30pm
18 August – Science Museum 
Meet the London Curriculum team at 11.00am – 3.30pm, pick up your free copies of the explorer trails in the Mathematics: The Winton Gallery. You can also drop into a free family workshop: 
Numberjump: From aeroplanes to enigmas, find out how mathematics affects our everyday lives by playing the Science Museum's exciting new board game, Numberjump. Make your own dice then compete against your family and friends in a race to the finish line. Suitable for children aged 5 and over.
Kids Week: 
As the West End gears up for another busy summer period, Theatreland today launches annual Kids Week celebrations throughout the month of August.  
Kids Week, one of the world's longest running audience development initiatives, encourages young people to experience live theatre. A child aged 16 or under can go free to any participating show when accompanied by an adult paying full price. 
Kids Week 2017 has already issued over 150,000 tickets and there is still availability at the following shows; An American In Paris, Evita, Half a Sixpence, Horrible Histories, The Comedy About A Bank Robbery and What The Ladybird Heard.