Mayor announces renewed support for companies in London's high growth sectors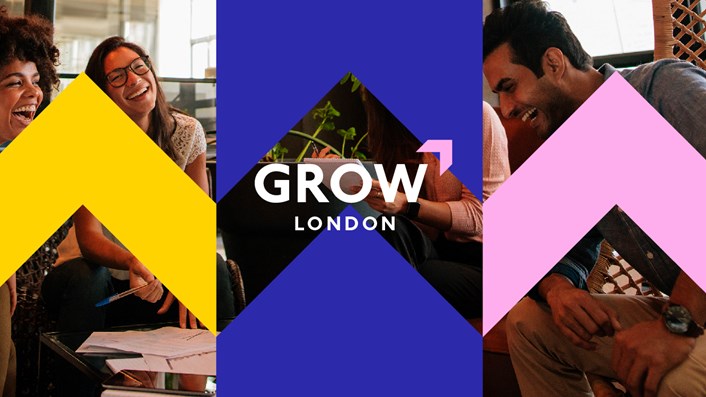 New 'Grow London' services will help London companies scale and create jobs for Londoners
Business support programmes run by London & Partners designed to boost London's future economy
Fresh data reveals diversity of London's business community but businesses face cost of living challenges
The Mayor of London, Sadiq Khan, has today announced a series of new business support services to help companies in London high-growth sectors, create the jobs of tomorrow for Londoners. Delivered by the Mayor's business growth agency, London & Partners, the 'Grow London' service will help London and international companies to expand their businesses and support London's economic growth.
The services delivered by London & Partners will include programmes for ambitious London start-ups, an export programme for scale-ups looking to grow overseas and a ground-breaking Innovation Fellowship programme. Additional support will also be targeted at helping international businesses expand into London by leveraging London & Partners overseas offices in the US, Europe, India and China.
'Grow London' will be unveiled this evening by the Mayor at a reception with business leaders and entrepreneurs in central London. Sadiq will emphasise the need for renewed support for London's business community in light of cost-of-living challenges and ongoing recovery from the pandemic. He will call on business leaders, policy makers and entrepreneurs to work together to ensure that London remains a top hub for innovation and business on the global stage.
London's business ecosystem remains resilient despite a challenging economic environment with new research revealing that London has retained its crown as the start-up capital of Britain. According to the annual Venture Forward report from GoDaddy, which analyses the concentration of microbusinesses and SMEs across the UK,18 of the top 20 constituencies for start-ups can be found in the capital.
Additional findings from the report shows that London's SME community is the most diverse of anywhere in Britain. Half (49%) of Britain's black SME owners live in London, while it is home to 40% of Asian entrepreneurs. London is also home to a quarter (24%) of Gen Z entrepreneurs, more than any other region the country.
The cost-of-living crisis is a top concern for London businesses, with the research showing that more than three quarters (76%) of the capital's entrepreneurs saying it's been the most challenging time they've known, while one in five (21%) are confident in the UK economy as a whole.
The Mayor of London, Sadiq Khan said: "The launch of Grow London is a major boost for London's entrepreneurs and growth businesses. 
"With a challenging global economic environment and the cost-of-living crisis, it's important that we continue to support our city's businesses to reach their full potential, create additional jobs and build a more prosperous city for all Londoners. That's why I set out an ambition to create the most advanced and integrated business support offer that London has seen.
"Our city is home to some of the world's most exciting companies and this new range of programmes, delivered by London & Partners, to help start-ups and scale-ups grow will help to ensure that our city continues to provide our innovators the support they need and to attract talent from around the world."    
Janet Coyle CBE, Managing Director of Grow London at London & Partners added: "We're excited to launch our Grow London offer as we continue our work with the Mayor to help London companies accelerate their growth at home and abroad. London is one of the world's best places to scale a business as you have access to the best talent, funding, customers and networks all in one place. Our new programmes will leverage London's unique offer by bringing together the best corporates, investors and entrepreneurs to support the next generation of London companies."
"London is a place where anything is possible and its fantastic to see today's research highlighting the diversity of London's business community. A healthy business ecosystem in London is also positive news for other regions across the UK as many of these companies will be looking to grow outside of the capital. We're looking forward to supporting UK companies on their growth journey, as well as helping international businesses setup and expand in London."
Andrew Gradon, Head of GoDaddy UK & Ireland, added: "GoDaddy's Venture Forward data shows that London's SME community remains an important driver of jobs and growth for the UK economy. London has the highest concentration of microbusinesses and SMEs in the country, and the most diverse. However, businesses are facing pressures and our Venture Forward research reveals that the cost-of-living crisis is a key concern for London-based companies. That's why services such as Grow London are so important during this challenging time."
The initiatives under the new Grow London support offer will build on the success of existing business services offered by London & Partners. London companies will benefit from access to trade missions, accelerator programmes, community events, mentoring and matchmaking sessions with talent, investors and corporate innovation partners.
London & Partners has supported the growth of over 5,000 London companies, creating over 75,000 additional jobs for the UK capital. The Grow London programme will receive £12m through the UK Shared Prosperity Fund.
Notes to editors
Additional data points from GoDaddy Venture Forward Research
19% of Britain's female microbusiness owners are found in London, second only to the South East (23%).
Rising costs are the key issue facing London's entrepreneurs, with energy bills (71%) most prominent, followed by the costs associated with transport (43%) and raw materials (32%). One in five (20%) London microbusinesses experienced their energy bills rise by a whopping 50%.
The Cities of London and Westminster (15.77 microbusinesses per 100 people), Hackney South and Shoreditch (5.89) and Holborn and St Pancras (5.83) are the top three microbusiness density constituencies, the second consecutive year that London occupies all top positions on the podium. 
Overall, 18 London areas made the top 20, demonstrating the strength of the entrepreneurial spirit in the city.
Top 20 constituencies in the UK for microbusiness density
| | |
| --- | --- |
| 1. Cities of London and Westminster (15.77) | 11. Hampstead and Kilburn (2.79) |
| 2. Hackney South and Shoreditch (5.89) | 12. Battersea (2.77) |
| 3. Holborn and St Pancras (5.83) | 13. Finchley and Golders Green (2.64) |
| 4. Islington South and Finsbury (5.45) | 14. Westminster North (2.63) |
| 5. Chelsea and Fulham (3.91) | 15. Tunbridge Wells (2.53) |
| 6. Kensington (3.80) | 16. Vauxhall (2.51) |
| 7. Bermondsey and Old Southwark (3.01) | 17. Putney (2.45) |
| 8. Slough (3.00) | 18. Twickenham (2.44) |
| 9. Bethnal Green and Bow (2.87) | 19. Richmond Park (2.43) |
| 10. Poplar and Limehouse (2.85) | 20. Hammersmith (2.36) |
Source: GoDaddy, Venture Forward, 2023
About London & Partners
London & Partners is the business growth and destination agency for London. Our mission is to create economic growth that is resilient, sustainable and inclusive. We are a not- for-profit company and operate as a social enterprise, half funded by the Greater London Authority (GLA) and half from other sources including our portfolio of commercial ventures. For more information, about Grow London services, please visit: http://www.grow.london
About the Venture Forward Research
Venture Forward is a multi-year research initiative, that quantifies the impact 23+ million online microbusinesses have on their local economies across the UK and US, and provides a unique view into the attitudes, demographics and needs of these entrepreneurs. The analysis includes data from 2.3 million British microbusinesses and is complemented by an annual survey of 2,683 GB microbusinesses owners (those with a unique domain and an active website) most recently conducted in January 2023.
About GoDaddy 
GoDaddy helps millions of entrepreneurs globally start, grow, and scale their businesses. People come to GoDaddy to name their idea, build a professional website, attract customers, sell their products and services, and accept payments online and in-person. GoDaddy's easy-to-use tools help microbusiness owners manage everything in one place and its expert guides are available to provide assistance 24/7. To learn more about the company, visit www.GoDaddy.com