​Lumiere London 2018 closes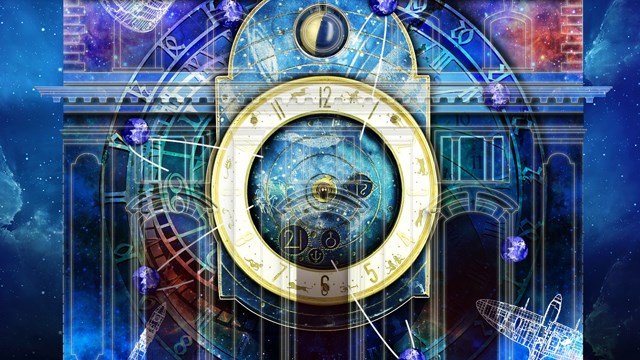 Artichoke's ​Lumiere London 2018 comes to a close with over 1.5 million visits to the capital's largest art festival
The second edition of Lumiere London drew to a close on Sunday 21st January 2018, with organisers and critics declaring the festival an emphatic success.
London's cityscape was transformed over four nights, as its streets, buildings and public spaces were illuminated by more than 50 artworks by UK and international artists from 14 different countries.
First estimates indicate that there were more than 1.5 million visits to the festival over four nights, with visitors traversing the pedestrianised city centre and taking in sites across six city destinations: London's West End, King's Cross, Mayfair, Fitzrovia, Westminster & Victoria, and South Bank & Waterloo. Produced by arts charity Artichoke, the UK's largest producer of art in the public realm and commissioned by the Mayor of London, the festival was completely free to attend and is the capital's largest art event.
More than 80 technicians and crew took part in the technical install and build of this vast Central London event, while almost 1000 stewards and volunteers managed visitors over the four nights ensuring that everyone had a comfortable and enjoyable experience.
The Mayor of London, Sadiq Khan, said: "Lumiere London has been one of the brightest and most exciting festivals ever to hit the streets of the capital. With more than 50 artworks across the city, this was an incredible opportunity to see our city's iconic architecture and streets in a completely new way – and best of all, it was free for everyone to get involved. Lumiere London has shown that London is open to Londoners and visitors from across the world, open to creativity and ideas, and open for business."
Helen Marriage, Artichoke CEO and Lumiere London Artistic Director, said: "It has been an extraordinary four days, achieved through an amazing team effort. Delivering an event on this scale in a complex world city, is only possible through the combined work of artists, technical crew, volunteers, stewards, partners and sponsors, and all the people involved in the intricate planning process that has taken place in the 18 months leading up to Lumiere London 2018.
"Our aim at Artichoke is to create extraordinary moments that disrupt the everyday and reach the widest possible audience. We're very proud to have done exactly this through Lumiere London 2018 and I'm enormously grateful to everyone who has played a part in enabling this festival to take place".
Lumiere London receives major support from London & Partners, London's West End, King's Cross and Bloomberg Philanthropies with additional support provided by a host of partners and funders including Grosvenor Britain & Ireland, Wellcome, The Fitzrovia Partnership and the Victoria, South Bank and Waterloo BIDs, as well as Cain International, Marriott and Universal Music. Despite taking place over some of the coldest nights of the year, enthusiastic festival-goers were undeterred by the wintry weather and thronged the streets of London. Artists from around the world adorned iconic London landmarks with work made from light; Child Hood by Collectif Coin filled Trafalgar Square with a canopy of 256 luminous spheres; Ulf Langheinrich animated the National Theatre flytower with his abstract projection OSC-L, while The Lantern Company with Jo Pocock created Nightlife, an oasis with woodland creatures inhabiting Leicester Square Gardens.
A firm festival favourite was The Light of the Spirit Chapter 2 by French artist Patrice Warrener who returned to London to add to his digital painting of Westminster Abbey's intricately carved North and West doors, in bright and luminous colour. In Seven Dials, people were delighted by the return of Aquarium, a traditional red London telephone box filled with tropical fish.
As well as lifting spirits and bringing joy to the darkest days of winter, Lumiere London encouraged artists to use light as a medium to address topical global issues. Dutch artist Daan Roosegaarde flooded Granary Square to create an underwater world lit with blue LED lights. His work Waterlicht responded to the climate change crisis showing viewers what it would be like if sea level continue to rise.
Meanwhile in St James's Churchyard artist Alaa Minawi, played tribute to Syrian refugees with My Light is Your Light and Tony Heaton explored subtle questions of disability with Raspberry Ripple on the Southbank Centre. Interactive installations proved a crowd favourite, encouraging children and adults to play on the streets of London. Visitors laughed and beamed with pleasure as they took turns riding Impulse, a series of illuminated seesaws by Lateral Office, that lined South Molton Street.
In Grosvenor Square, visitors became musicians as they made the musical sculpture Illumaphonium chime. On South Bank, The Wave by Vertigo, an 80-metre-long path of 40 glowing sound gates responded sonically and visually to visitors, while at Westminster Cathedral the public cycled furiously on stationary bicycles to light The Rose, a colourful work made from thousands of recycled plastic bottles.
Miguel Chevalier's Origin of the World Bubble 2018 delighted visitors at Oxford Circus, who watched changing shapes project onto the giant sphere suspended across the world-famous junction. Grosvenor Square was transformed by Aleksandra Stratimirovic's Northern Lights, an artwork inspired by the experience of viewing the aurora borealis, while in Chinatown viewers watched Flamingo Flyway created by Lantern Company with Jo Pocock.
King's Boulevard in King's Cross was lined with TILT's giant desk lamps in a surreal nod to the area's business economy, while at St Martin-in-the-Fields, Ron Haselden's neon ladder, Echelle, adorned the steeple and was visible from as far away as Parliament Square and the South Bank. Many of the works were accompanied by sound. In Fitzrovia, Cosmoscope was an ambitious sound and light installation supported by Wellcome, which explored our place in the universe. The piece created by Simeon Nelson and featuring an impressive soundscape by Rob Goodman and Nick Rodwell, was the culmination of two-years of research, used 12,000 LED lights and involved the participation of 700 primary school pupils from 25 schools across the country. At King's Cross, Architecture Social Club fused light, music, and performance in their electrifying installation Aether, while breakdancers performed in front of Philippe Morvan's DOT.
In the Royal Academy of the Arts' Courtyard, Rhys Coren's Matisse-inspired paper-cut figures in Love Motion danced to a romantic soundtrack. In Piccadilly Circus, Voyage's specially created soundtrack took viewers on a journey as they watched the hands of the Hotel Café Royal clock speed through time, created by duo Camille Gross and Leslie Epsztein.
There were moments of contemplation too, with works such as Entre les Rangs, a field of 15,000 flower-like reflectors by artist Rami Bebawi; Droplets,
a sonic installation by Ulf Pedersen in Fitzroy Place; and the mesmerising Harmonic Portal, a soothing display of changing colour on St James's Church by Chris Plant.
Londoners also provided the inspiration and content for some of the artworks. For Asalto London, Spanish artist Daniel Canogar filmed 220 local people so that they appeared to be climbing the 20-storey Westminster City Hall on Victoria Street. Light on Their Feet: Footfalls for Rambert was created by artist David Ward who photographed the soles of the Rambert dancers' feet and projected images which faded in and out of visibility on the Rambert building.
With an expanded festival footprint, which for the first time took in sites on both the North and South side of the River Thames and a host of community outreach initiatives, the 2018 festival truly did transform the whole city, making this extraordinary cultural event one that benefited all Londoners.
Artichoke worked with partners in the outer London boroughs of Greenwich, Lambeth, Sutton, Croydon, Redbridge and Waltham Forest to engage communities in the creation of new artworks. Over 500 community participants helped to create artwork, Bottle Festoon, by repurposing 6,000 plastic bottles into glowing chandeliers. Local community members were also at the heart of The Umbrella Project, a glowing and meditative performance piece which was choreographed after a series of community workshops and performed across various locations throughout Piccadilly, Victoria, Mayfair and Fitzrovia during the festival.
Laura Citron, Chief Executive Officer of London and Partners, said: "Seeing Londoners and international visitors alike exploring London's streets, buildings and neighbourhoods as they were brought to life with colour, light and music was fantastic. The scale of Lumiere London showed London's ability – and appeal - to host world-class events and cultural activities that are free and accessible for all."
Councillor Nickie Aiken, Chair of the West End Partnership said: "Lumiere London once again drew visitors to London's West End from all over the world, with this vast city providing a dramatic backdrop for the inclusive, thought provoking festival. Businesses and attractions welcomed those out in force for Lumiere, proving that January is one of the most popular times of year for London."
Anna Strongman, Partner, Argent (King's Cross), said: "It's been a delight to take part in Lumiere London once again and to see King's Cross transformed into a canvas of colour and light. We've welcomed visitors young and old and it's been a pleasure to see so many faces light up as they enjoy the stunning pieces of art and explore new areas of King's Cross. During the festival we've given out around 10,000 glow sticks, painted nearly 5,000 faces and had over 25,000 visitors to our Night Market – the scale of it has been incredible and we would like to thank everyone that visited for making it such a special event."
Nic Durston, CEO of South Bank BID said: "As London's cultural heart, South Bank was delighted to welcome Lumiere for the first time. Thousands of visitors experienced South Bank's outstanding cultural and artistic offer, alongside works commissioned for Lumiere 2018. The art was wide-ranging: from Emma Allen's intimate and thought-provoking work in the Leake Street tunnel to The Wave, one of the blockbuster works of the entire festival. Our thanks go to everyone who made Lumiere London 2018 such a success."
Lee Lyons, Chief Operating Officer, The Fitzrovia Partnership, said: "Fitzrovia was delighted to feature as a new destination for Lumiere London 2018, as we welcomed guests from around the world to explore Fitzrovia's vibrant and creative surrounds. Visitors saw four stunning installations as they navigated through the old and new areas of Fitzrovia; from public spaces steeped in history, to streets known for restaurants and numerous flagship retail and homeware stores, to the industry-leading businesses that call the area home. Lumiere London was a fantastic success in showcasing Fitzrovia as a key destination in London's West End."
Craig McWilliam, Chief Executive of Grosvenor Britain & Ireland, said: "We were delighted Mayfair hosted Lumiere London this year. Visitors saw our London estate as never before. Culture is rarely more sociable, our streets were alive, perceptions were changed. London's appeal as an open, diverse and inclusive city was reaffirmed with this fabulous festival of light."
Ruth Duston, Chief Executive, Victoria BID: "It was fantastic to see so many people visiting Victoria's Lumiere London installations throughout the event. Our three artworks were some of the most engaging - with members of the public and local businesses able to get involved and bring the installations to life. The atmosphere was, quite literally, electric, and the buzz created by Lumiere London was a great way to showcase the dramatic transformation in the area. Lumiere has enabled us to shine a light on the wonderful array of leisure destinations across the area, cementing our growing reputation as a leading cultural hotspot in the capital. It's been a wonderful experience and a great way of brightening up these dull January evenings."

Further details about Lumiere London 2018 are available at: www.visitlondon.com/lumiere #LumiereLDN @ArtichokeTrust
MEDIA ENQUIRIES:
● For further information about Lumiere London, contact Emma Collins at Flint PR emma.collins@flint-pr.com / +44 (0) 203 463 2084 or Anna Vinegrad, Communications Director at Artichoke: anna.vinegrad@artichoke.uk.com / +44 (0)20 7650 1909
● For information about tourism in London, contact Bettina Gimenez, Senior Press Officer at London & Partners: bgimenez@londonandpartners.com / +44 (0)20 7234 5892
● Information about the Mayor of London/City Hall culture and events is available from Chris Calvert at communitydesk@london.gov.uk, or call + 44 (0) 20 7983 4755.
Notes to editors
Lumiere London 2018 Full Programme   
King's Cross 
● IFO (Identified Flying Object) by Jacques Rival, Battle Bridge Place, King's Cross.  
● DOT by Philippe Morvan, Four Pancras Square, King's Cross. Sponsored by Universal Music. 
● Upperground by Maya Mouawad and Cyril Laurier, King's Cross Tunnel, King's Cross.  
● Lampounette by TILT, King's Boulevard, Kings Cross.  
● Waterlicht by Daan Roosegaarde, Granary Square, Kings Cross. With additional support from The  Royal Netherlands Embassy. 
● Bottle Festoon by Community partners across London Boroughs, Bagley Walk, King's Cross.  Sponsored by Veolia. 
● Grabber by Mader Wiermann, Coal Drops Yard, King's Cross. Supported by BAM Construction.  
● Guardian Angels by Maro Avrabou and Dimitri Xenakis, Gas Holder no 8, King's Cross.  
● Entre Les Rangs by Rami Bebawi / KANVA, Lewis Cubitt, Kings Cross. With additional support  from the High Commission of Canada in the United Kingdom, Creative Barking & Dagenham and  Hammerson. 
● Aether by Architecture Social Club with Max Cooper, West Handyside Canopy, King's Cross.  
● Deconstructing The Domestic by Nathaniel Rackowe, Universal Building Vitrines, Goods Way,  King's Cross.    
Fitzrovia  
● CONTROL NO CONTROL by Daniel Iregui, Whitfield Gardens, Fitzrovia. With additional support  from the High Commission of Canada in the United Kingdom. 
● Cosmoscope by Simeon Nelson with Nick Rothwell and Rob Godman, Store Street, Fitzrovia.  Supported by Wellcome. 
● A-BIT IMMERSIVE by Imagination London, Imagination Building, Store Street, Fitzrovia. 
● Droplets by Ulf Pedersen, Fitzroy Place, Fitzrovia.    
Mayfair 
● Impulse  by Lateral Office & CS Design, South Molton Street, Mayfair. Sponsored by Regent  Street Association, with additional support from the High Commission of Canada in the United  Kingdom. 
 ● Lightbench by Bernd Spiecker for LBO LichtBankObjekte, Weighhouse Street, Mayfair.  
● Bottle Festoon by Community partners across London Boroughs, Brown Hart Gardens, Mayfair.  Sponsored by Veolia. 
● Neon Bikes by Robyn Wright, Brown Hart Gardens, Mayfair.  
● Illumaphonium by Michael Davis, Mount Street, Mayfair.  
● [M]ondes by Atsara, Mount Street Gardens, Mayfair.  
● Bough 3 by Simon Corder, 17-22 South Audley Street, Mayfair. Sponsored by Cain International.  
● Was That a Dream? By Cédric Le Borgne, Berkely Square, Mayfair. Sponsored by Astrea Asset  Management.  
● Northern Lights by Aleksandra Stratimirovic, Grosvenor Square, Mayfair.  
London's West End 
● Spectral by Katarzyna Malejka and Joachim Slugocki, St James Square, London's West End.  
● Reflektor by Studio Roso, Carlton Street, St James's Market, London's West End.  
● Supercube by Stéphane Masson, St James's Market, London's West End.  
● Harmonic Portal by Chris Plant, St James's Church, Jermyn Street, London's West End.  
● My Light is Your Light by Alaa Minawi, St James's Churchyard, London's West End.  
● Be Faithful to Your Dreams by Tracey Emin, St James's Church, Piccadilly, London's West End.  
● Love Motion by Rhys Coren, Royal Academy Courtyard, London's West End.  
● Voyage by Camille Gross & Leslie Epzstein, Hotel Café Royal, London's West End.  
● Frictions by Mader Wiermann, 103 Regent Street, London's West End. Sponsored by Great  Portland Estates. 
● Shaida Walking. 2015 by Julian Opie, Broadwick Street, London's West End.  
● The Plug and Bulbs, James Glancy Design, Ganton Street, London's West End.  
● Origin of the World - Bubble 2018 by Miguel Chevalier, Oxford Circus, London's West End. 
● Aquarium by Benedetto Bufalino & Benoit Deseille, Earlham Street, Seven Dials, London's West  End.  
● Flamingo Flyway by Lantern Company with Jo Pocock, Chinatown London, London's West End. 
● Nightlife  by Lantern Company with Jo Pocock Leicester Square Gardens, London's West End.    
Westminster & Victoria 
● Echelle by Ron Haselden, St Martin-in-the-Fields. Supported by The Baring Foundation.  
● Child Hood by Collectif Coin, Trafalgar Square. Sponsored by Zumtobel.  
● The Rose by Mick Stephenson with Electric Pedals, Westminster Cathedral Piazza, Westminster.  
● Asalto London by Daniel Canogar, Westminster City Hall, Westminster.  
● The Light of the Spirit Chapter 2 by Patrice Warrener, Westminster Abbey, Westminster.    
South Bank & Waterloo 
● Ruby, Santiago & Adam: Grey Matters by Emma Allen, Leake Street, Waterloo. Sponsored by  LCR and We Are Waterloo. 
● Eye Love London, Coca-Cola London Eye, South Bank.  
● [Light on Their Feet] Footfalls for Rambert by David Ward, Rambert Upper Ground, South Bank.  
● Bough 1 by Simon Corder, Bargehouse, Oxo Tower Wharf, South Bank. With additional support  from Coin Street Community Builders.  
● Bottle Festoon by Community partners across London Boroughs, Bernie Spain Gardens, Upper  Ground, South Bank. Sponsored by Veolia. 
● Thames Pulse by Jason Bruges, Mondrian Hotel, South Bank. Sponsored by Mondrian London. 
● The Wave by Vertigo, Riverside Walkway, South Bank. Sponsored by Canon.   
OSC-L by Ulf Langheinrich, National Theatre Flytower, South Bank.  
● Sixty Minute Spectrum (2017)
by David Batchelor, Hayward Gallery, Southbank Centre, South  Bank.  
● Raspberry Ripple by Tony Heaton, Southbank Centre, South Bank.     Various 
● The Umbrella Project by Cirque Bijou [UK], Various.    
 
About Lumiere 
Lumiere was created by Artichoke in Durham in 2009, and took place again in 2011, 2013, 2015 and  2017, commissioned by Durham County Council. In 2013, Artichoke produced Lumiere in  Derry~Londonderry UK City of Culture. In January 2016, the company staged the first Lumiere London,  supported by the Mayor of London, attracting audiences of over 1 million over four nights.  http://www.lumiere-festival.com   
About Artichoke  
Producers of extraordinary live events, Artichoke is one of the country's leading creative companies and  is a registered charity, funded by Arts Council England.     At Artichoke, we use art to undermine the mundane and disrupt the everyday, and create a new kind of  world that we'd all like to live in.   
Our previous projects include Royal de Luxe's The Sultan's Elephant , which brought an estimated one  million people onto the streets of London in 2006; La Machine's 50-foot high mechanical spider for  Liverpool's Capital of Culture celebrations in 2008; Antony Gormley's One & Other 100-day-long invasion  of the Fourth Plinth in Trafalgar Square in London in 2009; and Deborah Warner's commission for the  London 2012 Festival with Fiona Shaw, Peace Camp, a nationwide celebration of landscape and poetry,  which took place across eight separate sites around the UK; Temple by David Best in  Derry~Londonderry, attended by more than 75,000 people; and London's Burning, a festival to  commemorate the 350th anniversary of the Great Fire of London in September 2016.
Artichoke creates  and produces Lumiere, the UK's largest light festival, which has been staged in Durham every two years  since 2009; in Derry~Londonderry in Northern Ireland as part of the celebrations for City of Culture 2013,  and in London for the first time in January 2016. www.artichoke.uk.com    
Mayor of London 
The Mayor of London supports a range of cultural events and activities throughout the year. For more  information, go to www.london.gov.uk/culture, or email communitydesk@london.gov.uk      
MAJOR PARTNERS   
London's West End 
The UK's most visited destination – London's West End attracts more than 200 million visitors a year from  across the globe. The area offers a globally unique and unrivalled mix of shopping, culture, food and  entertainment and is home to many vibrant neighbourhoods, including Chinatown London. The West End  is home to world famous landmarks from Piccadilly Lights and Trafalgar Square; the iconic shopping  areas of Bond Street, Carnaby, Oxford Street, Regent Street and Seven Dials; cultural, creative and  entertainment hotspots of Soho, Leicester Square, Piccadilly and Shaftesbury Avenue and world class  hotels, luxury shopping, galleries and phenomenal global dining experiences across Mayfair and St  James's. 
Key promotional partners for the West End include Westminster City Council, Grosvenor Britain  & Ireland, Heart of London Business Alliance, New West End Company, Regent Street Association,  Shaftesbury and The Crown Estate.    
King's Cross is London's new creative quarter, home to 67 acres of inspiring businesses and  outstanding architecture, destination restaurants and a vibrant cultural scene. The area's industrial past  has inspired the 50 new and repurposed buildings; the public spaces between them are a mix of parks,  streets, squares, and gardens, with Granary Square and its fountains as a heart.     Already known as a foodie hotspot, King's Cross is now establishing itself as a retail destination. Nike,  18Montrose, Jigsaw, & Other Stories, Carhartt WIP and Waitrose are all open for business and the retail  vision will complete in late 2018 when Coal Drops Yard, London's newest shopping street, opens in a pair  of redesigned Victorian coal buildings, creating 100,000 sq ft of boutiques, shops, bars and restaurants in  the centre of King's Cross.  www.kingscross.co.uk      
London & Partners and visitlondon.com 
Visitlondon.com is the official visitor guide to London and is run by London & Partners, the Mayor of  London's official promotional agency. London & Partners' purpose is to support the Mayor's priorities by  promoting London internationally, as the best city in the world in which to invest, work, study and visit. It  does this by devising creative ways to promote London and to amplify the Mayor's messages, priorities  and campaigns to engage international audiences. Its mission is to tell London's story brilliantly to an  international audience. London & Partners is a not-for-profit public private partnership, funded by the  Mayor of London and our network of commercial partners. For more information visit  www.londonandpartners.com     
Visitlondon.com is a comprehensive resource for everything that is happening in London. At any one  time, this includes 20,000 event listings, plus content designed to inspire and assist visitors.  Visitlondon.com is available in English, French, Italian, German and Spanish. Each month visitlondon.com  attracts more than 3.5m visits and its social media channels have 1.75m followers. 
For more information  visit www.visitlondon.com   
About Bloomberg Philanthropies
Bloomberg Philanthropies works in over 120 countries around the world to ensure better, longer lives for the greatest number of people. The organization focuses on five key areas for creating lasting change: Arts, Education, Environment, Government Innovation, and Public Health. Bloomberg Philanthropies encompasses all of Michael R. Bloomberg's charitable activities, including his foundation and his personal giving. In 2016, Bloomberg Philanthropies distributed $600 million. For more information, please visit www.bloomberg.org or follow us on Facebook, Instagram, Snapchat, and Twitter.  
PRODUCTION PARTNERS 
Unusual Rigging 
QED Productions   
KEY PARTNERS 
Grosvenor Britain & Ireland  South Bank BID  The Fitzrovia Partnership  Victoria BID  Wellcome    
EVENT PARTNERS 
Astrea Asset Management  Cain International  Canon  Croydon Council  Great Portland Estates  High Commission of Canada in the United Kingdom  LCR  We Are Waterloo  Marriott International  Technicians make it happen supported by Gatsby Foundation  TfL  Universal Music  Veolia  Westminster City Council  Zumtobel    
SUPPORTERS 
BAM Construction  City Cruises  Coin Street Community Builders  Creative Barking and Dagenham  Croydon Partnership Durham Distillery  European Commission  Everyman  Lambeth Council  Leathersellers'  London Borough of Redbridge  Hammerson  Macao Government Tourism Office  Mondrian London  Royal Borough of Greenwich  The Baring Foundation  The Royal Netherlands Embassy  Square  Waltham Forest  Q-Park   
WITH THANKS TO 
Embassy of Spain  Rotunda Bar and Restaurant  St Ermin's Hotel  The Polish Cultural Institute