London welcomes record international students in decade as UK becomes most popular overseas study destination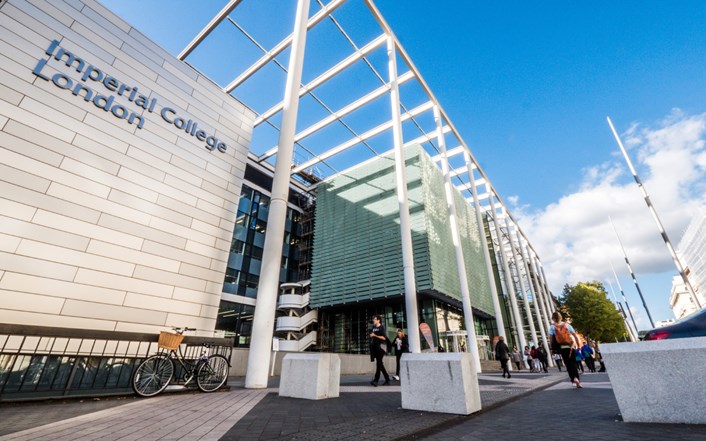 India and China see biggest growth at 35% and 20% respectively
UK surges ahead of US to become world's most attractive higher education destination
Overseas students are increasingly selecting London as their study destination of choice, with 2018-19 representing a record year for international students in the UK capital in the past decade.[1]

According to new data from the Higher Education Statistics Agency (HESA), the total number of international students grew 5.8%, representing an uplift in overseas students for the 6th consecutive year, reinforcing London's reputation as a top Higher Education destination on the global stage. [2]
The total number of international students at London's universities in 2018-19 was 125,035, up 5.8% from 2017-18 and a rise on last year's growth rate of 5.3%, demonstrating the UK capital's growing appeal for prospective students.
China remains London's largest international student market, with 25,650 students enrolled at universities in the UK capital. The US saw growth of 5.8% to maintain its rank of 2nd.
It marks an impressive period of growth for India, which returned to being London's third largest international student market after falling to fourth position three years earlier. Indian student numbers grew by 34.7% in 2018-19, seeing the largest numbers since 2011-12.
In Europe, both France and Germany maintained their ranks of 5th and 7th with growth of 3.9% and 4.4% respectively.
The news comes after research from the British Council showed that UK universities recruit more international students each year than any other country in the world. These numbers now stand at 286,235, with China sending more students to the UK than any other overseas country in 2018-19.[3]
Applications may have been encouraged by the recent reintroduction of the two-year post-study visa for international students by the UK government, allowing overseas graduates a longer period of time to look for employment after their studies.
London's Top 10 International Student Markets:
| | | | | | |
| --- | --- | --- | --- | --- | --- |
| 2018/19 Rank | 2017/18 Rank | Country | 2017/18 | 2018/19 | Percentage Change |
| 1 | 1 | China | 21300 | 25650 | +20.4% |
| 2 | 2 | United States | 7050 | 7460 | +5.8% |
| 3 | 4 | India | 5335 | 7185 | +34.7% |
| 4 | 3 | Italy | 5695 | 5625 | -1.2% |
| 5 | 5 | France | 4475 | 4650 | +3.9% |
| 6 | 6 | Hong Kong | 3985 | 4015 | +0.8% |
| 7 | 7 | Germany | 3830 | 4000 | +4.4% |
| 8 | 8 | Malaysia | 2995 | 2910 | -2.8% |
| 9 | 10 | Spain | 2670 | 2890 | +8.2% |
London leads the way in university rankings
In September, four London universities were listed in the top 40 in the Times Higher Education (THE) rankings, more than any other city in the world. Universities included were Imperial College (10), University College London (15), London School of Economics and Political Science (27) and King's College London (36).
Best student city
London holds the crown as the world's best city for students, according to the QS Best Student Cities Ranking, by global education consultancy QS Quacquarelli Symonds. London beat international cities Tokyo (2nd) and Melbourne (3rd) to first place for the second consecutive year in July 2019.
Deputy Mayor of London, Rajesh Agrawal, said:
"I'm delighted to see so many young people from across the world choosing London to pursue their higher education. In doing so, they're becoming part of a global community that has produced some of the world's most exciting and innovative companies.

With its world-leading universities, thriving business ecosystem and unrivalled cultural landscape, studying in London offers the opportunity to be part of a city at the forefront of creativity and innovation."
Lalage Clay, Director of Education and Talent at London & Partners which runs Study London, said:
"These new figures are a resounding endorsement of our world-leading universities and our great city. Whether it's fashion or financial economics, accountancy or art history, prospective international students know when they choose London, they are choosing a first-class education and a cultural experience like no other.

We look forward to welcoming more international students to the capital this year!"
Notes to editors
Notes to Editors
About HESA
HESA, the Higher Education Statistics Agency, are the experts in UK higher education data and the designated data body for England.
The figures for 2018-19 do not include London South Bank University.
About the THE World University Rankings:
THE World University Rankings is the definitive list of the top universities globally:
The only global university performance table to judge research-intensive universities across each of their core missions: teaching (the learning environment); research (volume, income and reputation); citations (research influence); industry income (knowledge transfer); and international outlook (staff, students, research)
13 carefully calibrated performance indicators used to provide the most comprehensive and balanced comparisons – trusted globally by students and their families, academics, university leaders, industry and governments
Independently audited by professional services firm PricewaterhouseCoopers (PwC)
Methodology based on more than a decade of experience, following more than a year of open consultation across the global higher education community and with the detailed expert input of more than 50 leading HE and data advisors globally
The THE World University Rankings are drawn from THE's database of university performance metrics, with over 170 separate data points on each of the world's leading research universities and two global surveys of senior, published scholars from our annual reputation survey: with more than 21,000 responses adding 250,000 items of data. Care is taken to ensure balance across all disciplines, with a proportionate number of responses from the arts, humanities and social sciences
Research excellence is assessed through the examination of more than 12.8 million publications (journal articles, article reviews, conference proceedings, books and book chapters) and 77.4 million citations, taking full account of the major variations in publication volumes and citation counts across disciplines, with over 330 global subject-level benchmarks.
About London & Partners and Study London
Study London is the official international student guide to London and is run by London & Partners, the Mayor of London's official promotional agency. London & Partners' purpose is to support the Mayor's priorities by promoting London internationally as a leading world city in which to invest, work, study and visit. It does this by devising creative ways to promote London and to amplify the Mayor's messages, priorities and campaigns to engage international audiences. Its mission is to tell London's story brilliantly to an international audience.
London & Partners is a not-for-profit public-private partnership, funded by the Mayor of London, European and national funds, our network of partners and other commercial ventures. For more information visit londonandpartners.com
Study London provides overseas prospective students with all the information they need about London's universities and courses through our one-stop-shop websites studylondon.ac.uk and studylondon.cn. We also promote London's world class higher education offer through marketing activities online and through events in market, in collaboration with the London Universities International Partnership. studylondon.ac.uk studylondon.cn

For high res, rights-free images of London, please register at photos.london/press