London trumps New York, Berlin and Barcelona as one of the most culturally appealing cities to visit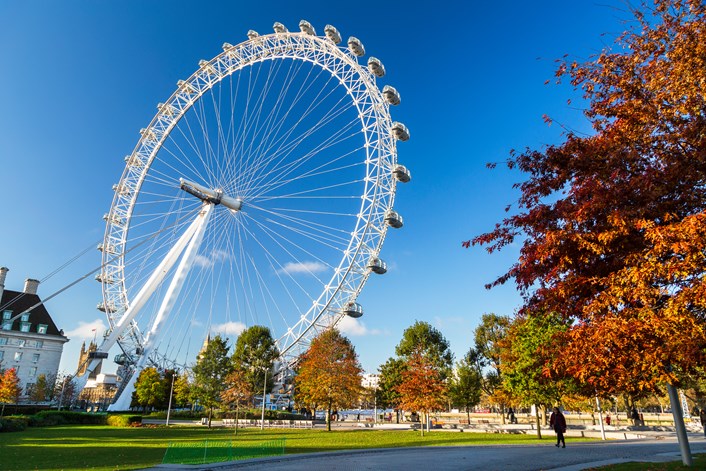 Almost half (44%) of those surveyed placed London at the top of their travel bucket list - with Americans most keen to visit the capital, proving London is the apple of their eyes
Big Ben and the lastminute.com London Eye topped the list of most popular attractions to visit in London
Germans revealed as the nation that look for Instagrammable locations the most when choosing which city to visit
Ahead of the bank holiday weekend, new international research from Censuswide reveals London has trumped New York, Barcelona and Athens, to be named one of the most culturally appealing cities to potential visitors.
The research, commissioned by the lastminute.com London Eye, surveyed over 2,000 respondents from the UK, US, France and Germany, and revealed 44% of tourists had London at the very top of their holiday bucket list.
London can expect to continue welcoming tourists from the USA – as half (50%) confessed England's capital city is the apple of their eyes and the city they most wanted to visit.
Over a third (35%) of UK, US, German and French tourists confessed it is London's iconic landmarks that draws them to visit, alongside its rich history (42%) and plethora of museums (29%).
Big Ben was the most popular historical landmark to visit, with over two thirds stating it would be a key activity for them (67%), while the London Eye ranked highest out of the capital's more modern activities, with half of the international respondents (50%) stating they would visit to enjoy its unrivalled 360 views of the city.
Holiday makers were also asked what else they looked for when choosing a city to visit. Food topped the list for UK, US and German respondents, however, the French were most interested in 'historical monuments'.
A strong selfie proved important to the Germans, as they placed 'Instagrammable locations' the highest up their priority list when choosing a city to visit.
'Friendly people' was most important for the US, with half of respondents saying it was a key factor (46%), while it was the least meaningful for the French – with only 16% stating it mattered for them.
Rose Wangen-Jones, Managing Director at Visit London, the city's official visitor guide, said: "London is one of the oldest cities in the world: it's fascinating history and vibrant culture sets it apart from other leading destinations. We welcome visitors from around the globe to come and uncover top iconic landmarks like Big Ben and the London Eye, plus surprising hidden gems and unique experiences.
Alongside its sprawling history, one of the best things about London is how innovative the city is: there's always something new to discover with each visit."
Imran Tauqir, General Manager at the lastminute.com London Eye, said: "It's no wonder London ranked so highly – our city is full of culture, iconic for its skylines and remarkable landmarks. Those visiting this bank holiday, the last long weekend of the summer, have so much on offer whether coming for a staycation or a longer break.
We're proud to have been recognised as one of the 'must do's' in a visit to our capital city – and can't wait to welcome visitors from all over the world, offer then unparalleled views of the city, and play a small part in their holiday memories."
Image credits: © visitlondon.com/Jon Reid