London to promote its neighbourhoods as the city gears up to receive more international visitors than ever before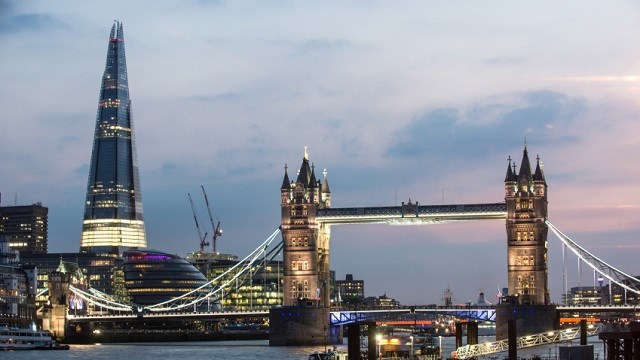 City set to receive record numbers of international tourists
London's convention bureau will be showcasing the city's diverse neighbourhoods as part of its 2018 European programme of hosted buyer trips.
As well as visiting venues and accommodation, the programme, which will see attendees discover the city according to different themes, such as medical meetings or technology, will give partners the chance to show delegates their favourite London hidden gems and share their insider tips. This initiative will showcase more of the city to international business leisure visitors in a bid to spread the benefits of tourism right across the capital.
The trips will target European buyers and be made up of groups up to 8 events planners who will be able to apply to join the trips by making an appointment with the Convention Bureau team on the London & Partners stand at IBTM (G10), which will be taking place next week in Barcelona.
According to a report released by the city this year, London is expected to welcome 40.4 million international and domestic visitors by 2025, up from 31,2 million in 2016, a 30 per cent increase[1].
Barbara Jamison, Head of Business Development Europe at London & Partners, the Mayor of London's official promotional agency and convention bureau for the city, said: "London has never been so popular for both business and leisure visitors. But while this is great news, we need to ensure that we do everything we can to guarantee this will benefit Londoners while giving our visitors the best possible experience. Showcasing our wonderful and lesser known neighbourhoods and attractions to event planners will do just that, allowing them to see the breadth of London's offering and find the best suited solution for their delegates."
Some of the recommendations from the Tourism Vision to continue to develop sustainable tourism include encouraging and enabling visitors to see more of London, as well as carrying on improving infrastructure.
London is currently home to 145,000 hotel rooms, and another 17,000 are expected to open by 2020. Other accommodation providers, such as serviced apartments and Airbnb, add to the city's capacity and help satisfy the demand. Last year, London's hotels' occupancy rate reached 81.3 per cent, the second highest in Europe.
A number of transport projects are under way to make sure all parts of the city are accessible. The Elizabeth line, also known as Crossrail, will launch at the end of 2018 and will drastically cut down travel time from Heathrow. The Northern Line is also being extended and will see two new stations opening in 2020 in the South London areas of Nine Elms and Battersea.
Dieter Hardt-Stremayr, President of European Cities Marketing added: "It's never been more important for tourism to be sustainable and this is nothing short of crucial for a city as big and as attractive as London. Infrastructure such as hotels and transport are absolutely key in encouraging visitors to venture further afield and ensuring the whole city reaps the benefits of tourism."
The new programme follows from an initiative launched last year by Visitlondon.com, the city's official visitor guide, which saw London bloggers share their local knowledge on the best places to visit in their areas with visitors. More information on this can be found on https://www.visitlondon.com/things-to-do/london-areas#TbpEqluhZhSt6VE3.97
London & Partners will be exhibiting on stand G10 at IBTM, alongside 23 partners.
[1] "A Tourism Vision for London"
Media contact:
Bettina Gimenez, Senior Press Officer – Tourism
Tel: +44 (0)207 234 5892 / +44(0)7825 785571
bgimenez@londonandpartners.com
London & Partners Media & PR Team
Tel: +44 (0)20 7234 5710
Switch: +44 (0)20 7234 5800
press@londonandpartners.com
Twitter: @London_PR
Notes to editors
Partners exhibition with London & Partners at IBTM:
Barbican
Business Design Centre
etc. venues
Eurostar
glh Hotels
Historic Royal Palaces
Kings Place Events
Langham London
Marriot London Complex
Nobu Hotel Shoreditch
Novotel London West
Park Plaza Hotels & Resorts
Principal London DMC
QEII Centre
Radisson Blu Edwardian
Royal College of Physicians
Royal Lancaster London
Searcy's at the Gherkin
The Doyle Collection
The Landmark London
Unique Venues of London
University of London Senate House & Stay Central
Wildgoose
About London & Partners.
London & Partners is the official promotional company for London. We promote London and attract businesses, events, congresses, students and visitors to the capital. Our aims are to build London's international reputation and to attract investment and visitor spend, which create jobs and growth.
London & Partners is a not-for-profit public private partnership, funded by the Mayor of London and our network of commercial partners.
For more information visit www.londonandpartners.com