London Tech Start-Ups Join Mayor's International Business Programme for China Trade Mission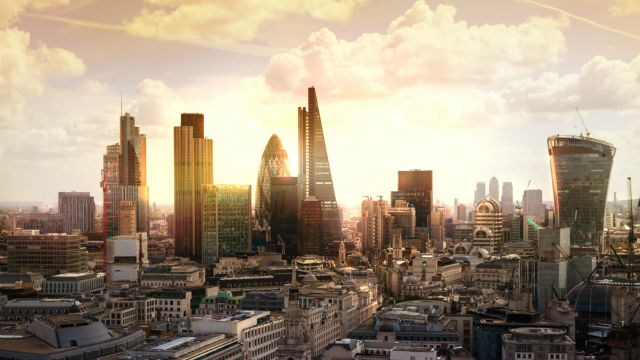 Eight of London's fastest-growing tech companies are in China this week in a drive to forge stronger business links
Eight of London's fastest-growing tech companies are in China this week in a drive to forge stronger trade links, win new business opportunities and show that London is open for business.
The eight entrepreneurs are visiting Shanghai, Shenzhen and Hong Kong as part of an international trade mission organised by the Mayor of London's International Business Programme ('MIBP').
The businesses travelling to China represent some of the most innovative B2B tech companies in London, spanning medicine, education and fintech. They include Boclips, the world's largest video library for education, Medical Realities, a VR teaching and training platform for medical students, and Opportunity Network, which connects CEOs and business leaders with potential mergers and acquisitions.
China and London have long-standing business connections. The amount of Chinese investment into London has increased more than ten-fold since 2006. In the first half of 2017, Chinese investors have committed £180 million to the capital, nearly double the amount seen in the first seven months of 2016 (£53 million.)[1]
Rajesh Agrawal, Deputy Mayor for Business, said: "China is the fastest growing large economy in the world and is emerging as a tech and innovation powerhouse. It makes perfect sense for these companies to visit the country and develop closer ties.
"London and China already have an excellent trading relationship and I wish these eight companies the best of luck as they look for new trade and investment opportunities."
Lucy Stonehill, CEO of BridgeU, a platform which uses data to guide students and teachers on university and careers choices, added: "Since the early days of BridgeU, developing a strong presence in Asia has been crucial to our mission of helping young people globally to bridge the gap between school and the future. As a London-based start-up, we have been able to establish a significant footprint in the wider region, thanks to the help of our partners and investors. I look forward to continuing this overseas expansion with the help of the Mayor's International Business Programme."
The trade mission to China is the latest overseas visit organised by the Mayor's International Business programme, which helps the capital's high-growth firms to break into new international markets or grow their existing operations overseas.
The four-day trade mission is being led by the Mayor's International Business Programme in partnership with BDO.
For more information on the Mayor's International Business Programme, visit gotogrow.london
London & Partners Media & PR Team
Tel: +44 (0)20 7234 5710
Switch: +44 (0)20 7234 5800
press@londonandpartners.com
Twitter: @London_PR
Notes to editors
[1] fDi Markets Data.
Full list of companies attending the trade mission:
About London & Partners
London & Partners is the Mayor of London's official promotional agency. Our purpose is to support the Mayor's priorities by promoting London internationally, as the best city in the world in which to invest, work, study and visit. We do this by devising creative ways to promote London and to amplify the Mayor's messages, priorities and campaigns to international audiences. Our mission is to tell London's story brilliantly to an international audience. London & Partners is a not-for-profit public private partnership, funded by the Mayor of London and our network of commercial partners. For more information, visit www.londonandpartners.com  For high res, rights-free images of London, please register at http://photos.london/press/
About Mayor's International Business Programme
The Mayor's International Business Programme, is a programme part funded by the European Regional Development Fund (ERDF), that aims to support high-growth companies in the life sciences, technology and urban sectors to increase their export success across a range of key markets in Europe, Asia and North America.The three year programme, led by London & Partners, the Mayor's official promotional agency, in partnership with KPMG, PA Consulting, BDO, Benoy and London Chamber of Commerce and Industry.