London tech set to reach new heights in 2022 following record year for VC investment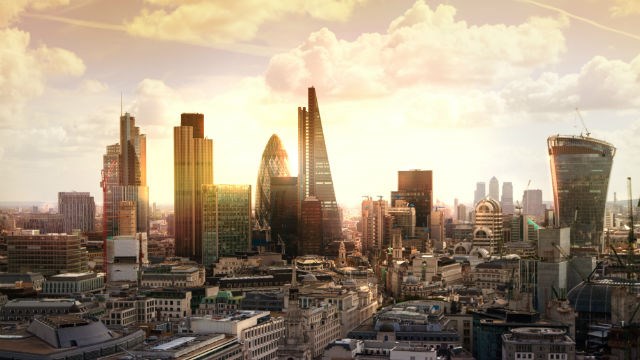 London tech firms raise $25.5bn in 2021 - over double 2020 investment levels
London's tech ecosystem shows signs of maturity with rapid increase in unicorns, megarounds and exits
UK tech sector propels European growth with British firms raising record $39.8bn
2021 is unprecedented year for VC investment globally with $675bn raised
The future looks bright for London's tech sector, according to a new report today from London & Partners and Dealroom.co, showing that 2021 was another record year for venture capital investment into London's tech firms. 2021 marks the year London tech came of age, with a large increase in megarounds ($100m+ rounds), an unprecedented number of exits and more new unicorns than any previous year. The UK capital's tech firms raised an all-time high of $25.5bn in VC funding, 2.3x investment levels in 2020, against a backdrop of record global ($675bn) and European ($115bn) VC investment.
London competitive on global stage
Despite the challenges posed by Brexit and coronavirus, the strong performance and rapid growth of London's tech sector in 2021 suggests the city is competing strongly on the world stage with other leading global tech hubs like the Bay Area, New York and Shanghai. London ranked fourth globally for VC investment in 2021, behind the Bay Area ($100.9bn), New York ($47.5bn) and Greater Boston ($29.9bn). Berlin was the only other European city to make it into the top ten list with $11bn in tech VC investment. On a national level, the UK ranked fourth globally following another record year of funding ($39.8bn), behind the United States ($328.8), China ($61.8bn) and India ($44.6bn).
London is producing some of the fastest growing tech companies in the world, adding 20 new unicorns to its ranks in 2021, more than any other previous 12-month period. This takes London's total unicorn count to 75, with new unicorns joining the pack in 2021 including insuretech disruptor Marshmallow, SaaS company TrueLayer and fintech firm Starling Bank. The findings show London is the unicorn capital of Europe and behind only the Bay Area, New York and Boston.
Significant increase in later stage funding and exits
2021 saw a huge surge in megarounds of $100m+ in London, accounting for over 60% of all funding and demonstrating real signs of maturity for the UK capital's tech sector. There were 64 megarounds in London last year, up from 19 in 2020 and 18 in 2019. Some of the largest deals involving London companies included: a $800m Series E for fintech firm Revolut and over $600m (across 2 deals of $100m and $500m in December) for digital challenger bank Monzo, two funding rounds totalling $900m for clean energy supplier Octopus Energy ($600m in September and $300m in December) and two deals for online events platform Hopin of a combined $850m ($400m in March and $450m in August).
Additional findings also show that the enterprise value of London's tech companies (founded since 2000) passed half a trillion dollars in 2021, growing 70% in value on the previous year. Indications of the maturity of London's tech sector are further boosted by a record year for the number of London-based tech firms exiting via IPO, SPAC or sale via acquisition, with the total enterprise value of exits of London startups at $88bn, up from just $3.5bn in 2020, a 25 times increase. Major IPOs include Wise, Deliveroo and Darktrace, while Cazoo, Babylon and Arrival exited via SPACs.
Laura Citron, CEO at London & Partners said: "London is now a truly mature global technology capital – we have big pools of later stage funding, nearly two new unicorn companies every month, and massive funding rounds and exits. This data shows that London is not only a brilliant place for entrepreneurs to start businesses, but also to grow them to a global scale. London has it all – capital, talent, customers, a supportive ecosystem and a fantastic place to live."
Oliver Kent-Braham, Co-CEO and Co-Founder at London-based insurtech unicorn company Marshmallow added: "London has been our home since we founded Marshmallow in 2017 and has played a vital role in helping us achieve what we have so far. The City is unique for many reasons, perhaps most importantly for us is that it provides access to an incredible talent pool, one that's comparable to that of Silicon Valley in the U.S. Match that with a progressive ecosystem that supports growing businesses and it's easy to see why VC investment into the City has rapidly increased over the past year."
London's growth set to continue in 2022
London-based VC firms raised $9.9bn in new funds in 2021, providing record levels of dry powder to pump into London-based tech companies this year. This accounts for 35% of all new European VC funds over the last year. Major new London-based VC funds announced in 2021 included Index Ventures ($3.1bn), Balderton. ($600m) and 83North ($550m). 2021 also saw US VC firms Lightspeed and General Catalyst expand their footprint into Europe, choosing London as their European base and joining Silicon Valley based VC Sequoia Capital amongst other US VC firms in the UK capital. US investors are also increasingly looking at London's tech sector, with 39% of all capital coming from the US into London in 2021, more than any other region and up from 30% in 2020.
Further analysis of the fastest-growing tech sectors in London reveals that fintech remains one of the biggest sectors for funding but telecoms, health and impact tech have also grown rapidly this year. London-based fintech firms raised $11.7bn, accounting for 46% of investment in 2021, while telecoms and healthtech companies raised $2.6bn and $1.6bn respectively. Enterprise software investments also remained high at $2.5bn, accelerated by the outbreak of the global pandemic in 2020 and the continuation of remote working during periods of 2021.
London and the UK have been at the forefront of the global boom of investment into impact tech companies over the last few years, with London-based impact tech firms (a company working to address one of the 17 UN Sustainable Development Goals) securing a record $2.3bn of VC funding in 2021. This marks a 1.3x increase on 2020's $1.8bn investment levels, and London ranks fifth globally for impact VC investment.
As the world works to address the climate crisis, there has also been a rapid acceleration of investment into climate tech solutions, with $1.7bn pumped into London-based climate tech companies in 2021, up from $1.3bn in 2020. London is also the second city globally for number of climate tech rounds raised by startups, indicating an active ecosystem with significant growth ahead.
Jan Hammer, Partner at San Francisco and London based VC firm, Index Ventures said: "Startups are reshaping the British economy. Thanks to record levels of investment and the fast pace of growth, they're creating thousands of jobs every month and account for an ever greater share of the job market. London and the UK can - and should - seize the opportunity to become the best place to work in startups. Attracting and retaining world-leading talent will be the biggest challenge facing startups, and indeed the economy as a whole, in 2022."
Saul Klein, general partner and co-founder of London-based venture capital firm LocalGlobe said: "The success of London's tech sector is that it sits at the heart of this huge new ecosystem, which we call New Palo Alto, from which many great tech companies are emerging. The capital connects tech clusters like Cambridge, Oxford and Manchester to Paris and Amsterdam and beyond. But we cannot be complacent: by leading the way in creating an ethical framework and system of governance for innovation we can maintain London's advantage, which will increasingly draw both investors and great companies to this city."
June Angelides MBE, Investor at Samos Investments said: "It has been fascinating to observe the ramp up of investment activity in London and the rest of the UK in the last year. There was no sign of slow down. Perhaps this is testament to the high quality of startups emerging and flourishing within the tech ecosystem. With the increase in new funds and our American and European counterparts setting up roots in the UK, more than ever, founders are in a unique position to be able to shop around and choose the right partner for them. I am excited by this and look forward to seeing more exits from female founders in 2022."
Eileen Burbidge, Partner at London VC firm, Passion Capital said: "London and the rest of the UK's tech sector continues to go from strength-to-strength and means that the UK is now competing on the global stage. It's fantastic to see that London tech companies are attracting large volumes of capital across all stages of the funding journey as a sign that our tech ecosystem is truly flourishing and our entrepreneurs are second to none. With high growth sectors such as fintech, climate tech and health tech, we can expect London's tech companies and those across the UK to attract further attention from global investors in 2022."
Gerard Grech, Founding CEO of Tech Nation, said: "London's tech growth pace is unprecedented; 2021 saw more venture capital investment, tech unicorns, and tech jobs created in the UK than ever before, along with a record number of tech listings on the London Stock Exchange. Through 2021, we saw the UK's brightest scaleups not only accelerating our nation's post-pandemic recovery but tackling important global challenges - including funding of more than £1.5bn to help the UK reach Net Zero by 2050 or earlier. In 2022, we must ensure London continues to cement itself as a global powerhouse for technology innovation and be the beating heart of the UK's network of digital excellence, with multiple tech hubs and scale-ups across the country, from Bristol to Edinburgh."
Russ Shaw CBE, Founder of Tech London Advocates and Global Tech Advocates, said: "These record figures mark a significant moment for London, and a milestone in the UK's growth as a world-leading tech nation. Our tech sector now sits alongside the US, China and India in defining the growth and impact of the global tech industry. Since TLA launched in 2013, the capital has cemented its place as one of the world's most vibrant tech hubs and is playing a key role in the creation of job opportunities, expansion of public markets and supporting international growth. The sector's strength lies in the innovation across many verticals: fintech & blockchain, AI & data, cyber, SaaS and healthtech, to name a few. As we kick off 2022, we must ensure the industry builds on its momentum and remains at the forefront of tackling the issues of our time, particularly around clean tech and the pursuit of a net zero economy."
Notes to editors
View the full copy of the report – HERE
NB: Data featured in this press release is provided by Dealroom.co for London & Partners. All data was downloaded on 7th January 2022.
Table showing top 10 global cities for tech VC investment in 2021 (and all funding totals between 2017-2021 for comparison)
| | | | | | |
| --- | --- | --- | --- | --- | --- |
| City | 2017 | 2018 | 2019 | 2020 | 2021 |
| Bay Area | $27.9bn | $47bn | $48.6bn | $48.8bn | $100.9bn |
| New York | $16.4bn | $18.3bn | $19.8bn | $18.1bn | $47.5bn |
| Greater Boston Region | $8.6bn | $12.6bn | $12.4bn | $15.9bn | $29.9bn |
| London | $6.8bn | $6.1bn | $12.9bn | $11.2bn | $25.5bn |
| Bengaluru | $4.7bn | $4.1bn | $5.4bn | $8.1 | $18.6bn |
| Beijing | $41.4bn | $32.6bn | $30.8bn | 21.1 | $13.6bn |
| Shanghai | $10.4bn | $24.1bn | $9.7bn | 11.7 | $13.4bn |
| Berlin | $2.1bn | $2.4bn | $4bn | 3.3 | $11.1bn |
| Singapore | $4.5bn | $5.3bn | $5.5bn | 5.2 | $10.4bn |
| Jakarta | $1.9bn | $3.8bn | $1.6bn | 3.2 | $9.4bn |
Source: Dealroom.co, 2022
Table showing top 10 countries for tech VC investment in 2021 (and all funding totals between 2017-2021 for comparison)
| | | | | | |
| --- | --- | --- | --- | --- | --- |
| Country | 2017 | 2018 | 2019 | 2020 | 2021 |
| United States | $97.5bn | $142.6bn | $150.8bn | $172.4bn | $328.8bn |
| China | $68.4bn | $98.7bn | $64.1bn | $57.4bn | $61.8bn |
| India | $13.1bn | $12.1bn | $17.8bn | $14.9bn | $44.6bn |
| UK | $10.5bn | $10.9bn | $17.9bn | $17.1bn | $39.8bn |
| Germany | $3.9bn | $5.5bn | $8.2bn | $7.1bn | $19.9bn |
| Canada | $3.5bn | $4.5bn | $6bn | $4.8bn | $14.9bn |
| France | $3.3bn | $4.5bn | $5.7bn | $5.9bn | $12.9bn |
| Israel | $2.6bn | $4.3bn | $4.4bn | $5bn | $10.7bn |
| Singapore | $4.5bn | $5.3bn | $5.5bn | $5.2bn | $10.4bn |
| Brazil | $1bn | $2.2bn | $3.3bn | $4.1bn | $10bn |
About London & Partners
London & Partners is the business growth and destination agency for London. Our mission is to create economic growth that is resilient, sustainable and inclusive. We are a not- for-profit company and operate as a social enterprise, half funded by the Greater London Authority (GLA) and half from other sources including our portfolio of commercial ventures. For more information, visit: www.londonandpartners.com
About Dealroom.co
Dealroom.co is the foremost data provider on startups, growth companies and tech ecosystems in Europe and around the globe. Founded in Amsterdam in 2013, Dealroom.co now works with many of the world's most prominent investors, entrepreneurs and government organizations to provide transparency, analysis and insights on startups and venture capital activity.