London steps up efforts to attract Indian tech firms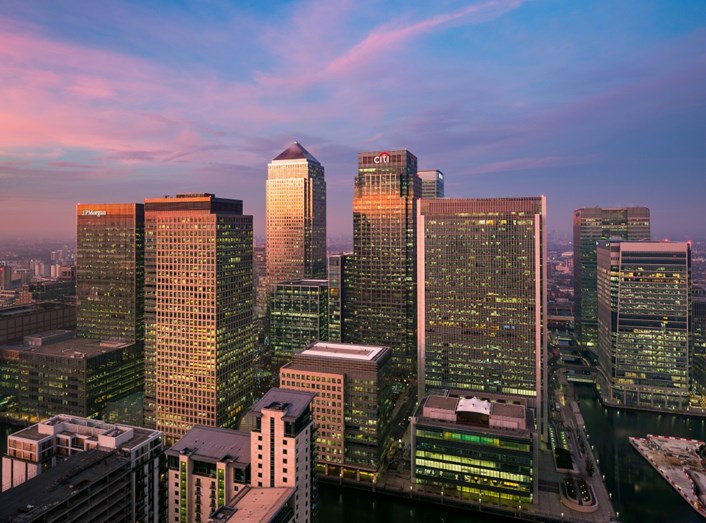 UK Capital opens Bengaluru HQ to help Indian businesses expand into London
London is increasing its efforts to attract Indian businesses and investors, with the opening of a new overseas office in India's tech capital, Bengaluru. The new office is part of London's continued drive to strengthen trade and investment links with India and will ease the process for Indian companies setting up, or expanding in London.
The move comes as leading Indian tech business, Wipro Limited, revealed plans to expand its operations in London, with the news that it will open a new 13,000 square foot office in the capital. The new space in the City of London will be the company's third London office. Wipro has 1800 employees in London and is continuously investing and growing in the region.
Wipro joins a host of Indian tech firms to make significant investments in London, with the Mayor of London's promotional agency, London & Partners, revealing that Indian tech businesses are set to create over 400 new jobs in London this year.
The announcements have been made to coincide with the visit to Bengaluru of a trade delegation of London business leaders and tech entrepreneurs from the Mayor of London's International Business Programme, as they look to increase bilateral trade between London and India. The visit is part of the wider trade mission to India this week led by The Mayor of London, Sadiq Khan, who also met with business leaders and politicians in Mumbai and Delhi earlier this week.
India remains the second biggest foreign investor into London, with Indian firms creating over 4,500 jobs in London over the last 10 years – more than China, Japan and second only to the United States. According to London & Partners investment data, technology is the leading sector for investment from India into London, representing almost half (47%) of all investment projects in the past ten years. 1
Rajan Kohli, Senior Vice President and Global Head, Wipro Digital said: "Our latest Wipro Digital pod in London is a significant milestone in our continued growth journey, helping attract great design and engineering talent to serve clients in the UK and Europe. Together with Designit, we outgrew our first digital pod faster than we anticipated. This additional presence in London allows us to continue to bring our new ways of working to digital clients, with a special emphasis on collaboration and co-creation between designers and software engineers to incubate innovative and disruptive ideas alongside our clients."
David Slater, Director of International Trade and Investment at London & Partners added: "London and Bengaluru are hotbeds for innovation and creativity and we see a fantastic opportunity for UK and Indian tech companies to do business across both markets. Our decision to open a new office in Bengaluru will help us reach key decision makers in India and support our continued drive to help Indian businesses expand and internationalise in London.
"India is a market with a long history of trading links to the UK and London in particular. Wipro's expansion in the capital offers further proof that London remains an attractive destination for Indian businesses. The fundamental strengths that have made London a leading global destination for Indian businesses have not changed following the EU referendum vote and London remains open to talent and investment from all over the world."
Eighteen of London's fastest growing technology businesses will join business leaders in Bengaluru to explore investment and export opportunities in India. Led by the Mayor's International Business programme, the companies will meet with leading Indian investors and entrepreneurs and will visit some of Bengaluru's most well-known technology firms such as Wipro and Infosys.
Companies travelling on the trade mission include Baby2Body, an online platform which provides advice for new and expectant mothers, Spotify, a digital music streaming service, and Winnow, a tech company which helps chefs measure, monitor and reduce kitchen food waste. Winnow have today announced a partnership with Indian sustainability leader Diversey, to fight food waste in the Indian hospitality sector.
The next round of the India Emerging 20 (IE20) programme – an initiative to discover more of India's most innovative companies that are looking to expand internationally – was launched this week by London & Partners. A number of businesses on the programme have successfully expanded into London including Bengaluru-based tech firms LatentView and Square Yards, drug discovery company, Curadev and e-commerce business, Vas data Services.
Arbinder Chatwal, Director and Head of India Advisory Services at BDO, sponsor of MIBP and IE20, said: "India is the world's fastest growing major economy and is universally regarded as the next global economic powerhouse. As the Brexit negotiations continue it's never been more important for London to reach out across the globe.
"London is a natural home for Indian business. Our capital has the biggest Indian diaspora outside India and Indian businesses share our own traits of tenacity, energy and expertise. India's growth presents a great opportunity for London and the UK and one we must grab with both hands."
British Deputy High Commissioner in Bengaluru, Dominic McAllister, said: "I'm pleased London & Partners has decided to open a new office in Bengaluru. London is a natural partner for Bengaluru given both cities' IT and entrepreneurial strengths. This new office will ensure city-to-city ties only get stronger."
"I welcome Wipro's announcement of plans to expand in London. This is a clear affirmation of London's and the UK's base economic strength and potential".
London & Partners PR Team
press@londonandpartners.com
020 7234 5710
Notes to editors
London & Partners foreign direct investment data from 2010-2016

 
London & Partners FDI data summary: 
In

dian FDI to London has grown by 23% between 2006 and 2016 and has created 4,598 jobs, which is 10% of all jobs created by FDI in London

 
In 2016, London's tech sector was four times more likely to receive Indian FDI than the business services or financial services sector

 
Life sciences and healthcare is also an important sector for inward investment from India, accounting for 7% of projects. This makes India the second largest source market for the sector, following Japan

 
From 2005 to 2016 the UK was the second largest destination for Indian FDI (behind only the US) – attracting 350 projects (9.6% of all of India's FDI projects) that invested £9.2bn and created 41,100 jobs.

 
Tech is the top sector for Indi

an investment, accounting for 47

% of all Indian investment.

 
In

 

February,

 

the CBI published research showing that the UK remains the single largest G20 investor in India and supports close to 800,000 jobs in India.

 
Full list of London-based companies attending the trade mission: 
About the Mayor's International Business Programme: 
The Mayor's International Business Programme, is a programme part funded by the European Regional Development Fund (ERDF), that aims to support high-growth companies in the life sciences, technology and urban sectors to increase their export success across a range of key markets in Europe, Asia and North America. The three year programme, led by London & Partners, the Mayor's official promotional agency, in partnership with KPMG, PA Consulting, BDO, Benoy and London Chamber of Commerce and Industry. 
About London & Partners:  
London & Partners is the Mayor of London's official promotional agency. Our purpose is to support the Mayor's priorities by promoting London internationally, as the best city in the world in which to invest, work, study and visit. We do this by devising creative ways to promote London and to amplify the Mayor's messages, priorities and campaigns to international audiences. Our mission is to tell London's story brilliantly to an international audience.  
London & Partners is a not-for-profit public private partnership, funded by the Mayor of London and our network of commercial partners. For more information, visit www.londonandpartners.com    
For high res, rights-free images of London, please register at http://photos.london/press/  
About Wipro Limited 
Wipro Limited (NYSE: WIT, BSE: 507685, NSE: WIPRO) is a leading global information technology, consulting and business process services company. They harness the power of cognitive computing, hyper-automation, robotics, cloud, analytics and emerging technologies to help their clients adapt to the digital world and make them successful. A company recognized globally for its comprehensive portfolio of services, strong commitment to sustainability and good corporate citizenship, they have over 160,000 dedicated employees serving clients across six continents. They discover ideas and connect the dots to build a better and a bold new future.