London sees record number of visits after a blockbuster year of cultural events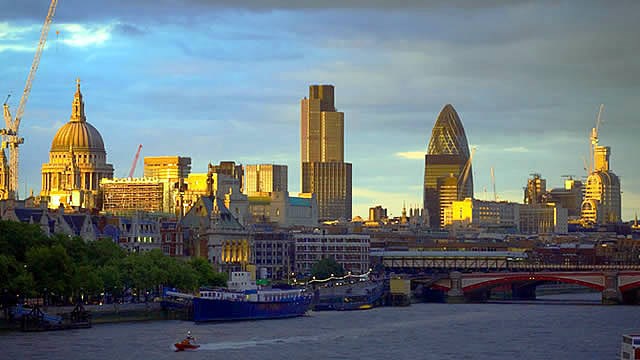 London sees record number of visits after a blockbuster year of cultural events
London last year welcomed a record number of overseas visits as people came to enjoy the city's rich cultural experiences and hidden gems, proving the city is open and welcoming to visitors from all over the world.
According to new figures released today by the Office for National Statistics International Passenger Survey (IPS) overseas tourists made 19.1 million visits to the city in 2016, an increase of 2.6 per cent compared to 2015.
Visitors spent £11.9 billion on hotels, restaurants and attractions, which was a slight decrease of 0.4 per cent compared to 2015.
The last three months of the year were especially strong as overseas tourists took of advantage of London offering better value for money than ever before. A record five million visitors came during the last quarter of 2016, up 8 per cent when compared to the same period in 2015. During this period spend increased by 3.7 per cent compared to the same period in 2015.
The Mayor of London, Sadiq Khan said: "I am delighted that more people than ever before are choosing to visit London, immersing themselves in all that our great city has to offer including an unbeatable array of restaurants, museums, shops and theatres. This is further evidence that London is Open and has an appeal that clearly extends across the globe."
According to the IPS, London is now welcoming 25 per cent more overseas visits, when compared to five years ago. While the United Kingdom welcomed a total of 37.6million visits, up 4.1 per cent compared to 2015.
And separate data from Forward Keys, a company that records overseas travel agent bookings to London, suggests that in the first six months of 2017 there has been a 10% increase in overseas travellers coming to London.
London's packed calendar of events attracted millions of people to the city. Events such as Great Fire 350, saw tourists lining the River Thames to see the burning of a replica City of London from 1666 to commemorate the anniversary of the Great Fire of London. Also popular among visitors were blockbuster exhibitions such as David Hockney at the Royal Academy, and the highly anticipated EXHIBTIONISM at the Saatchi Gallery; the first retrospective of the Rolling Stones life and career, giving fans the opportunity to immerse themselves in the lives of their idols.
Joanna Mackle, Deputy Director of the British Museum, said: "The British Museum is delighted to be the most visited attraction in the UK for the 10th year running. The British Museum is a place that visitors can explore for free, discovering objects from the dawn of human history 2 million years ago up to the present day. We welcome visitors from across the world and last year around three quarters of our visitors from came from outside the UK. Through important collaborations with national and international partners, as well as through our digital channels, the British Museum's collection and activities are reaching an ever-growing global audience."
The jam-packed cultural calendar continues in 2017, with the first UK exhibition on Modern and contemporary American printmaking, American Dream, Pop to Present, taking place at the British Museum. Basquiat: Boom for Real coming to the Barbican in September, the first UK exhibition of the iconic painter Jean-Michel Basquiat, plus Harry Potter: A History of Magic display taking place at the British Library in Autumn, showcasing wizarding books, century old library treasures, and original material from JK Rowling's own archive. The city will also be celebrating many festivals including Pride in London.
For more information on what's on in London go to www.visitlondon.com
London & Partners Media & PR Team
Tel: +44 (0)20 7234 5710
Switch: +44 (0)20 7234 5800
press@londonandpartners.com
Twitter: @London_PR
Notes to editors
Office for National Statistics International Passenger Survey (IPS)
The International Passenger Survey (IPS) collects information about passengers entering and leaving the UK, and has been running continuously since 1961.
The IPS conducts between 700,000 and 800,000 interviews a year of which over 250,000 are used to produce estimates of Overseas Travel and Tourism.
Interviews are carried out at all major airports and sea routes, at Eurostar terminals and on Eurotunnel shuttle trains.
The figures are unique to the United Kingdom and cannot be used in comparison with other visitor/travel surveys.
About London & Partners
London & Partners is the Mayor of London's official promotional agency. Its purpose is to support the Mayor's priorities by promoting London internationally, as the best city in the world in which to invest, work, study and visit. It does this by devising creative ways to promote London and to amplify the Mayor's messages, priorities and campaigns to engage international audiences. Its mission is to tell London's story brilliantly to an international audience.
London & Partners is a not-for-profit public private partnership, funded by the Mayor of London and our network of commercial partners. For more information, visit www.londonandpartners.com
For more information visit www.londonandpartners.com      
For high res, rights-free images of London, please register at http://photos.london/press/