London & Paris: more to love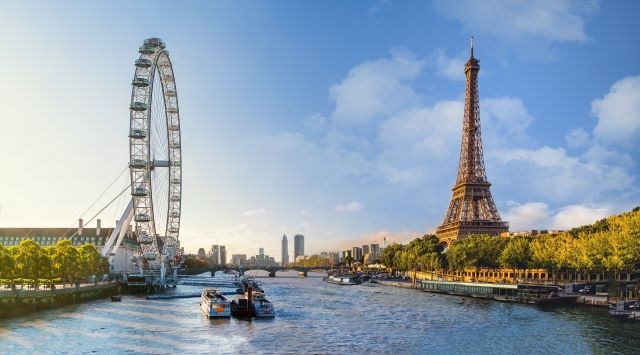 Are you in love with Paris? Or did you leave your heart in London a long time ago? The good news is that you don't need to choose between the two for the ultimate romantic getaway...
Recently hailed by Tripadvisor users as the top two destinations in the world, both cities are sharing the love to inspire US travellers to visit both in one trip, making their hard-earned vacation and time with loved ones extra special.
Thanks to the Eurostar rail, it's never been easier to flit between the two cities - which are just over two hours apart. So, whether you're already planning for next year's Valentine's Day or simply want to experience two world-class cities with your special someone, Visit London and Paris Info have lovingly selected some of their top picks, guaranteed to sweep you off your feet…
Culture vultures and selfie spots
From dreamy attractions and blockbuster exhibitions, to historic palaces and beautiful green spaces, it's all too easy to get lost in the magic of both cities…
'Olive you from my head tomatoes'

Sharing plates, tasting menus, cosy booths and gorgeous views, London and Paris offer some of the best romantic restaurants in the world, just waiting to be discovered…
Date night…

Soak up some serious culture at some of the oldest and most revered entertainment venues in London, such as a night at the Royal Albert Hall or the infamous Ronnie Scotts to listen to some late night jazz
Relax and unwind
The right hotel makes all the difference, whether you're after somewhere luxurious, a quirky boutique, couple's pampering or simply a place to lay your head, you'll find an abundance of perfect love-nests across both cities
To uncover the best of London and Paris for the ultimate romantic getaway, visit: www.londonandparis.com
To be added to our mailing list, email press@londonandpartners.com