London Named World's Most Attractive City for Sixth Consecutive Year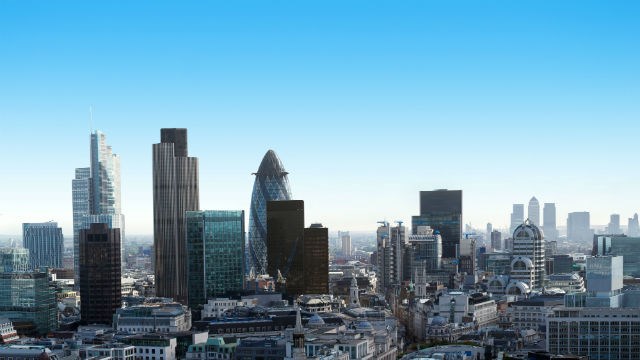 The GPCI 2017 ranked London as number one for the sixth year in a row
London has been named the world's most attractive city in the Global Power City Index(GPCI) 2017, published today by The Mori Memorial Foundation's Institute for Urban Strategies, a research institute established by Mori Building, a leading urban developer in Tokyo.
The GPCI 2017 ranked London as number one for the sixth year in a row, highlighting its strong cultural offering, excellent culinary experience and accessibility. The report ranked 44 major cities across six key measures including: economy, research and development, culture, accessibility, the environment and livability.
London performed well across all areas, ranking ahead of other cities such as New York, Tokyo, Paris and Singapore. The UK capital topped the ranking for culture, with overseas tourists making a record 19.1 million visits to the city in 2016.
The Mayor of London, Sadiq Khan, said: "With its unrivalled talent pool, the presence of a huge number of global businesses across all sectors, and access to regulators, business support services and vital European markets, London is the best place in the world to do business. What's more, the capital's cultural attractions, food scene and sporting calendar are world-leading – just a few of the reasons London is such an attractive place to live and work."
According to a separate study by Oxford Economics for London & Partners, London's economic growth is expected to be stronger than many other European cities. London's GDP growth is set to be 2.4% a year until 2021, outperforming a number of other major European cities including Paris, Frankfurt and Berlin.[1]
The findings suggest that London will remain Europe's leading global business centre despite Brexit, with London's growth predicted to be greater than the average GDP growth of all Eurozone (2.0%) and EU28 (1.7%) cities.
From 2017 to 2021, GDP growth in other major European business centres will trail London, with Paris's growth forecast to be 1.7 per cent a year over that period, Frankfurt 1.5 per cent and Berlin 1.9 per cent.
Richard Holt, Head of Global Cities Research, Oxford Economics added: 'London has the huge advantage over most other cities that it has not one or two strengths but many. From financial services to medical research to legal services to tourism, London is a world leader. And new digital technologies mean that the barriers between these are becoming ever-more blurred, allowing companies to follow opportunities across different markets. Since London is also a leader in digital technology, that makes it not just one of the largest cities in Europe but also one of the most flexible. It's a winning combination.'
Today's report from The Mori Memorial Foundation also recognised London's reputation as a world-leader in business and innovation, ranking second for economy and research and development. Over the last year, several global companies have made significant investments into London including Facebook, Apple, Snap and Google. Earlier this year, Amazon announced it will double the capacity of its London Development Centre from 450 to 900 high tech staff, taking its total investment into the UK to £6.4 billion since 2010.
The Mori Memorial Foundation's Institute for Urban Strategies has published its GPCI report annually since 2008. The GPCI is based on an evaluation of 70 criteria across the six categories of Economy, R&D, Cultural Interaction, Liveability, Environment and Accessibility, analysing the strengths and weaknesses of global cities amid intensifying competition. The rankings also reflect the viewpoints of global managers, researchers, artists, visitors and residents. Highly regarded by organizations worldwide, the GPCI is used as a basis for urban development and branding by policymakers around the world.
London & Partners Media & PR Team
Tel: +44 (0)20 7234 5710
Switch: +44 (0)20 7234 5800
Twitter: @London_PR
Notes to editors
[1]   Oxford Economics Data, September 2017.
About The Institute for Urban Strategies, The Mori Memorial Foundation
The Institute conducts multi-dimensional comparative research to help governments and businesses identify key strategies that enhance the competitiveness of their cities and help them develop into attractive, nurturing urban environments. In turn, the institute's initiatives contribute to international policy dialogues, including its Global Power City Index (GPCI), a highly respected index for global cities. The Mori Memorial Foundation was established in 1981 with a donation from Mori Building, a leading urban developer that creates groundbreaking concepts for urban living in Japan and the rest of Asia.
For more details, see:
http://www.mori-m-foundation.or.jp/english/ius2/gpci2/index.shtml 
www.mori-m-foundation.or.jp/english/aboutus2/index.shtml#about_strategies
Table showing projected Compound Annual Growth (CAGR) in Gross Domestic Product (GDP) for major European cities from 2017-2021
| | |
| --- | --- |
| Location | CAGR (GDP) |
| London | 2.4% |
| Frankfurt | 1.5% |
| Dublin | 2.4% |
| Paris | 1.7% |
| Stockholm | 2.6% |
| Berlin | 1.9% |
| Madrid | 2.7% |
| EU28 (cities average) | 1.7% |
| Eurozone (cities average) | 2.0% |
| EU28 (national average) | 1.7% |
| Eurozone (national average) | 1.6% |
Source: Oxford Economics, Sep 2017
About London & Partners
London & Partners is the Mayor of London's official promotional agency. Its purpose is to support the Mayor's priorities by promoting London internationally, as the best city in the world in which to invest, work, study and visit. We do this by devising creative ways to promote London and to amplify the Mayor's messages, priorities and campaigns to international audiences. Its mission is to tell London's story brilliantly to an international audience.
London & Partners is a not-for-profit public private partnership, funded by the Mayor of London and our network of commercial partners. For more information, visit
Visitlondon.com is the most influential source of information for overseas visitors to London and features thousands of attractions both large and small across the entire city. Every year the site attracts 28 million unique users.
For high res, rights-free images of London, please register at http://photos.london/press/