London launches its first-ever virtual trade mission to New York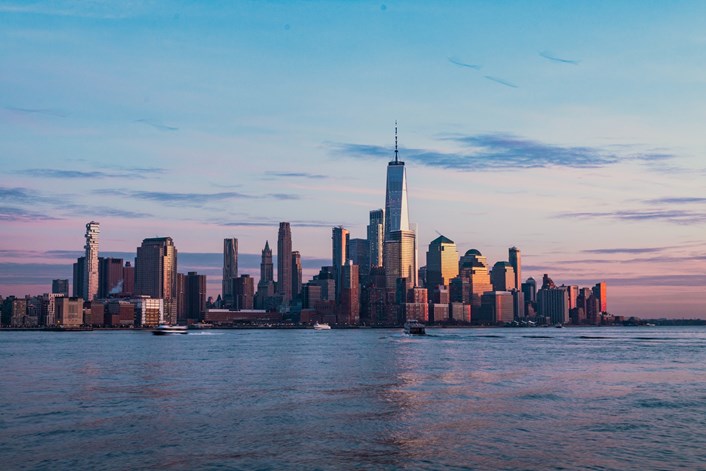 Mayor's International Business Programme launches London's first-ever virtual trade mission for pioneering companies in the HR technology sector
The London & Partners Mayor's International Business Programme is proud to be launching their first-ever virtual trade mission 'travelling' to New York – the first of a series kicking off today, Thursday 14th May.
Twelve of London's most pioneering companies in the HR technology sector are due to 'meet' and discuss potential business opportunities with corporates in New York, interested in purchasing new solutions for their HR departments.
With companies of all sizes rapidly adapting to the world of remote work, it is more important than ever that HR professionals remain up to date with the latest employee HR platforms, training services, and employee engagement and wellness tools.
Among the delegates on the first virtual mission are Guider, an AI-powered mentoring and coaching platform which is revolutionising the way companies engage and develop their people, and Nudge Global the employee financial education software firm.
Other London-based HR Tech start-ups taking part include the market-leading alumni management platform EnterpriseAlumni, and VR presentations and training provider VRtuoso.
The Mayor of London, Sadiq Khan, said: "I'm really pleased to launch this new series of virtual trade missions as part of my International Business Programme, which continues to support London's businesses through these extremely challenging times. I'm determined to do all I can to help the capital's businesses navigate the continuing uncertainty due to the Covid-19 crisis – and I'm confident this innovation will help build new partnerships and collaborations in the future."
As the effects of Covid-19 are felt around the world, businesses in New York and London are showing their resilience as they adapt and collaborate to support the fight against coronavirus. With trade negotiations also underway, more opportunities are likely to arise for London-based businesses looking to enter the North American market.
The next stops on the Mayor's International Business Programme's virtual trade mission tour include China, France, Germany and India, where representatives from London's EdTech, FinTech, Urban and Gaming sectors will be 'travelling' to meet potential business partners. Further details available here.
Sara French, Head of the Mayor's International Business Programme added: "More than ever, we want to help London companies survive and thrive not just in the capital, but globally. Our new series of virtual trade missions will ensure that companies on our scaleup programme continue to benefit from the resources, tools and knowledge of our partners and corporates around the world. They will still be able to reach their international growth ambitions; even without the travel, our virtual trade missions will be just as busy and productive as our physical ones."
Frank Furnani, CEO & Founder of VRtuoso, said: "Coronavirus has altered the way businesses meet, as companies look for ways to train people and work collaboratively in a socially distanced environment. We strongly believe the virtual trade mission will be a massive success for all the startups and corporates involved, and I hugely look forward to taking part."
Emma Sinclair MBE, Co-Founder of EnterpriseAlumni commented: "There is no swifter way to reach the right people than via high-quality introductions. With lockdown and no prospects of international travel in the near-term, these virtual trade missions are a fantastic way to connect dynamic London-based founders like me to pivotal business leaders and potential customers in overseas markets."
Notes to editors
Full list of HR Tech delegates, including company biographies:
Cambridge Spark - cambridgespark.com
Cambridge Spark is a leader in transformational data science and AI education. Our pioneering programs are built on our learning platform, K.A.T.E.®, to accelerate the capability of individuals and organisations.
Doppel - feeldoppel.com
Doppel is a wristband shown in published trials to reduce stress and increase focus. Its natural effect works within moments whenever the wearer needs it, non-invasively and without distraction.
EnterpriseAlumni - enterprisealumni.com
EnterpriseAlumni is the market leader in alumni management software, powering intelligent alumni networks of the world's largest companies for competitive advantage. Customers like P&G, LinkedIn and Google leverage this vast, untapped resource as a source for recruitment, sales, establishing a global brand army and more. Covid amplified the demand for alumni networks; knowing people digitally is even more crucial.
Guider - guider-ai.com
Guider is revolutionising the way companies engage and develop their people through the world's first AI-powered mentoring and coaching platform, trusted by dozens of global brands from EY to LVMH.
Headstart - headstart.io
High-volume recruitment without the headache. Headstart is an ATS that enables enterprises to streamline costs, reduce unconscious bias and hire for skills. Initially developed in collaboration with Accenture, we are now used globally by a range of clients looking to automate processes and ensure more diverse hiring.
HowNow - gethownow.com
HowNow helps organisations onboard, upskill and enable their people with on-demand access to relevant learning resources within the apps where they already work. The smart people development platform brings together people, skills and scattered learning into one searchable place. Using AI, HowNow connects the right person with the right learning to build business-critical skills at the speed of business.
Learnerbly - learnerbly.com
Learnerbly simplifies workplace learning. It helps businesses empower their employees to own their development through facilitating personal and team learning budgets, giving access to 150+ curated providers, and eliminating all the administration for HR through one invoice. Learnerbly is trusted by GoCardless, Treatwell, Curve, Revolut, IDEO, Freetrade and many others to power the development of their employees.
Mimica Automation - mimica.ai
Mimica uses Artificial Intelligence to help enterprises automate repetitive back office processes like onboarding, sourcing, and pre-employment verification. Mimica records the process, highlights the best opportunities for automation, and automatically generates a blueprint for the bot. It is used by automation teams globally across a number of different industries.
Nudge Global - nudge-global.com
When you're in control of your money, you're in control of your life. You're happier, less anxious and more empowered. Nudge Global are improving the financial wellbeing of ½m people across the UK, Ireland, Spain and are now expanding beyond with a global solution.
Teens in AI - teensinai.com
Acorn Aspirations is a social enterprise, running the Teens in AI initiative. Through our cutting-edge curriculum, we aim to inspire young people aged 12 to 18 years to use AI and entrepreneurship for social good. We work with schools, corporates and governments as partners to further our mission to increase diversity and inclusion in artificial intelligence.
UpSkill Digital - upskilldigital.com
From virtual live workshops, expert masterclasses and blended digital transformation programmes, UpSkill Digital empower people with mindset skills and new ways of working. Through our partnerships with some of the world's best-known brands, we have upskilled over 200,000 people, with a 96% NPS score, closing the digital skills gap and transforming businesses worldwide.
VRtuoso - vrtuoso.io
VRtuoso VR software enables any user to quickly and easily create and deliver real-time, guided, on / off-line, immersive VR business presentations and interactive training. You can also interact, moderate and control what the audience views on their headsets / smartphones. Capture and create your own VR content and use our rich VR training libraries.
About London & Partners
London & Partners is London's international trade, investment and promotion agency. Our purpose is to support the Mayor's priorities by promoting London as the best city in the world in which to invest, work, study and visit. We do this by devising creative ways to promote London and to amplify the Mayor's messages, priorities and campaigns. London & Partners is a not-for-profit public private partnership, funded by the Mayor of London and our network of commercial partners. For more information, visit: https://londonandpartners.com
About the Mayor's International Business Programme
Part funded by the European Regional Development Fund (ERDF), the Mayor's International Business Programme helps ambitious scaleups from London's technology, life sciences, creative and urban sectors to expand their businesses internationally. The free 12-month programme provides world-class support and advice for international business success, including bespoke, on-the-ground support in key global markets.
The Mayor's International Business Programme is also supported by its corporate delivery partners: Collinson, KPMG, Lloyds Banking Group, Taylor Wessing and Wilson Sonsini Goodrich & Rosati.
For more information, visit: https://business.london/go-to-grow
Full list of upcoming Mayor's International Business Programme virtual trade missions:
Urban Innovation Mission to China in July
EdTech Mission to France in July
FinTech Mission to Germany in July
FinTech Mission to North America in August
Gaming Mission to Germany in August
FinTech Mission to India in September