London launches GROW Summit - Designed to catapult the UK's high-growth sector, the new Scaleup Summit builds on the legacy of Silicon Valley Comes to the UK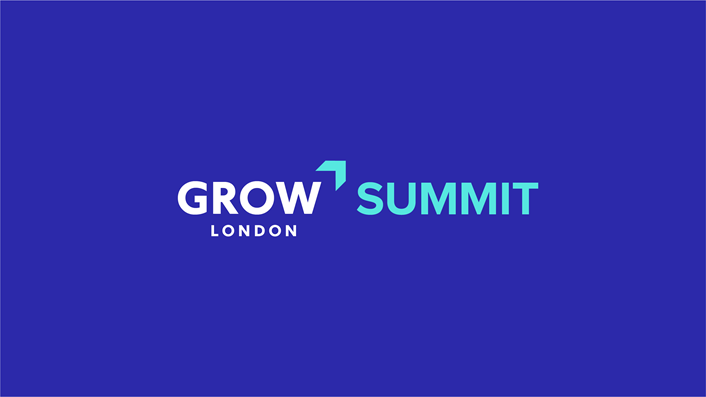 19th October 2023, London, UK: GROW Summit, the leading UK event for supporting scale up growth is launching this year in partnership with Mastercard, Google for Startups, Fidelity Centre for Applied Technology, Wilson Sonsini and Scale Up Institute. GROW will bring together serial entrepreneurs, CEOs, investors, as well as corporate innovators and policy makers to address the biggest challenges and opportunities facing UK scale ups.
Taking place 7th-9th of November in London, GROW carries forward the mission of Silicon Valley Comes to the UK's (SVC2UK) and builds on its 17-year heritage of bridging the global tech ecosystem, supporting thousands of UK Scale-Ups, advocating for diversity and inclusion. Over the years it has also produced high impact spin-out programmes such as Founders4Schools[1], and Grow London Global[2].
The GROW Summit will kick-off exploring successes and lessons learnt on the founder's way to the top from leading entrepreneurs including Justine Roberts, CEO and Founder of Mumsnet. Followed by a retreat day for 120 selected tech scale-ups at the Birch in Selsdon, one of London's largest rewilding projects. The retreat will provide a space for founders to learn, connect, and deep dive into the biggest challenges facing Scale-Ups in the UK, and support their ambitions for the future.
The third and final day will focus on the future, exploring what disruption from emerging technologies will look like for various sectors spanning creative, health, and finance. Panels will feature international figures such as Pete Flint, co-founder and former CEO of Trulia, and Founding Partner at NFX, as well as Sarah Kunst, entrepreneur, and angel investor currently Managing Director at Cleo Capital.
Janet Coyle, Managing Director Business Growth at London & Partners, said: "GROW Summit is a game-changer. It's the UK's most significant Scale-Up event, featuring some of the most relevant and influential voices in the scale-up ecosystem and is poised to ignite innovation and unite tech pioneers. We are scaling some of the best parts of Silicon Valley comes to the UK and introducing a scale up retreat to bring together UK scale ups to share their challenges and ambitions."
Sherry Coutu CBE, serial entrepreneur, investor, co-Founder of SVC2UK, Founders4Schools and Digital Boost, said: "It is wonderful to see the GROW Summit build on the incredible SVC2UK legacy and take on its mantle as the must-attend Scale-Up event in the UK. I look forward to seeing the GROW community continue to catalyse Scale-Up growth and bring together the most exciting voices at the forefront of innovation and technology.
Irene Graham OBE, CEO of the Scale-Up Institute said: "We are delighted to be supporting the first iteration of Grow Summit and its evolution out of SVC2UK as we collectively work on boosting the scale-up ecosystem in the UK. For us, collaboration on support for Scale-Ups is key to ensuring healthy business growth for the UK's most innovative companies as well as shared economic prosperity for all and we look forward to working with Grow London on bringing this to fruition."
Mariama Boumanjal, Google for Startups Black Founders Fund Manager for Europe and Africa said: "We're delighted to be working with London & Partners on this incredible summit which will equip the capital's innovators and entrepreneurs with the tools they need to take their businesses to the next level. We're excited that the Google for Startups Black Founders Fund Recipients will play an active role in sessions designed to help identify the opportunities for the UK's startups, enabling them to reach their full potential."
George Simon, EVP Market Development Head for Europe at Mastercard said: "At Mastercard, we believe in the power of collaboration and putting our heads together to unlock potential and innovate across the industry. As a long-term partner of London & Partners' annual summit, we are looking forward to GROW in its refreshed format as we come together with attendees to discuss, inspire, and innovate."
To find out more about GROW Summit click here.
[1] Founders4Schools – an award-winning charity that connects educators with business leaders to positively impact the employment chances of young people.
[2] Grow London Global – a programme run out of London & Partners supporting Scale-Ups to grow and win international business.
Notes to editors
About London & Partners:
London & Partners is the business growth and destination agency for London. Our mission is to create economic growth that is resilient, sustainable, and inclusive. We are a not- for-profit company and operate as a social enterprise, half funded by the Greater London Authority (GLA) and half from other sources including our portfolio of commercial ventures. For more information, visit: www.londonandpartners.com
About Grow London:
Grow London, part of London & Partners, offers a range of programmes and initiatives to drive business growth in London and internationally. These include Grow London which supports global businesses set up in London, Grow London Global which helps London-based businesses expand into international markets and the Innovation Fellowship programme which works to support and drive corporate innovation.