London is top city to study, according to global university rankings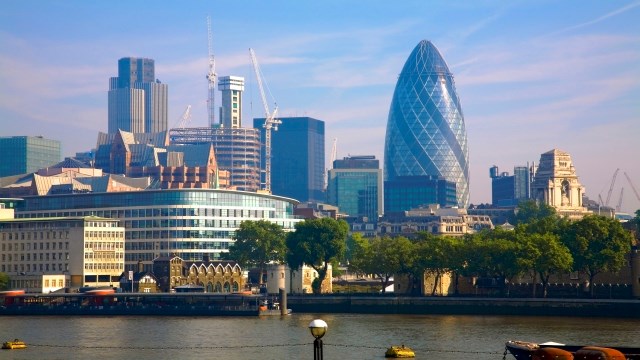 THE World University Rankings reveal that four universities in London are listed in the top 40
Today, the Times Higher Education (THE) World University Rankings revealed that four universities in London are listed in the top 40 – more than any other city in the world.
The UK capital also has five in the top 200, cementing London's reputation as one of the best cities in the world for higher education.
The five London universities in the top 200 are:
• Imperial College London (9)
• University College London (14)
• London School of Economics and Political Science (26)
• King's College London (38)
• Queen Mary University of London (130)
Deputy Mayor for Business, Rajesh Agrawal, said: "This is another fantastic achievement for the world-leading institutions in our city. With more first-class universities and international students than any other city, these rankings clearly demonstrate that London remains open to talent and academic excellence. I look forward to seeing what exciting business, technological, medical and other advances emerge from these centres of innovation and learning."
Overall, the UK has 29 universities in the top 200, and is the most-represented European country in the top 200.
Ellie Bothwell, Editor of THE's Global Rankings said: "The 2019 THE World University Rankings reflect a message we know well: institutions with the keenest international focus - those able to attract and retain the best global talent and partnerships, and welcome international students - progress the swiftest. Universities can't excel in isolation, they're purpose built for collaboration – and it's one of the qualities that has so defined our world-class UK institutions.

"To innovate and compete globally, to build and sustain world-class universities, to truly excel - demands internationalism. London has benefited hugely from welcoming global talent. It's a wonderful city that has always been open to the world for business, and it's crucial it remains so."
Professor Maggie Dallman, Vice President (International) of Imperial College London, the capital's top-ranking university added: "We should all celebrate London's success as a hub for so many top institutions. The capital's great universities are collaborators rather than competitors. It is our internationalism, innovation and impact on society that makes us stand out on the global stage."
Almost 30 per cent of London's 378,840 students come from overseas, contributing £3 billion each year to the UK economy.
Laura Citron, CEO London & Partners, the Mayor's official promotional agency said: "We are delighted that London universities have once again topped the rankings, which confirms London's outstanding global reputation as a fantastic choice for international students.
"London warmly welcomes students from overseas who can immerse themselves in the city's buzzing cultural scene – and with 110,000 students from abroad currently undertaking their studies here, we want to welcome even more international bright young minds to the capital"
For the full THE World University Rankings, go to https://www.timeshighereducation.com/world-university-rankings/2019/world-ranking
For further information on studying in London visit www.studylondon.ac.uk or www.studylondon.cn
London & Partners Media & PR Team
Tel: +44 (0)20 7234 5710
Switch: +44 (0)20 7234 5800
THE media contact:
Jamie Whyte/Courtney Sanford
TimesHigherEducation@brands2life.com
+44 (0)20 7592 1200
Jenny Williams
jenny.williams@timeshighereducation.com
+44 (0)7921 867626
Notes to editors

• Full results are published online at https://www.timeshighereducation.com/world-university-rankings/2019/world-ranking
• You can follow news at @THEworldunirank and @timeshighered and the hashtag #THEUniRankings or via Facebook at http://www.facebook.com/THEworldunirank
• The THE World University Rankings 2019 includes a total 1,258 institutions across 86 countries. The top 1,000 is published in print, but the full listing made available online
• Full 2019 World University Rankings methodology is available here: https://www.timeshighereducation.com/world-university-rankings/methodology-world-university-rankings-2019

About Times Higher Education (THE)
THE is the world's most authoritative source of data, analysis and information on higher education, with five decades' experience dedicated to the field: www.timeshighereducation.com
 
About the THE World University Rankings:
 
THE World University Rankings is the definitive list of the top universities globally:
• The only global university performance table to judge research-intensive universities across each one of their core missions: teaching (the learning environment); research (volume, income and reputation), international outlook (staff, students and research); citations (research influence); industry income (knowledge transfer)
• 13 carefully calibrated performance indicators used to provide the most comprehensive and balanced comparisons - trusted globally by students and their families, academics, university leaders, industry and governments
• Independently audited by professional services firm PricewaterhouseCoopers (PwC): the only global university rankings to be subjected to full, independent scrutiny of this nature
• Methodology based on more than a decade of experience, following more than a year of open consultation across the global higher education community and with the detailed expert input of more than 50 leading HE and data advisers globally
 
• The THE World University Rankings are drawn from THE's database of university performance metrics, with over 150 separate data points on each of the world's leading research universities and two global surveys of senior, published scholars from our annual reputation survey: with more than 20,000 responses adding 250,000 items of data. Care is taken to ensure balance across all disciplines, with a proportionate number of responses from the arts, humanities and social sciences
 
• Research excellence is assessed through the examination of more than 14 million publications (journal articles, article reviews, conference proceedings, books and book chapters) 67.9 million citations, taking full account of the major variations in publication volumes and citation counts across disciplines, with over 330 global subject-level benchmarks
About London & Partners
London & Partners is the Mayor of London's official promotional agency. Its purpose is to support the Mayor's priorities by promoting London internationally, as the best city in the world in which to invest, work, study and visit. We do this by devising creative ways to promote London and to amplify the Mayor's messages, priorities and campaigns to international audiences.  Its mission is to tell London's story brilliantly to an international audience.
We promote London and its world-class universities to overseas prospective students.
London & Partners is a not-for-profit public private partnership, funded by the Mayor of London and our network of commercial partners. For more information, visit
www.londonandpartners.com  
For high res, rights-free images of London, please register at http://photos.london/press/