London is searching for two Chinese students for a once in a lifetime experience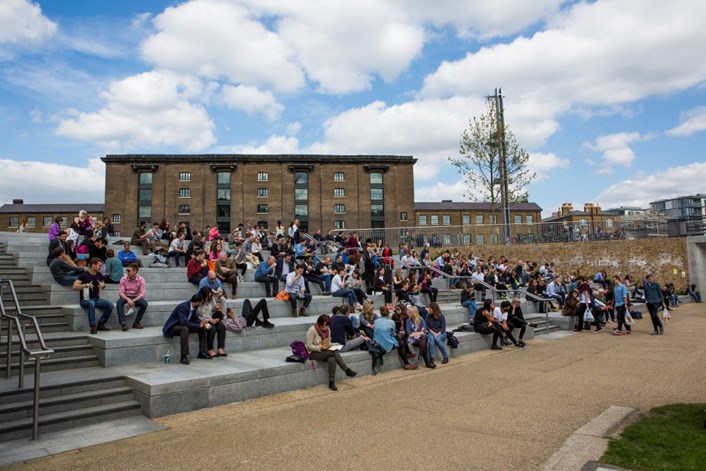 Study London, the Mayor's official university guide has today launched its first ever Summer School competition to encourage more Chinese students to London.
The London Summer Schools campaign, which aims to promote short-term summer courses to Chinese students, will offer two lucky winners a fully-funded educational adventure to London.
The students will embark on an exciting summer course at a leading London university - and will have the chance throughout their stay to explore the British capital and experience life as a Londoner.
The campaign is supported by two leading UK academic institutions which will provide fully-funded summer courses. Imperial College London will be offering a free place for one student on the Revolutions in Biomedicine Summer Programme (1 – 26 July 2019), while University of the Arts London (UAL) will be providing a fully funded place for the other winner on the English Plus City Photography summer course (15 - 26 July 2019). Both students will also receive:

London's Deputy Mayor for Business, Rajesh Agrawal, said: "With a choice of more than 30 summer schools and hundreds of course options, these short-term educational programmes are a fantastic opportunity for Chinese students to get a taste for the capital's vibrant academic and cultural life. It is also an opportunity for London to welcome yet more bright young minds to our city."
Sophie Rutschmann, Faculty of Medicine Academic Lead at Imperial College London said: "The Revolutions in Biomedicine Summer Programme gives a unique insight into the immersive research environment of our world-renowned Faculty of Medicine.
"This is a great opportunity to experience world-class education in the midst of one of the world's great cities, and to start real growth as someone who will contribute to science.
"As an institution Imperial has more than 2,600 Chinese students and is the UK's biggest collaborator with China."
Zoe Chadwick, Business Manager at UAL said; "Our two-week English Plus City Photography course gives students a fantastic opportunity to improve both their English language and their photography skills at a world-renowned art and design university in London.
"UAL highly values our long-standing relationship with our Chinese student body and many UAL graduates are now hailed as top Chinese fashion designers. We are delighted to take part in this opportunity to further celebrate our relationship with China."
China is London's largest student market, and has grown by over 58% since 2011*
London has four universities listed in the World University Rankings top 40, and five universities in the top 200, cementing London's reputation as one of the best cities in the world for higher education.
The competition will be running on www.london.cn/summer and closes on 31st March 2019.
For further information on studying in London visit www.studylondon.cn or www.studylondon.ac.uk
Notes to editors
To enter the competition, students need to enter their details at www.london.cn/summer
The winners will be picked at random in April.
*Calculated from Higher Education Statistics Agency (HESA) data from 2011-2016
About London & Partners
London & Partners is the Mayor of London's official promotional agency. Its purpose is to support the Mayor's priorities by promoting London internationally, as the best city in the world in which to invest, work, study and visit. We do this by devising creative ways to promote London and to amplify the Mayor's messages, priorities and campaigns to international audiences. Its mission is to tell London's story brilliantly to an international audience.
We promote London and its world-class universities to overseas prospective students.
London & Partners is a not-for-profit public private partnership, funded by the Mayor of London and our network of commercial partners. For more information, visit
For high res, rights-free images of London, please register at http://photos.london/press/
About Imperial College London and Revolutions in Biomedicine Summer School
Imperial College London is one of the world's leading universities. The College's 17,000 students and 8,000 staff are expanding the frontiers of knowledge in science, medicine, engineering and business, and translating their discoveries into benefits for our society.
Imperial is the UK's most international university, according to Times Higher Education, with academic ties to more than 150 countries. Reuters named the College as the UK's most innovative university because of its exceptional entrepreneurial culture and ties to industry.
Our Revolutions in Biomedicine Summer School encompasses a wide range of biomedicine subjects and is delivered at undergraduate level.  We welcome applications from undergraduate, recently graduated and postgraduate students. We are unable to accept applications from students who are under 18 years old or have not started an undergraduate degree. 
You will not be expected to have prior knowledge of the Summer School topics covered. Our aim is to expand your academic horizons by offering you the opportunity to engage with topics that you may not have had the chance to encounter before. 
About UAL and English Plus City Photography course
University of the Arts London offers an extensive range of courses in art, design, fashion, communication and performing arts. Our graduates go on to work in and shape the creative industries worldwide. UAL is ranked sixth in the world for Art and Design in the 2018 QS World University Rankings®.
The University has a world-class reputation and is made up of 6 equally renowned Colleges: Camberwell College of Arts, Central Saint Martins, Chelsea College of Arts, London College of Communication, London College of Fashion and Wimbledon College of Arts. www.arts.ac.uk/
Study photography skills along with English, and learn how to capture city life on camera. This course will take you out and about all over London with your camera. You will be taught the history and context for street photography as well as technical tips and tricks. By the end of the course you will know what makes some photos so exceptional. This course will include:
15 hours of General English tuition per week
15 hours of City Photography per week
Candid images using hidden or unobtrusive cameras
Abstract images - images from the environment, its surfaces, textures and colours
Photo essays and portrait techniques, taking pictures of people to tell a story
Adjusting pictures in Photoshop such as retouching and creating a distinctive style
Editing and presenting images efficiently and effectively to present your work.
Details
Regular tutorials and reviews
Free Wi-Fi access across all UAL sites
Independent study facilities
Insurance
Certificate of attendance from the Language Centre and London College of Communication.