London is open for international tech talent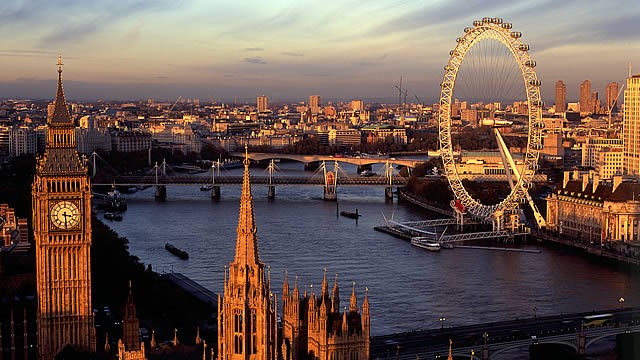 LinkedIn analysis shows that London is the number one city for both European and global tech talent moving abroad for work
London continues to be a major draw for international technology workers, according to data compiled by LinkedIn and Stack Overflow for London & Partners, the Mayor of London's promotional agency, with the UK Capital remaining the top choice for both European and global tech professionals looking to live and work outside of their own country.
Analysis of LinkedIn's members based in the EU revealed that London was the number one city for European tech talent moving for work, with London welcoming more EU tech workers than any other European city last year. London's thriving tech sector and cultural vibrancy has also helped to attract tech workers from countries outside of Europe, with the data showing that London was the most attractive European tech hub for international tech talent from outside of the EU in 20171.
Table showing the top European city destinations for tech migrants from those that migrated in the period from January 2017 – December 2017
| | | |
| --- | --- | --- |
| Rank | Top European city destinations (intra-European Migrants) | Top European City destinations (non-European migrants to the EU) |
| 1 | London | London |
| 2 | Berlin | Paris |
| 3 | Amsterdam | Amsterdam |
| 4 | Barcelona | Berlin |
| 5 | Paris | Madrid |
Source: LinkedIn 2018
Separate research by Stack Overflow, the world's largest developer community, shows that London is home to more software developers than any other European city, with over 250,000 workers across the capital2. Based on fresh analysis of Stack Overflow's 50 million monthly users, London is the top European hub for professional developers, followed by Paris, Madrid and Berlin.
The Mayor of London, Sadiq Khan, said: "London is the tech capital of Europe and home to some of the best tech and creative minds from across the world. Global tech companies such as Amazon, Apple, Facebook and Google continue to invest in London because of our city's diverse international tech workforce, and our start-up ecosystem is vibrant and innovative.
That's why it's vital that London's tech businesses continue to have unrestricted access to the best tech talent from Europe and the rest of the world. The best way to do this is for London and the UK to remain part of the Single Market and Customs Union, and I will continue to lobby the Government on this in order to protect our status as a global tech hub, while also investing in homegrown talent to ensure that young Londoners share in the benefits of digital growth."
Joshua Graff, Head of LinkedIn UK added: "Since the Brexit result we've regularly analysed our data to help companies understand how it may impact their business as it relates to talent. It's clear that within the technology sector, London remains an incredibly attractive place for people to further their careers, develop new skills and find employment. We continue to encourage businesses to speak-up about why it's so important for companies to continue being able to seamlessly access skilled professionals from around the world. It's this diversity that helps British businesses thrive."
Natalia Radcliffe-Brine, Regional Director at Stack Overflow added: "London remains a leading destination for global developer talent to build their careers. Our data shows that London's developer community is by far the largest of any European city, offering a major attraction to global enterprises and the innovative startups pioneering cutting-edge technologies."
London's world-class tech talent pool is attracting long-term investment from some of the world's largest technology companies. Facebook recently announced it will create an extra 800 jobs for its new London office this year, citing the city's 'flourishing entrepreneurial ecosystem' and 'international reputation for engineering excellence'. Online music streaming service, Spotify also announced it will expand its R&D operation in London and double its developer headcount, pointing to London's 'vibrant start-up community' and 'wealth of great tech talent' as reasons to invest.
Last year, Amazon revealed plans to increase its R&D staff in London from 450 to 900 tech roles as it opened its new UK headquarters in Shoreditch. This was followed by the news that Google has started work on its new London Headquarters, set to house up to 7,000 employees. Meanwhile, Apple will also open a new London headquarters in 2021 for its 1,400 London based staff.
The global appeal of London's tech hub was further boosted by the news that 2017 was a record year for venture capital investment into the city's tech businesses, with London tech companies receiving £2.45 billion of the total £2.99 billion invested in tech companies across the UK. According to London & Partners data, global investors also put more VC money into London than any other European tech hub3.
London & Partners PR Team
020 7234 5710
Notes to editors
1 LinkedIn UK data. 2018
2 Stack Overflow data. January 2018
3 London & Partners data sourced from PitchBook database. 2018
LinkedIn Data
Methodology
We took all LinkedIn members in Europe who stated they were working in tech industries on the 1st January 2017 and looked at where they were on the 1st December 2017, in terms of industry, company size and location.
The data is based on the following assumptions:
We assume that those members who indicate a change in their location on their profile from one European country to another are a migrant.
We assume that where a member indicates that they work for a company that classifies itself as tech that they are then a tech worker.
We assume that where a member lists a skill on their profile, that they have that particular skill.
Stack Overflow data
Table showing the number of professional software developers across major European cities – based on Stack Overflow data
| | |
| --- | --- |
| City | Developer population |
| London | |
| Paris | 158,354 |
| Madrid | |
| Berlin | 85,469 |
| Frankfurt | 80,916 |
| Warsaw | 78,787 |
| Amsterdam | 77,132 |
| Munich | |
| Barcelona | 55,306 |
| Zurich | 48,860 |
Source: Stack Overflow January 2018
Methodology
More than 50 million professional and aspiring programmers visit Stack Overflow each month to help solve coding problems, develop new skills, and find job opportunities. Stack Overflow developer populations are estimates of the number of professional developers in each specified arear. They are identified by our proprietary machine learning platform, that analyses site traffic and behaviour over time to identify users who are likely to be capable of filling the role of professional developer.
About London & Partners
London & Partners is the Mayor of London's official promotional agency. Our purpose is to support the Mayor's priorities by promoting London internationally, as the best city in the world in which to invest, work, study and visit. We do this by devising creative ways to promote London and to amplify the Mayor's messages, priorities and campaigns to international audiences. Our mission is to tell London's story brilliantly to an international audience.  
London & Partners is a not-for-profit public private partnership, funded by the Mayor of London and our network of commercial partners. For more information, visit www.londonandpartners.com    
For high res, rights-free images of London, please register at http://photos.london/press/