London improves business collaborations with Munich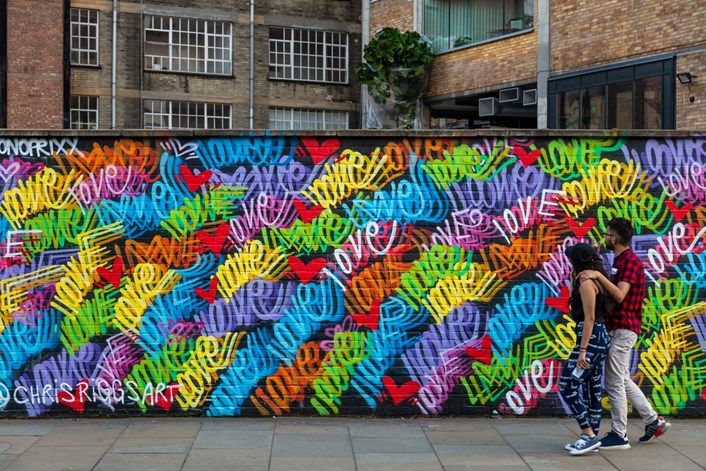 London has stepped up its efforts to promote trade and investment links with the Bavaria region with the news that it will open its first office in Munich to help companies do business across both regions.
The staff based at the new London hub in Munich will provide support for Bavarian companies looking to setup or expand in the UK capital, as well as helping London firms looking to export and do business across Germany.
The new office will be the second German outpost for the Mayor of London's official promotional and economic development agency, London & Partners. In March 2019, London's Deputy Mayor for Business, Rajesh Agrawal, formally opened London & Partners' first German office in Berlin, alongside Senator Ramona Pop.
The announcement coincided with the news that the cities of London and Berlin have signed a city-to-city partnership agreement which will see two of Europe's largest start-up hubs collaborate on helping scale-ups across both cities, sharing best practices and jointly promoting the growth of Europe's tech sector.
Munich and London share strong business ties, with latest data from London & Partners showing that Bavaria is the largest German region for foreign investment into the UK capital. Over the past 10 years, businesses from Bavaria have created over 2,000 jobs for London, with major investments from companies such as Siemens, Adidas and Allianz1.
Education is another important area for collaboration, with Munich and London boasting some of Europe's top educational institutions. In October last year, Imperial College London and the Technical University of Munich announced a new strategic partnership in education, research and innovation.
Tourism and business links between the cities were also further boosted with the recent news that British Airways has launched a new flight route between London's City Airport and Munich. The route has increased the total number of weekly British Airways return flights from Germany to the UK to 84.
Germany is an important market for trade and investment with London and the UK. It is the fourth largest source of foreign investment into London, with German businesses creating over 4,700 jobs in the city over the past five years2. Some of the largest German companies to invest in London over that time period include Bosch, Deutsche Bank and Lidl.
Matthias Frank, Munich office Lead for London & Partners said: "London and Munich share mutual strengths in technology, innovation and world class talent. Companies from both cities are leading in the development of cutting-edge technologies, especially in areas such as Artificial Intelligence, Advanced Manufacturing and the Internet of Things. We see lots of opportunities for collaborations between our two great cities and our new office in Munich will open more doors for businesses from both regions."
Dr. Peter Hellich, Partner at the Munich office of the international law firm Taylor Wessing: "As a German-English law firm with global offices and a leading international position in advising tech companies, we greatly welcome the expansion of London & Partners' commitment to Munich. London, Berlin and the Greater Munich region are forming the strongest triangle for the emerging and growing start-up scene in Europe. The mix of outstanding infrastructures, global players and innovation attracts and offers unique opportunities. In times of political uncertainty, this commitment is a strong sign of economic cooperation across Europe which can and must balance the weaknesses in political relations."
London & Partners now currently has international offices in a number of major global cities including New York, Los Angeles, Toronto, San Francisco, Chicago, Mumbai, Bangalore, Beijing, Shenzhen, Shanghai, Berlin and Paris.
Are you a Munich business interested in setting up or expanding in London? Please contact Matthias Frank at: mfrank@londonandpartners.com or +49 (0)179 3482 188
Notes to editors
Data sourced from: fDi Markets, from the Financial Times Ltd, March 2019. Based on analysis of FDI projects from Bavaria to London since Jan 2008.
Data sourced from: fDi Markets, from the Financial Times Ltd, Oct 2018. Based on analysis of FDI projects from Germany to London since Jan 2013.
About London & Partners
London & Partners is the Mayor of London's official promotional agency. Its purpose is to support the Mayor's priorities by promoting London internationally, as the best city in the world in which to invest, work, study and visit. We do this by devising creative ways to promote London and to amplify the Mayor's messages, priorities and campaigns to international audiences. Its mission is to tell London's story brilliantly to an international audience.
London & Partners is a not-for-profit public private partnership, funded by the Mayor of London and our network of commercial partners. For more information, visit: www.londonandpartners.com