London helps drive global demand for digital shopping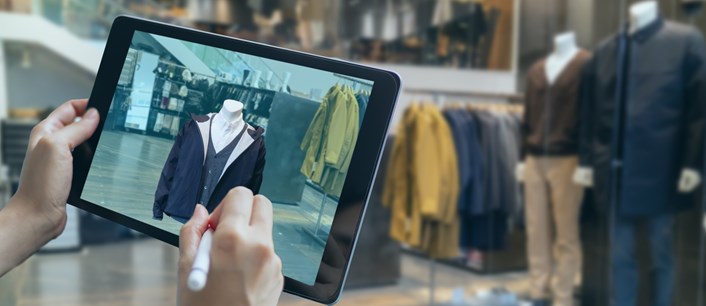 2021 was a record year for investment into London digital shopping companies – with UK capital ranking fourth globally
UK consumers show biggest appetite for online shopping – according to separate research from Klarna
Global venture capital investment into digital shopping doubles following pandemic
London is well placed to take advantage of a global boom in digital shopping, with new data from London & Partners and Dealroom.co showing that the UK capital saw record levels of venture capital investment in 2021 and was the fourth largest hub globally for investment into the sector. Global venture capital investment into digital shopping more than doubled in 2021 following a significant consumer shift to ecommerce platforms during the pandemic, with a total of $140bn raised last year, up from $68bn in 2020.
Record year for UK digital shopping investment and unicorns
With an increasing demand for online purchases during a series of lockdowns in the pandemic, global investors showed a strong appetite for the UK's digital shopping companies, with British firms raising an unprecedented $7bn in 2021, over double the total amount raised in 2020 ($3bn). The UK was the top ranked European country for venture capital investment into digital shopping in 2021, and fourth globally behind China, India and the United States.
London was a driving force behind UK investment growth, with a record $5bn raised by digital shopping companies based in the capital in 2021. London also ranked fourth on the global stage, behind San Francisco, New York and Bengaluru. Notable investment rounds into London-based digital shopping companies in 2021 included: $180m series H funding round for online food delivery service, Deliveroo; $150m raised by online used car marketplace, Carzam and $55m raised by online dog-food delivery service, Butternut Box.
The research also revealed that London is a prime location for digital shopping companies looking to rapidly scale their business, with the UK capital housing more digital shopping unicorns (21) than any other European city and fourth globally behind Beijing (36), New York (39) and San Francisco (51). Household names in London's unicorn club include online fashion retailer ASOS, online travel leisure retailer, Lastminute.com and fashion marketplace app, Depop.
London's digital shopping sector is showing no signs of slowing in 2022, with the overall enterprise value of London firms soaring from $89bn in 2020 to $119bn in just a year. According to predictions from Dealroom.co, the number of future digital shopping unicorns in London is set to expand to 24 in 2022.
Laura Citron, CEO at London & Partners said: "This data shows that London is leading the way on the evolution of retail. London is a brilliant place to grow a digital shopping business – with some of the world's most digitally savvy customers and record levels of growth capital. It is also home to the next generation of physical retail, with both traditional and digital-first brands investing in experiences to delight shoppers. The West End is set for a speedy recovery, with turnover hitting £10bn within two years."
Simon Leesley, Managing Director UK, Stitch Fix, a US online styling service added: "We chose London as our first international HQ because of the UK's dynamic, fast-moving retail market - home to high street icons, some of the most exciting up and coming fashion brands and a wealth of industry-leading talent. It's a privilege to play a part in this innovative retail landscape."
Julia Hawkins, partner at venture capital firm, LocalGlobe added: "London has always been a city with a distinct creative style that comes from the grassroots and the street. The huge growth in e-commerce has pushed many consumers into communities where they can find their tribe. Combining London's creative flair with e-commerce and embedded fintech can create new opportunities for startups in London that the rest of the world will look to."
Consumer demand for digital shopping also increases
Supporting data from Klarna, a leading global retail bank, payments, and shopping service, confirmed that global consumer behaviour is in line with rising levels of investment in the sector, with its new study finding UK consumers to be the most digitally savvy across the globe. UK consumers are found to be more open to shopping online, with almost half (48%) surveyed making online purchases at least once a week. This was higher than any other country globally, with the US (43%), Australia (38%) and Germany (40%) the other markets making up the top 5.
The global opportunity to tap into an increasing consumer demand for online shopping services is only expected to grow, with the study finding over half (57%) of consumers in the UK stating they expect to spend more online in the future, up from 50% in Q2 2021. While the global consensus is a strong preference for using a computer to shop, when compared to the US, UK consumers said they prefer using a tablet, whereas US consumers tend to prefer using a mobile phone more than those in the UK.
"UK consumers are known for being quick to embrace new technology and the level of e-commerce innovation in London and the wider UK clearly reflects that. Now more than ever Brits are looking for shopping and payment options that enable them to make purchases in a safe, seamless and flexible way both in store and online. That's why digital shopping and payment companies, such as Klarna, experienced such strong growth. In 2021 alone we doubled our headcount in the UK as we seek to play an increasingly important role in supporting the country's retail sector," comments Alex Marsh, Head of Klarna UK.
Notes to editors
Notes to editors
Dealroom.co research
All figures relating to investment into digital shopping companies, are based on Dealroom's definition of online marketplaces. For more details on what is included in this definition, please see a summary provided by Dealroom here
All investment data was provided to London & Partners by Dealroom as of 15th February 2022
Klarna research
Consumer trends data included in the press release was provided to London & Partners by Klarna
The data is taken from Klarna's quarterly 'Klarna Pulse Survey'. This is based on a sample size of approximately 18,000 people globally.
Table showing VC investment into digital shopping by region (2016-2021)
| | | | | | | |
| --- | --- | --- | --- | --- | --- | --- |
| | 2016 | 2017 | 2018 | 2019 | 2020 | 2021 |
| Global | $48B | $69B | $80B | $71B | $68B | $140B |
| Europe | $4B | $7B | $7B | $12B | $10B | $27B |
Source: Dealroom.co, February 2022
Table showing the top 10 countries globally for VC investment in digital shopping (2016-2021)
| | | | | | | |
| --- | --- | --- | --- | --- | --- | --- |
| | 2016 | 2017 | 2018 | 2019 | 2020 | 2021 |
| United States | $12B | $16B | $25B | $23B | $23B | $51B |
| India | $3B | $8B | $7B | $7B | $8B | $22B |
| China | $22B | $30B | $27B | $17B | $17B | $14B |
| United Kingdom | $1B | $2B | $2B | $3B | $3B | $7B |
| Germany | $1B | $2B | $2B | $3B | $2B | $5B |
| France | $1B | $1B | $1B | $1B | $1B | $4B |
| South Korea | $0B | $1B | $3B | $1B | $1B | $4B |
| Indonesia | $0B | $2B | $1B | $1B | $1B | $4B |
| Hong Kong-China | $0B | $0B | $0B | $1B | $1B | $3B |
| Brazil | $0B | $0B | $1B | $1B | $1B | $3B |
Source: Dealroom.co, February 2022
Table showing the top 10 cities globally for VC investment in digital shopping (2016-2021)
| | | | | | | |
| --- | --- | --- | --- | --- | --- | --- |
| | 2016 | 2017 | 2018 | 2019 | 2020 | 2021 |
| Bengaluru | $1B | $5B | $3B | $3B | $5B | $14B |
| New York City | $2B | $4B | $3B | $5B | $4B | $11B |
| San Francisco | $6B | $6B | $10B | $9B | $6B | $9B |
| London | $1B | $2B | $1B | $2B | $3B | $5B |
| Berlin | $1B | $1B | $2B | $2B | $2B | $4B |
| Philadelphia | $0B | $0B | $0B | $1B | $0B | $4B |
| Gurugram | $1B | $1B | $2B | $2B | $3B | $4B |
| Jakarta | $0B | $2B | $1B | $1B | $1B | $3B |
| Menlo Park | $0B | $0B | $0B | $0B | $1B | $3B |
| Mumbai | $0B | $0B | $0B | $1B | $0B | $3B |
Source: Dealroom.co, February 2022
Table showing the top 10 cities globally for digital shopping unicorns (2016-2021)
| | | | | | | |
| --- | --- | --- | --- | --- | --- | --- |
| | 2016 | 2017 | 2018 | 2019 | 2020 | 2021 |
| San Francisco | 16 | 18 | 22 | 29 | 37 | 51 |
| New York City | 7 | 9 | 10 | 19 | 27 | 39 |
| Beijing | 21 | 26 | 30 | 32 | 34 | 36 |
| London | 9 | 11 | 12 | 14 | 18 | 21 |
| Shanghai | 11 | 13 | 17 | 20 | 21 | 21 |
| Bengaluru | 3 | 3 | 6 | 6 | 7 | 19 |
| Berlin | 4 | 5 | 7 | 9 | 10 | 17 |
| Gurugram | 3 | 3 | 5 | 7 | 8 | 13 |
| Seoul | 2 | 4 | 6 | 7 | 7 | 10 |
| Singapore | 2 | 2 | 2 | 4 | 5 | 9 |
Source: Dealroom.co, February 2022