London crowned world's best student city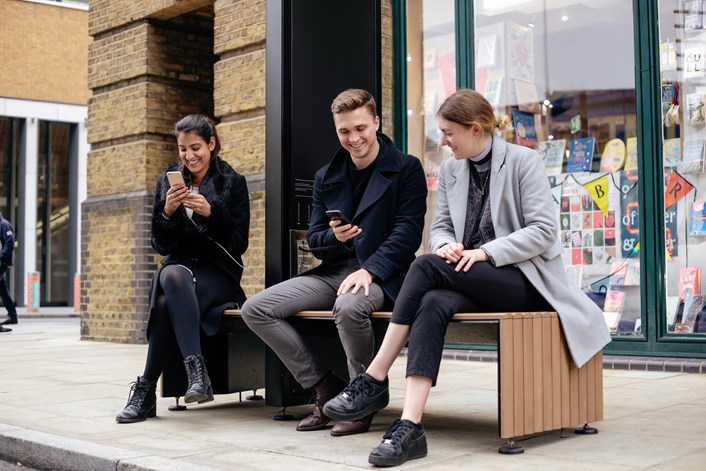 London has been named as the world's best city for students, according to the latest rankings released today.
The QS Best Student Cities Ranking, by global education consultancy QS Quacquarelli Symonds, sees London beat international cities Tokyo (2nd) and Melbourne (3rd) to first place for the second consecutive year. Other British cities featuring among the top 30 are Edinburgh (15th) and Manchester (29th).
The rankings highlight each city's performance across six categories1, with London's high number of top universities, excellent employment opportunities and diversity of its student body as standout factors cementing the capital's number one position - as well as the positive feedback provided by London's students.
The Mayor of London, Sadiq Khan, said: "The fact that London has again been ranked the best city in the world in which to be a student is fantastic news – and is no surprise given that London is home to world-leading higher education institutions and a vibrant cultural life. This is further evidence that London is open to students and talent from around the world."
Lalage Clay, Director, Education and Talent at London & Partners, the Mayor of London's official promotional agency and home of Study London said: "These are truly fantastic results for London, confirming its outstanding reputation as the best student city in the world for the second consecutive year. We are extremely proud of London's many world-class universities, our talented and diverse student body and of the incredible experiences students have in our city.
We look forward to welcoming even more international bright minds to the capital to soak up the city's culture and to take advantage of the many opportunities it offers."
QS Best Student Cities Ranking 2020: Global Top 10
| | | | |
| --- | --- | --- | --- |
| Rank 2020 | Rank 2018 | City | Location |
| 1 | 1 | London | United Kingdom |
| 2 | 2 | Tokyo | Japan |
| 3 | 3 | Melbourne | Australia |
| 4 | 6 | Munich | Germany |
| 5 | 7 | Berlin | Germany |
| 6 | 4 | Montreal | Canada |
| 7 | 5 | Paris | France |
| 8 | 8 | Zurich | Switzerland |
| 9 | 9 | Sydney | Australia |
| 10 | 10 | Seoul | South Korea |
© QS Quacquarelli Symonds 2004-2019 www.TopUniversities.com/. All rights reserved.
London has two universities listed in the World University Rankings top 10, and four universities in the top 50, reinforcing London's reputation as one of the best cities in the world for higher education.
For further information on studying in London visit www.studylondon.ac.uk
Notes to editors
QS University Rankings
QS Quacquarelli Symonds have been compiling university rankings since 2004, when they published their inaugural QS World University Rankings. Since then, QS's rankings have grown to be the world's most popular source of comparative data about university performance. Their Subject rankings tables were visited over 37 million times in 2018, and their overall rankings tables over 73 million times.
The project has expanded to include: 5 regional rankings, the QS Best Student Cities ranking, rankings by Subject Area, the QS Higher Education System Strength Ranking, and, most recently, the QS Graduate Employability Ranking. QS's research is featured by media outlets across the world, with over 50,000 media clippings related to QS published in 2018.
Method
1QS use six metric groups to compile the rankings:
Rankings:how many top-ranked universities are present in a city? This metric group is compiled using performance data from the latest QS World University Rankings;
Student Mix: what proportion of a city's population is made up of students? How diverse is that student population? The latter question accounts for the ratio of domestic to international students in a city. The indicator group also accounts for the levels of tolerance and inclusion in a city, designed to reward cities that have created a welcoming environment for prospective foreign or minority students;
Desirability: will students enjoy a high quality of life here? Do students desire to study in this city? This metric group incorporates a range of quality-of-life indicators including corruption, pollution, and independent data like a city's rank in the Economist Intelligence Unit's Liveability Index.QS also use survey data from TopUniversities.com, where prospective international students are asked to name the cities in which they would most like to study;
Employer Activity: will a chosen city provide job opportunities after graduation? Do employers hire from the city's universities at high or low rates, relative to cities across the world?
Affordability: can students afford to study here? This indicator accounts for both a range of widely-used cost-of-living indicators including the Big Mac and iPad indexes, and tuition fee costs at a city's universities;
Student Voice: perhaps most importantly: what do students studying in this city think of it? Accounts for over 87,000 responses to QS's student surveys.
To see the full rankings please visit www.TopUniversities.com
For more information please contact the London & Partners Communications Team on press@londonandpartners.com / +44 (0)207 234 5710