London-based female founders join Silicon Valley trade mission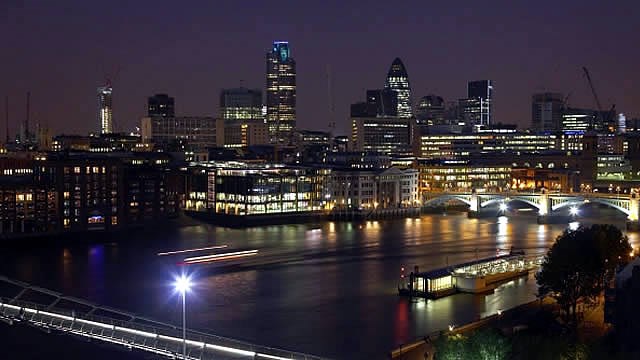 London-based female founders join Silicon Valley trade mission
Fifteen of London's fastest-growing female-led tech companies will head to Silicon Valley next month as part of an international trade mission organised by Silicon Valley Comes to the UK ('SVC2UK') and the Mayor's International Business Programme – both run out of London & Partners, the Mayor of London's official promotional agency.
The fifteen female entrepreneurs, who are leading businesses that are growing at an average of 115 per cent annually, will travel to the Valley on June 19 in a bid to learn from US founders about scaling businesses globally, drum up investment, develop new networks and identify new customers in the Bay area.
Women-led companies are growing rapidly in the UK. According to research produced by Founders4Schools, businesses led by women added over £3billion to the UK's economy in the last 12 months.[1] The research also found that there are 871 companies in the UK, with a turnover of up to £250millon, which are led by women and are growing at a median rate of 28 per cent annually.
The three-day trade mission, which will be led by Rajesh Agrawal, Chairman of London & Partners, Sherry Coutu CBE, co-Founder and Chair of SVC2UK, and Janet Coyle, Principal Advisor on Growth at London & Partners, will offer female founders the chance to connect with senior-level tech executives and meet with potential clients, investors and partners.
Leading high-growth tech companies travelling on the trade mission include property tech platform Settled which removes the need for an estate agent when selling a home, free app OLIO which connects users with their neighbours to share surplus food and tackle waste, and online network Raremark, designed to connect families affected by rare disease.
Gemma Young, CEO and Founder of Settled, said: "In strengthening connections between London and Silicon Valley, our opportunities become more and more global. We're excited to be part of that mission; to continue to be a part of London's wonderful tech hub and most of all; to be a part of the next generation of global businesses created in London."
The companies will be joined on the trade mission by Rajesh Agrawal, Chairman of London & Partners, who will be banging the drum for London as a leading destination for foreign investment and as Europe's fastest-growing tech hub.
Rajesh Agrawal, Chairman of London & Partners, said: "London is one of the world's most successful tech ecosystems, and shares many strengths with Silicon Valley: Creativity, innovation, entrepreneurship. These female tech pioneers personify these qualities. I look forward to helping them maximise their investment and networking opportunities in North America, contributing to London's economic prosperity."
This is the third time that SVC2UK has led a female founders trade mission to Silicon Valley. Last year, entrepreneurs met with Sheryl Sandberg, Chief Operating Officer of Facebook and author of 'Lean In: Women, Work, and the Will to Lead'.
Emily Forbes, Founder of Seenit, said: "The trade mission was inspiring, motivating and empowering. Not only because of the companies and entrepreneurs we met, but also because of the incredible women I got to travel with as part of the delegation."
Launched in 2006 by Sherry Coutu, Ellen Levy and Reid Hoffman, SVC2UK is a not-for-profit programme run by London & Partners to promote stronger networks and entrepreneurship between Silicon Valley and the UK.
Janet Coyle, Principal Adviser on Growth and MD SVC2UK at London & Partners, said: "The female founders travelling with us represent some of London's most exciting tech companies and demonstrate the diversity of the capital's tech sector. This unique experience will showcase the best of London's tech talent on a global stage, while providing companies with the partnerships and the support needed to scale up. I look forward to seeing what this network of female entrepreneurs will achieve in the years to come, and I hope this visit helps them along the way."
[1] 'Women are 'driving force' of UK economy' publication, Founders4Schools, March 2017. Full report available here.
Lora Jones, Senior Press Officer
Tel: 020 7234 5730 / 07825 507 051
lora.jones@londonandpartners.com
London & Partners Media & PR Team
Tel: +44 (0)20 7234 5710
Switch: +44 (0)20 7234 5800
press@londonandpartners.com
Twitter: @London_PR
Notes to editors
Notes to Editors:
 Full list of companies attending the trade mission:
Azoomee
Baby2Body
Century Tech
Eporta
Luxtripper
Mr & Mrs Smith Hotels
Mrs Wordsmith
Mush
Nurole
Olio
Opportunity Network
Outcomes Based Healthcare
Pivigo
Raremark
Settled
About London & Partners
London & Partners is the Mayor of London's official promotional agency. Our purpose is to support the Mayor's priorities by promoting London internationally, as the best city in the world in which to invest, work, study and visit. We do this by devising creative ways to promote London and to amplify the Mayor's messages, priorities and campaigns to international audiences. Our mission is to tell London's story brilliantly to an international audience. 
London & Partners is a not-for-profit public private partnership, funded by the Mayor of London and our network of commercial partners. For more information, visit www.londonandpartners.com     
For high res, rights-free images of London, please register at http://photos.london/press/
About SVC2UK
Silicon Valley comes to the UK (SVC2UK) is a not-for-profit volunteer-led invitation-only series of events that bring together early stage investors, successful serial entrepreneurs, students and alumni with leading serial entrepreneurs and investors to discuss and debate how and why they have come to create and fund today's most disruptive technologies that aim to change our world.
It was founded eight years ago by Ellen Levy (Investor, Advisor and tech company exec) and co-Chairmen Reid Hoffman (Founder of LinkedIn) and Sherry Coutu CBE (Serial Entrepreneur and Angel Investor) to support the ecosystem for entrepreneurs in the UK. It is now run out of London & Partners.
About Mayor's International Business Programme
The Mayor's International Business Programme, is a programme part funded by the European Regional Development Fund (ERDF), that aims to support high-growth companies in the life sciences, technology and urban sectors to increase their export success across a range of key markets in Europe, Asia and North America.
The three year programme, led by London & Partners, the Mayor's official promotional agency, in partnership with KPMG, PA Consulting, BDO, Benoy and London Chamber of Commerce and Industry.
About Founders4Schools
Founders4Schools' mission is to improve the life chances of students by giving them access to inspiring business leaders in their community who help them discover the skills and pathways that will be relevant when they leave education. It is a free nationwide service that enables teachers to connect with leaders of successful, growing businesses to invite them to visit their schools and inspire their students.