London and China tech ecosystems unite in new partnership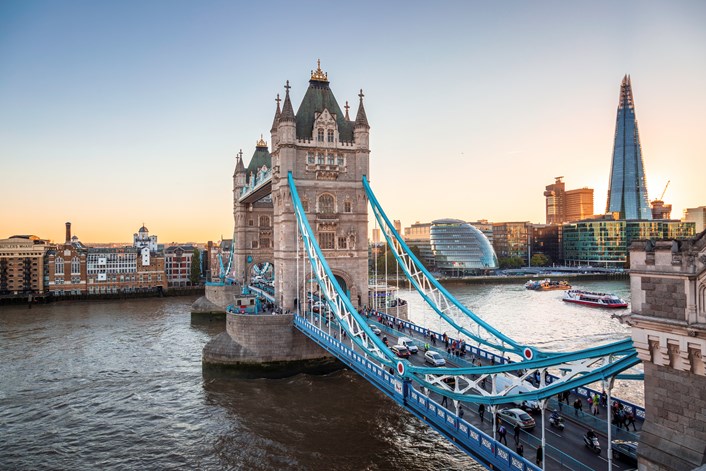 London & Partners and TechNode announce new content partnership to bridge London and China's tech ecosystems
China's leading technology media outlet TechNode is actively focusing on London in a new partnership with London & Partners, London's international trade, investment and promotion agency.
The new collaboration will provide a bridge between London and China's tech ecosystems, highlighting opportunities for collaboration and building a wider understanding of the strengths of London as Europe's largest tech hub.
The bilingual English and Chinese media network will be sharing London's trending tech stories and insights to their wide-reaching audience, as well as co-hosting joint events and creating bespoke content with London & Partners.
Founded in 2007, TechNode play an integral part in the tech and startup community both inside and outside China, with a vast network of global innovation and entrepreneurship. The strategic partnership will shine a spotlight on the innovation happening in both London and China, helping Chinese and London companies gain a deeper understanding of the tech ecosystems.
With China being London's second largest source market for foreign direct investment, the new collaboration will also prove fruitful for Chinese companies considering expansion into the London market. Through building stronger connections between London and China's tech hubs and providing introductions to London & Partners, Chinese companies can easily access London & Partners free service to help international companies navigate the setting up process in the UK capital.
The new partnership kicked-off with a 'Smart Mobility Trends' webinar event last week, as part of this year's virtual London Tech Week. "Driving Forward: Trends in Intelligent Mobility in China and Britain" ignited the conversation between China and the UK in intelligent mobility and discussed possible collaboration opportunities between the two markets.
Bingbing Zhao, Chief Representative, Greater China at London & Partners, said: "London and China are fast growing innovation hubs with increasing collaboration opportunities. London is Europe's largest tech hub, home to game-changing companies who can access growth capital, policy makers, infrastructure, world-class universities and talent all in one city. Our new partnership with TechNode is an exciting opportunity to shine a spotlight on the innovation and tech advancements happening in both China and London and to provide a bridge between the two startup ecosystems."
Dr. Gang Lu, Founder of TechNode, said: "The past few years have witnessed a soaring development in China's technological sectors. Meanwhile, there are increasing business collaborations between Chinese technology enterprises and the global market. Britain always has world-leading enterprises and technological advantages in many scientific and technological fields such as health care, artificial intelligence, creative technology, and financial technology. Therefore, we are endeavouring to connect the Chinese and London tech ecosystems via our strategic collaboration with London & Partners. We aim to explore and create more business opportunities for deep cooperation between the two regions' scientific and technological innovation enterprises."