London and China "netizens" unite in ground-breaking collaboration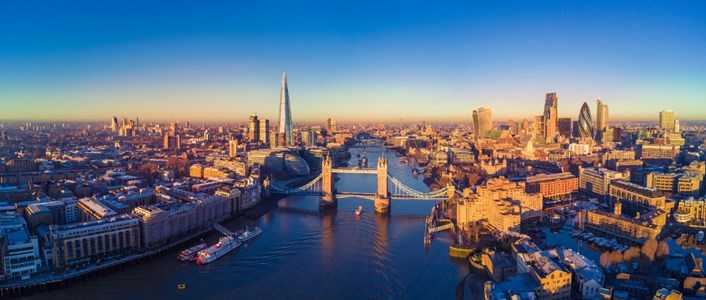 Sina Weibo sets its sights on UK capital in a bid to promote the city's story to its many users
China's biggest social media network has turned its attention to London in a bid to disseminate and promote the city's story to its 465 million active monthly users.
Sina Weibo has signed a ground-breaking MOU with London & Partners, the Mayor of London's official promotional agency to show its commitment to working with the UK capital.
The two-way collaboration will not only help London businesses, agencies and universities have a stronger presence in China, but also increase Sina Weibo's presence in London.
A team from Sina Weibo touched down in London last month to meet with key London stakeholders as the first steps in the collaboration.
A roundtable was held with multiple key tourism partners including the British Museum, V&A, Edwardian Hotels, Heart of London Business Alliance and more to discuss how to make best use of the platform to promote attractions and hotels to China which is the fastest growing tourism market for London.
As China is also the biggest international student market for London, Sina Weibo also had a constructive networking session with some of the city's biggest institutions including LSE, Imperial College and UCL to discover how Chinese students and alumni could help develop London's social media profile.
Laura Citron, CEO of London and Partners said:
"London and China share strengths in innovation, talent and culture and we are hugely excited about our collaboration with Sina Weibo. The possibilities truly are endless and we are looking forward to working with the team on some interesting new ideas and projects together"
Jennie SO, GM International, SINA Corp & Weibo Corp:
"We were excited to have our #MeetUpWithLondon# last month, which is the result of a strong collaboration between London & Partners and Sina to deepen our relationships and improve collaboration in many areas such as tourism, culture, education and business. We notably developed a series of workshops to help partners across London to get a better understanding of the platform. We are full of expectations for the future."
Linda Plant, Director of Marketing at Edwardian Group said:
"The strategic discussion with the Sina Weibo delegation provided an in-depth view of the marketing and social media ecosystem in China. As international arrivals from China continue to grow, we are excited for future collaborations with Weibo and London & Partners to help localise our in-market planning, promote our unique offers to Chinese tourists and welcome them to London."