London and Berlin start-ups adapt and innovate in response to global pandemic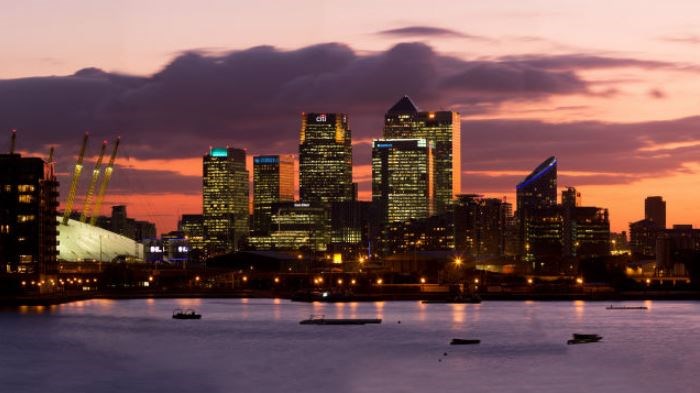 Companies in London and Berlin rapidly change business offering to support fight against coronavirus
As the effects of Covid-19 are felt around the world, companies are rapidly changing their business offering to support the fight against the coronavirus and help local communities.
From producing hand sanitiser and masks instead of alcohol or high-end fashion, to multi-national car manufacturers like Mercedes working with University College London to design ventilators and airway pressure machines, start-ups across the globe are adapting and innovating their products and services.
Already home to clusters of companies in areas such as Artificial Intelligence, medtech, edtech and fintech, London and Berlin's start-up communities have been quick to rise to the challenge. Over the past few weeks, both cities have seen many examples of entrepreneurs and businesses which have demonstrated innovation and resilience in response to the Covid-19 crisis.
Health apps like Ada Health and Babylon Health hope to ease the current pressure on public health services by introducing new features on their app's that help customers identify symptoms, and ride-sharing services ViaVan and Ola are providing free, or heavily discounted, rides for healthcare workers.
As schools close until further notice, edtech companies are offering free use of their platforms to help engage students at home. For example, Lingumi, a London based English-language learning app for preschool children, has developed free activity packs and videos and Berlin-based language learning app Babbel is offering one month's free access for all school and university students.
Businesses are also innovating to support the UK National Health Service in new ways. 3-D printing studio Hobs 3D has shifted to produce respirator valves and masks, and an A&E doctor has founded DeliverAid, a platform to provide meals for NHS staff whilst also supporting local food outlets. Food delivery app Deliveroo has pledged 500,000 free meals for the NHS, whilst Fully Charged has loaned London NHS workers electric bikes free of charge.
There has been an increase in the number of online hackathons taking place to find solutions for Covid-19, with The Global Hack bringing together 15,000 coders, engineers and designers from around the world. In Germany, the 48-hour WirVsVirus hackathon saw 48,000 people come together to collaborate, and earlier this month UK-based Dataswift launched Hack from Home, a global virtual hackathon to find technology solutions to fight the spread of Covid-19.
To help startups adapt and survive during the crisis, support networks for startups are also offering access to online mentoring and coaching through new schemes and some existing services are turning pro bono. For example, the community of coaches and mentors at Berlin Startup School are offering free online consultancy to support entrepreneurs and, in the UK, All Together are offering pro bono coaching and business advice for companies affected by the pandemic.
Laura Citron, CEO at London & Partners said, "As we are faced with a global pandemic we have been impressed by the resilience and innovation of businesses as they adapt to help others and support their communities. From new ways of delivering food to frontline workers, to new platforms on healthtech apps and 3D-printing companies producing masks for the National Health Service, there are many examples of businesses in London and Berlin being resilient and adapting to support the wider community at this time. At London & Partners we are working closely with London's businesses, and those in our networks across the world, to provide support and help where we can as we come together to respond to the current crisis."
Eric Savant, Managing Director at Hobs 3D added, "We have a responsibility to our community to do what we can with the resources we have available to help those who need it most survive this crisis. We've developed multiple versions of respirator valves and masks for the NHS and have produced thousands of visors to be used by frontline staff. We'll use all the knowledge, connections and capabilities at our disposal to do as much good as possible and hopefully be able to help save some lives."
Dr Claire Novorol, Co-Founder and Chief Medical Officer at Ada Health said, "Covid-19 is a rapidly-evolving healthcare challenge and we believe that digital health solutions can support by providing actionable guidance to individuals, helping to reduce the burden on frontline services. We have established a dedicated Covid-19 response team and will continue to work closely with our medical and technological experts to make sure our platform is of the highest quality."
Some examples of startups in London and Berlin innovating to respond to the Covid-19 crisis include:
Berlin-founded health startup Ada Health has launched a free global COVID-19 assessment and screener to help people identify their symptoms and receive guidance on the appropriate next steps. With its detailed question-flow based on expert medical guidance, the platform seeks to ease the pressure on health systems by offering support and solutions for lower-risk groups.
London-based A&E doctor has founded DeliverAid to feed frontline National Health Service staff whilst simultaneously supporting local food outlets. DeliverAid has teamed up with cafes, restaurants and caterers who have been forced to close their doors and mobilised them to feed NHS frontline staff. The public can donate via the online platform, sending direct support to NHS staff whilst also supporting their local food businesses.
Berlin fashion house, Ylenia Gortana, famous for their Wear Tec range featuring a fashion tech jacket fitted with sensors to act as a musical instrument, have pivoted from making luxury clothing to producing and selling surgical masks by hand.
A 3D printing studio in London which normally produces large life-like models of construction blueprints, is using their technology to print respirator valves and masks for the NHS. Working with university research departments in the UK, Hobs 3D has built prototypes and produced a number of models to be used in hospitals for Covid-19 testing.
London healthtech unicorn Babylon Health has added a new service to its healthcare app called the COVID-19 Care Assistant. The service provides customers with updated information about coronavirus, a symptom checker and a live chat feature to assess the appropriate assistance required. The app offers an alternative way to help large groups of low-risk patients, freeing up doctors to focus on those most in need.
Berlin-based ride-sharing app has partnered with Berlin's public transport operator BVG to offer free on-demand services to healthcare workers. Operating between 9pm and 5.30am, ViaVan will transport up to three passengers per vehicle to and from their shifts and homes.
One of London's leading fintech startups has introduced the 'Connected card', a spare debit card that customers can link to their existing account and give to trusted neighbours or friends to pay for essential items on their behalf. The card reduces the need for bank transfers, IOUs or handling of cash and is only usable for in-store purchases.
A tech start-up which fosters human connections by sending handwritten branded stationary has launched the #CoLoveLetters campaign. London-based InkPact will send 2,000 handwritten letters to those self-isolating or delivering vital healthcare services to cheer up individuals. The letters are free to send, and you can send one either to an organisation or an individual.
German subscription-based language learning app has made its services free for a month for students from schools and universities around the world affected by school closures. In the US, students at college can access three months of free Babbel lessons.
ArtNight, a Berlin-based startup that provides unique art workshops, has pivoted to offer their ArtNight experience live online. Art video tutorials and live streams bring the workshop experience to individual's homes and they also deliver the painting kits to customers' doorsteps in advance.
Notes to editors
About London & Partners
London & Partners is London's international trade, investment and promotion agency. Our purpose is to support the Mayor's priorities by promoting London as the best city in the world in which to invest, work, study and visit. We do this by devising creative ways to promote London and to amplify the Mayor's messages, priorities and campaigns. London & Partners is a not-for-profit public private partnership, funded by the Mayor of London and our network of commercial partners. For more information, visit: www.londonandpartners.com