Lille and London sign partnership deal to strengthen trade and investment links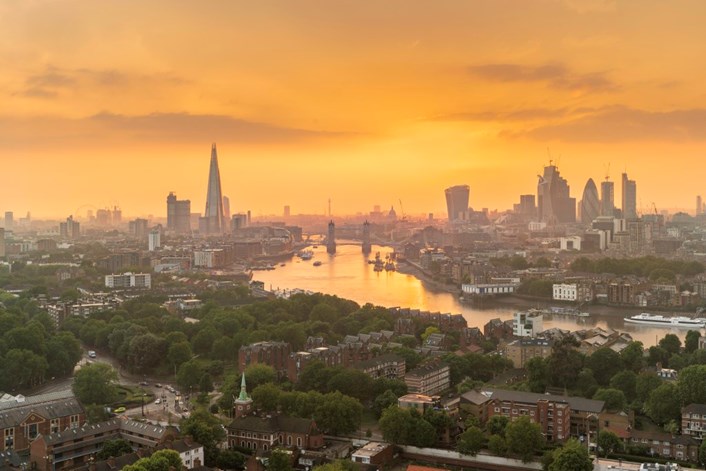 London start-ups join trade mission to explore export opportunities in Lille
The city of London and Lille Metropole have today signed a landmark agreement to strengthen trade and investment ties following Brexit. Lille is the latest major European city to sign up to the Mayor of London's city-to-city Business Welcome programme, an initiative focussed on establishing a global network of cities to help entrepreneurs develop their businesses across different markets.
The city-to-city programme, led by London & Partners, was launched earlier this year by Mayor of London Sadiq Khan and Paris Mayor, Anne Hidalgo. Since the first agreement between Paris and London, other major cities including Berlin, Amsterdam, San Diego, and Lisbon have joined the programme.
Lille's commitment to the programme follows the recent news that the city's economic development agency, Lille Agency in partnership with Hauts-De-France, has opened an overseas office in London to provide assistance to UK entrepreneurs looking to do business in Lille and the wider Hauts-De-France region.
The Business Welcome programme includes assistance with company set-up, access to co-working space, introduction to the local tech ecosystem and networking, and discounted accommodation and transport.
Deputy Mayor for Business, Rajesh Agrawal said: "Following the EU referendum, it is more important than ever for London to maintain strong working relationships with major European cities such as Lille. London remains outward looking and global and we have seen a strong appetite for collaboration from cities all over the world.
"London and Lille share many great strengths, in retail, business and culture and there are great opportunities to help businesses on both sides of the Channel. I look forward to leading 15 of London's fastest-growing companies to Lille, to explore future business and investment opportunities."
Damien Castelain, Président of Lille Metropole added: "London and Lille Metropole are two territories with a strong culture of entrepreneurship and innovation. The Metropolis has established itself as France's leading centre for retail and technology and we look forward to welcoming the London delegation to explore everything the metropole has to offer. We see lots of opportunities for collaboration and we're delighted to partner with London to help businesses between the UK and the French market."
The partnership has been announced to coincide with a trade mission to Lille led by Deputy Mayor for Business, Rajesh Agrawal, of 15 of London's most exciting retail tech companies. The retail tech entrepreneurs joining the Mayor's International Business Programme trade mission are travelling to explore expansion opportunities in one of France's largest business centres.
Today's trade mission will offer the scale-ups the chance to meet with top French retail companies, such as Europe's number one sports retailer Decathlon, clothing store Kiabi and home improvement and gardening retailer Leroy Merlin.
Fabrice Haiat, CEO of Yoobic, a mobile solution which enable retailers to improve in-store execution & compliance, said: "We have just recently joined the Mayor's International Business Programme as we know it will provide us with valuable support and advice to drive our international growth. We are delighted to be one of the fast-growing London tech firms that have been chosen to travel to Lille as it is the birthplace of many leading French retailers. This mission will give us the opportunity to meet talented individuals and companies as well as giving us a chance to identify business opportunities with Lille-based French retailers."
The one-day trade mission is being led by the Mayor's International Business Programme in partnership with KPMG.
For more information on the Mayor's International Business Programme, visit gotogrow.london
London & Partners Media & PR Team
Tel: +44 (0)20 7234 5710
Switch: +44 (0)20 7234 5800
press@londonandpartners.com
Twitter: @London_PR
Notes to editors
Full list of companies attending the trade mission: 
About London & Partners 
London & Partners is the Mayor of London's official promotional agency. Our purpose is to support the Mayor's priorities by promoting London internationally, as the best city in the world in which to invest, work, study and visit. We do this by devising creative ways to promote London and to amplify the Mayor's messages, priorities and campaigns to international audiences. Our mission is to tell London's story brilliantly to an international audience. London & Partners is a not-for-profit public private partnership, funded by the Mayor of London and our network of commercial partners. For more information, visit www.londonandpartners.com   
For high res, rights-free images of London, please register at http://photos.london/press/ 
About Mayor's International Business Programme 
The Mayor's International Business Programme, is a programme part funded by the European Regional Development Fund (ERDF), that aims to support high-growth companies in the life sciences, technology and urban sectors to increase their export success across a range of key markets in Europe, Asia and North America.The three year programme, led by London & Partners, the Mayor's official promotional agency, in partnership with KPMG, PA Consulting, BDO, Benoy and London Chamber of Commerce and Industry.