Leading tech figures announced for flagship London Tech Week 2017 speaker programme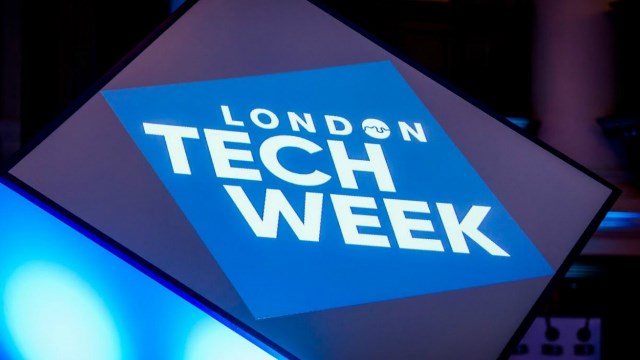 Global tech leaders announced for LeadersIn Tech programme
Some of the biggest names in European tech will descend on London this summer for a two-day summit being held as part of London Tech Week 2017. Almost one year since the UK voted for Brexit, the LeadersIn Tech Summit will see the likes of: Ronan Harris (MD Google UK & Ireland), Sir Martin Sorrell (CEO WPP), Kristo Kaarman (CEO TransferWise), and Nicholas Cary (Co-Founder Blockchain.com), gather at The Academy by Google to discuss the challenges facing London's tech ecosystem as the Government begins the process of withdrawing from the EU.
London is widely regarded as one of the world's biggest and fastest growing tech hubs, attracting more investment than any other European city last year and has more software programmers than either New York or the metropolitan area of San Francisco. London's tech sector is currently home to 46,000 businesses, contributing 240,000 jobs across the city.
Despite the uncertainty caused by the Brexit vote in June 2016, global tech companies such as Google, Apple, Facebook, Amazon and Snap have announced further jobs and investment for London.
Russ Shaw, founder of Tech London Advocates and Global Tech Advocates said: "London Tech Week is a chance for the capital to showcase its fastest growing industry to the rest of the world. This year, the LeadersIn Tech Summit will be the beating heart of the festival, bringing together entrepreneurs, business leaders and investors to discuss the challenges and opportunities facing the fast-growth tech firms in the digital capital of Europe."
Jacqueline De Rojas, President, Tech UK added: "The value of the LeadersIn Tech Summit is in connecting the Scaleup community to the mentorship of the leaders of some of the world's largest tech companies. It is this blend of attendees and the intimate setting at Google that will be key to driving meaningful conversations and shaping our organisations of the future. Another step towards building a digital nation of significance."
Other names confirmed to speak at the LeadersIn Tech Summit, which is titled: Harnessing innovation for global competitiveness, include: Liam Maxwell (National Technology Adviser HM Government), Dan Cobley (MD Blenheim Chalcot), Jessica Butcher (Co-founder Blippar) and Eileen Burbidge (Partner at Passion Capital and Chair of TCUK).
The flagship London Tech Week event will be held June 13 & 14 and will be hosted by Google. A full list of speakers and a programme for the summit can be found here
London Tech Week is Europe's largest festival of technology and will see hundreds of events across the city from 12-16th June, attracting over 40,000 visitors from all over the world.
Notes to editors
About London Tech Week
London Tech Week is a festival of events, taking place across the city and representing the entire technology ecosystem.
No other festival of live events brings together as many domestic and international tech specialists and enthusiasts to London for such a variety of networking, social, learning and business opportunities.
Since its launch in 2014 London Tech Week has included more than 700 events and has welcomed delegations from around the world.
London Tech Week 2017 will be organised by founding partners, KNect365, London & Partners and Tech London Advocates, with support from strategic partners Tech City UK, ExCeL London, DIT and techUK.
More information on can be found https://londontechweek.com/
About Informa
Informa's Knowledge & Networking Division, which operates as KNect365, is the world's leading facilitator of knowledge sharing and business connections. The KNect365 portfolio connects communities around our leading brands, through year round provision of high quality digital and face to face content, networking and professional development and learning opportunities.
About London & Partners
London & Partners is the official promotional company for London. We promote London and attract businesses, events, congresses, students and visitors to the capital. Our aims are to build London's international reputation and to attract investment and visitor spend, which create jobs and growth.
London & Partners is a not-for-profit public private partnership, funded by the Mayor of London and our network of commercial partners.
For more information visit www.londonandpartners.com      
About Tech London Advocates
Tech London Advocates is a private sector led coalition of over 3,000 expert individuals from the tech sector and broader community who have committed to championing London's potential as a world-class hub for tech and digital businesses. It strives to support London's tech start-ups and high growth businesses in finding new investment new talent and continued success.
Tech London Advocates is an independent not-for-profit organisation, sponsored by City of London Corporation, Penningtons Manches LLP, Russell Reynolds Associates, London First, Here East, MassChallenge, Breakthrough Funding, Cocoon Networks and Hewlett Packard.