Laura Citron to lead international promotional agency London & Partners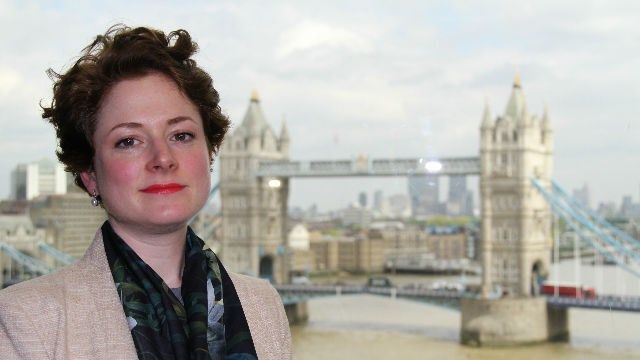 Laura Citron to lead international promotional agency London & Partners
The Board of London & Partners, the Mayor of London's international promotional agency, today announced that following an extensive international search, Laura Citron has been appointed Chief Executive Officer. Her appointment has been approved by the Mayor of London Sadiq Khan and she will formally take up her role today (2 May).
Laura joins London & Partners from WPP where she served as Managing Director of the Government and Public Sector practice, leading hubs in London, Beirut, Nairobi, Brussels, Singapore and Sydney.
Previously Laura, who is a Londoner fluent in French and Russian, has held roles at WPP in London and Moscow and also spent a number of years working as a public servant in London and Brussels.
Mayor of London Sadiq Khan, said: "As London and the rest of the United Kingdom enters such a significant period in our history, it has never been more important that we continue to tell the world that London is Open, that our city is the business capital of the world, and that we welcome people from all over the globe. I believe that Laura is well placed to help me tell London's story and cement our standing as the world's only truly global city."
Laura Citron added: "There has never been a more crucial time to make sure London continues to be the greatest city in which to invest, study and visit. As a Londoner I can't think of a better job than promoting the city I love and I am looking forward to working with the Mayor of London and my new team at London & Partners."
London & Partners plays an important role in promoting the city around the world for higher education, foreign direct investment, business and leisure tourism, and major sporting and cultural events.
Since 2011, London & Partners has:
Attracted investment and spend worth over £1.5bn, which has created or secured more than 44,000 additional jobs in London
Retained London's position as a top destination for foreign direct investment and a leading destination for international students
Raised London's ranking as a destination for international congresses from 19th to 5th with London now ranking 2nd for congress delegate numbers
Secured London's position as Europe's most popular visitor destination, with overseas tourism numbers growing to 18.6 million in 2015 (up 26 per cent from 2010-2015) and overseas visitor spend reaching over £11 billion (up 36 per cent since 2010 – 2015).
Laura joins London & Partners as the company prepares to deliver London Technology Week in June and celebrate London's Autumn Season of Culture in August.
Martin Greig Head of Media and PR
020 7234 5800
mgreig@londonandpartners.com
Notes to editors
About Laura Citron
As Chief Executive Officer, Laura is responsible for the leadership, strategy, performance and accountability of the organisation, working closely with the Board and Executive Team.
Prior to joining London & Partners, Laura was Managing Director of the Government & Public Sector Practice at WPP, the world's largest marketing and communication services business. In that role she advised governments on destination marketing, behaviour change, digital government and citizen engagement. She led a global network of regional teams in Beirut, Brussels, Delhi, Nairobi, Singapore and Sydney.
Laura is author of 'me.gov: The Next Generation of Digital Public Services.' She taught communications for behaviour change at the Blavatnik School of Government, University of Oxford and the Lee Kuan Yew School of Public Policy, National University of Singapore.
Laura has spent her career at the intersection of public policy and communication. She spent several years as a UK public servant in London and Brussels, and has worked as a journalist in Russia and for an NGO in Germany.
Laura is a Londoner and speaks French and Russian. She is a Governor of an inner-city London primary school. Laura has an undergraduate degree from the University of Oxford and a postgraduate degree from University College London.
About London & Partners
London & Partners is the Mayor of London's official promotional agency. Its purpose is to support the Mayor's priorities by promoting London internationally, as the best city in the world in which to invest, work, study and visit. It does this by devising creative ways to promote London and to amplify the Mayor's messages, priorities and campaigns to engage international audiences. Its mission is to tell London's story brilliantly to an international audience.