How to be a regal beagle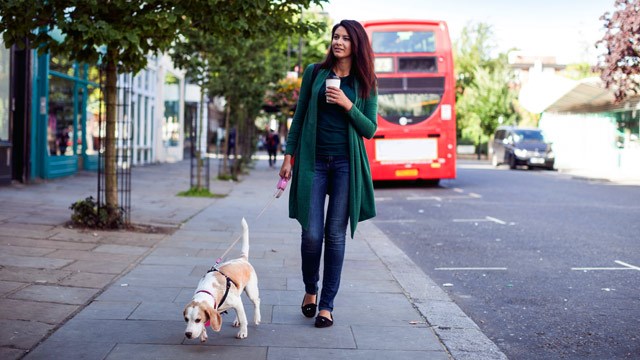 From Kentucky to Kensington, Meghan Markle's rescue-pup is presented with the ultimate guide to becoming a top dog in London
From Kentucky to Kensington, Meghan Markle's rescue-pup is presented with the ultimate guide to becoming a top dog in London
Ahead of her engagement to Prince Harry, Meghan Markle moved one of her two beloved dogs to London – a beagle named Guy. Guy is a rescue dog originally from Kentucky who stole Meghan's heart as quickly as Prince Harry and the pair have been inseparable ever since.
But how does a 'commoner' beagle adjust to royal society in London? In this special canine-focused year – the Chinese Year of the Dog - Visit London has put together the top 5 things a Regal Beagle must do to adjust to London life:
Find a home away from home
Every royal dog needs a little time away from the limelight for some rest and relaxation, in these delightfully dog-friendly abodes.
Try out a new hobby
Socialising and meeting new friends is a must for any new pooch in London. From yoga (or 'doga') to skateboarding lessons and iPad classes – Guy can expand his mind and his body in our ultimate list of doggy classes:
Discover a good date location
Harry and Meghan don't need to leave Guy at home while out on a date in London! From doggy brunch to dinners, here are some of our favourites:
Em-'bark' in a little retail therapy
Dogs put the waggy tail in retail, but where does a royal dog go for a wardrobe that is fit for a king?
Paw-take in some pampering
It's a tough life being constantly in the public eye as a royal pooch. Luxurious pet-pampering is an absolute must to ensure you look your absolute best:
For more information on what to see and do in Royal London: www.visitlondon.com/royal
Join the conversation using the hashtag #RoyalLondon
To be added to our Royal London mailing list, email press@londonandpartners.com
Find up-to-date information on royal wedding screenings in London by downloading the Visit London app for free from the App Store or Google Play Store.
Kate Turnbull, Head of Tourism PR, London & Partners
Tel: +44 (0)203 666 5663
Mob: +44 (0)7854401040
Switch: +44 (0)20 7234 5800
Notes to editors
About London & Partners
London & Partners is the Mayor of London's official promotional agency. Its purpose is to support the Mayor's priorities by promoting London internationally, as the best city in the world in which to invest, work, study and visit. We do this by devising creative ways to promote London and to amplify the Mayor's messages, priorities and campaigns to international audiences.  Its mission is to tell London's story brilliantly to an international audience.
London & Partners is a not-for-profit public private partnership, funded by the Mayor of London and our network of commercial partners. For more information, visit www.londonandpartners.com  
VisitLondon.com is the most influential source of information for overseas visitors to London and features thousands of attractions both large and small across the entire city. Every year the site attracts 28 million unique users.
For high res, rights-free images of London, please register at http://photos.london/press/