Hello Canada. London Calling.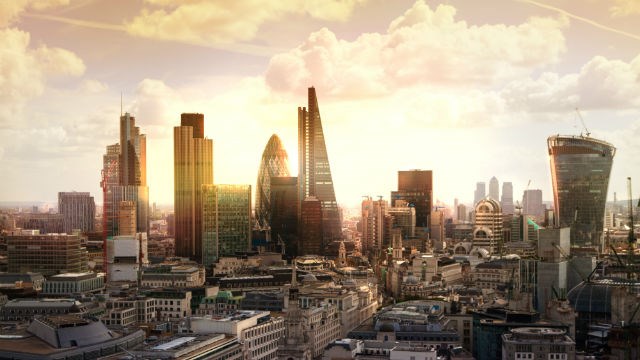 London's relationship with Canada is set to be supersized with the opening of a dynamic new business hub in Toronto this week
London's relationship with Canada is set to be supersized with the opening of a dynamic new business hub in Toronto this week (23 October 2018).
The Mayor of London's promotional agency, London & Partners has opened its first ever office in the city which will support and expand Canada-London business relations.
London & Partners has been working with globally ambitious Canadian companies for several years, but in recognition of the momentum and exceptional growth potential of the country, coupled with the keen interest in Canada from London scale-ups, something more permanent in-market has been made a priority.
The office will both help Canada's most innovative companies explore business expansion into the UK, while at the same time support London businesses with their growth plans into multiple Canadian provinces.
In the past decade, 138 London businesses have expanded into Canada, creating over 11,000 jobs and $9 billion in capital expenditure. The city of choice for expansion was Toronto (44 businesses) followed by Montreal (17 businesses) and Calgary (11 businesses).
Concurrently, in the same period, 118 Canadian business have expanded into London with London & Partners aiding almost half to set up in the city across mainly ICT, Creative Industries, Financial Services and Retail sectors.
Canadian technology firms that have made London their home in recent years include Toronto-based CRM data automation firm Introhive, and Vancouver-based fintech firm, Global Relay that will soon open a European Head Office and Executive Briefing Centre (EBC) in the heart of the City of London.
London & Partners CEO, Laura Citron is meeting businesses in Toronto this week to talk about the company's plans for closer relations with Canada.


Laura Citron, CEO of London & Partners said:
"Canada and London have long had a strong connection, but it's time to consolidate that link with our new team in Toronto. From fintech to AI, creative industries to life sciences there are incredible synergies between both destinations and we are looking forward to sharing knowledge and discovering new potential with our Canadian counterparts."


Stephen Lazenby, Global Head of Product from Global Relay added:
"London's strengths in financial services and technology made it a natural choice for our European expansion plans. We're excited about the opening of our new office in London as it represents an important part of our international growth and allows us to better collaborate with our European customers and the finance industry on issues of interest and concern such as big data, analytics, security, personal privacy and risk."
The London & Partners Toronto office will open on Tuesday 23 October 2018. For more information contact Matthew Hobbs / canada@londonandpartners.com

For further information and interview requests:
Kate Turnbull, Head of Communications, London & Partners kturnbull@londonandpartners.com
Notes to editors
About London & Partners
London & Partners is the Mayor of London's official promotional agency. Its purpose is to support the Mayor's priorities by promoting London internationally, as the best city in the world in which to invest, work, study and visit. We do this by devising creative ways to promote London and to amplify the Mayor's messages, priorities and campaigns to international audiences.  Its mission is to tell London's story brilliantly to an international audience.
London & Partners is a not-for-profit public private partnership, funded by the Mayor of London and our network of commercial partners. For more information, visit