Dr. Angela Kukula named new CEO of MedCity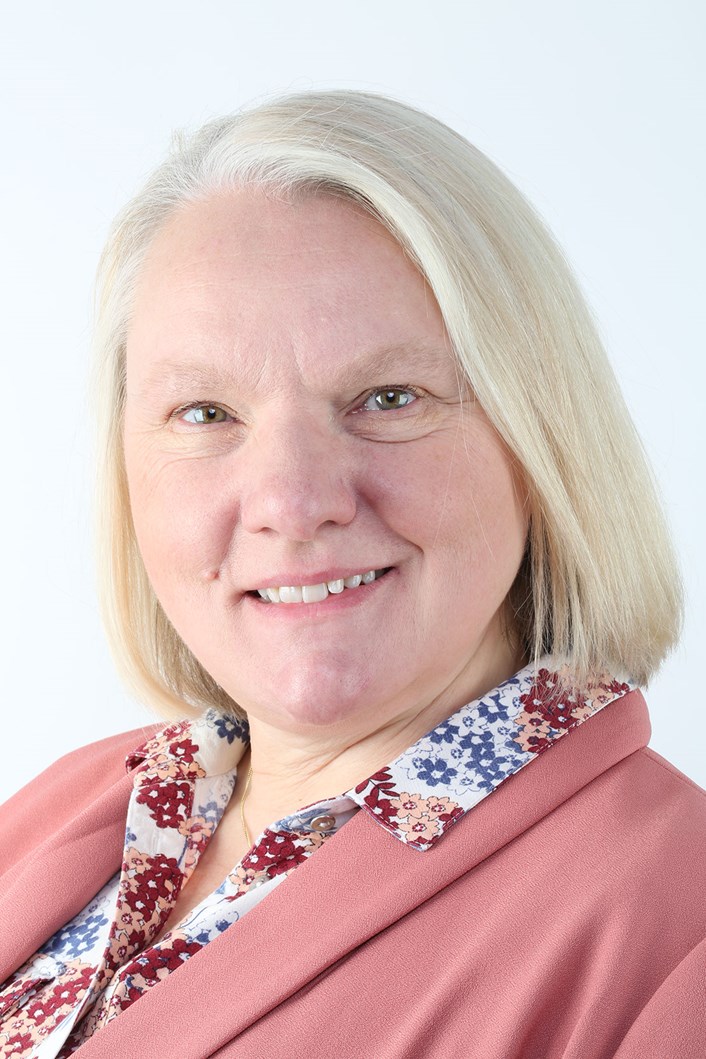 As CEO, Dr. Kukula to reaffirm London's position as global leader in life sciences
Appointment announced ahead of UK delegation at BioJapan 2023 next week
Dr. Kukula alongside Deputy Mayor of London to lead UK delegates in Yokohama
Milestone moment for MedCity since integration with London & Partners earlier this year
Dr. Angela Kukula has been named as the new CEO of MedCity, the cluster organisation for London's world leading health and life sciences sector.
As CEO, Dr. Kukula will continue to reaffirm London's position as a global leader in life sciences, boosting life sciences innovation and investment in the capital.
The appointment comes at an opportune moment as London gears up to lead the UK delegation at BioJapan 2023, Asia's largest annual biotech exhibition, held in Yokohama from the 11th to 13th of October 2023.
Dr. Kukula alongside the Deputy Mayor of London, Rajesh Agrawal, will spearhead the UK delegation, with their presence highlighting the city's commitment and collaboration with Japan's vibrant life sciences sector.
This year's delegation also marks a significant milestone in the integration between MedCity and London & Partners, the capital's business growth and destination agency. The integration, which took place April 2023, seeks to consolidate the promotion of life sciences in London. This year's BioJapan will be the first event showcasing the unified effort.
Dr. Kukula officially commenced her role at MedCity in September 2023, having previously served as the Commercial Director at the Chelsea and Westminster Hospital NHS Foundation Trust. Prior to this, she spent over a decade at The Institute of Cancer Research serving as the Director of Business and Innovation and the Director of Enterprise.
BioJapan will be Dr. Kukula's first major event as CEO of MedCity, where she will be able to connect, alongside UK delegates, with other industry leaders from around the world to network, share knowledge, and discuss investment opportunities.
As the UK is Japan's 4th largest collaborator in scientific research [1], London's presence reinforces the robust and enduring ties between the two countries. Remarkably, the quality of research between the UK and Japan is 3.5 times the world average – higher than the USA, Germany or China for both countries.
Notably, the UK has established itself as the 4th most preferred destination for Japanese researchers seeking mid to long-term overseas placements, with London's esteemed universities playing a significant role in this achievement.
Deputy Mayor of London Rajesh Agrawal's participation further solidifies London's reputation as a top destination for life sciences. Expressing his enthusiasm for attending BioJapan for the first time, he stated: "London houses some of the world's top life sciences academic institutions, such as Imperial College, University College London, Kings College, and Queen Mary University. The city's diverse audience reach, continuous innovations and fantastic investment opportunities allows for institutions to benefit and work with us in paving the way forward for life sciences. Many scientists and health researchers from Japan have studied in London and I am confident in continuing to grow our relationship within this field and beyond."
Dr. Kukula, CEO of MedCity, commented on her new appointment and emphasised the importance of engaging with Japan: "I am honoured to step into the role of CEO at MedCity, and I eagerly anticipate the exciting journey ahead in propelling London to become a global hub for life sciences. Japan holds a special significance for us, not only as a major source of Foreign Direct Investment but also for its invaluable wealth of expertise in the life sciences sector. As the second-largest pharmaceutical market in the world, BioJapan presents us with an exceptional opportunity to foster meaningful connections within the health science community and further cultivate our robust academic partnerships."
Jo Pisani, Chair of Advisory Board at MedCity, said: "I am thrilled that Angela is joining the MedCity team as CEO. She will continue to build on the strong platform built by her predecessor, Neelam Patel and continue to reinforce London life sciences sector and our leading role in building networks within the UK and Internationally."
In total, there will be 13 delegates attending BioJapan. This includes Cancer Research UK, Kings College London, Optimal Industrial Technologies, Queen Mary University of London, Queen Mary Innovation, Barts Life Sciences, Richmond Pharmacology, Imperial College London, Curenetics, iLoF (Intelligent Lab on Fiber), LIfT BioSciences, Pangea Botanica, Phaim Pharma Ltd, Plasticell Ltd, and Sixfold Bioscience.
For more information about MedCity, visit: MedCityHQ.com. For more information about London & Partners, visit: www.londonandpartners.com.
Notes to editors
About MedCity
MedCity is part of London & Partners, the business growth and destination agency for London. Its mission is to create economic growth that is resilient, sustainable, and inclusive. It a social enterprise, half funded by the Greater London Authority (GLA) and half from other sources including our portfolio of commercial ventures.
MedCity works to accelerate investment and innovation in health and life sciences in London by promoting the sector and strengthening connections within the ecosystem.
From working with biotech, medtech, pharma companies, and the broader life sciences ecosystem, MedCity's goal is to supercharge innovation, drive inward investment, and build skills and talent across the sectors in the UK. Working in close partnership with London's world-leading universities and national ecosystem stakeholders, MedCity creates powerful networks and partnerships to fast-track R&D, with a specialist focus on diagnostics and cell and gene therapy.
For more information about MedCity, visit: MedCityHQ.com or on X @MedCityHQ.