Double win for London as city tops global university rankings and overseas student rules are reversed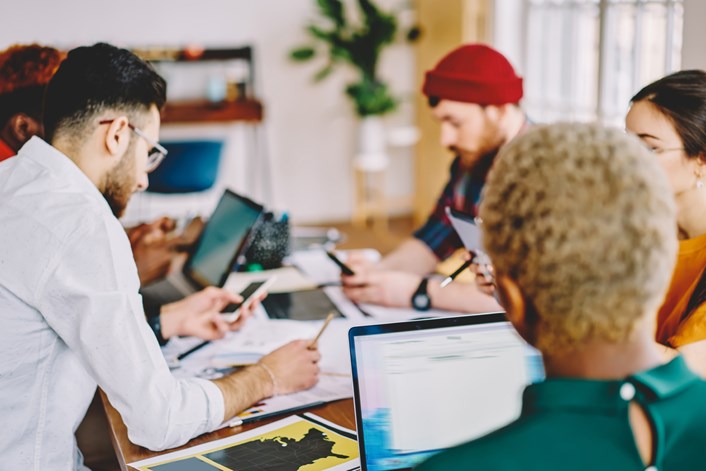 Rankings announced on the same day as foreign student immigration rules are reversed, allowing international students to stay on for two years in the UK
Last night, the Times Higher Education (THE) World University Rankings revealed that four universities in London are listed in the top 40 – more than any other city in the world.
The news comes as the government introduces a two-year post-study work visa for international students, allowing overseas graduates a significantly longer period of time to find work after their studies.
Study London, the Mayor's official university guide has hailed London's performance in the rankings and the announcement of the new visa rules as a 'tremendous boost' for London's higher education sector.
Lalage Clay, Director, Education and Talent at London & Partners, the Mayor of London's official promotional agency and home of Study London said: "On behalf of the world-leading institutions of our city, we are delighted to be performing so highly once again at such a pivotal moment for higher education in the UK.
"This announcement from government is a tremendous boost for the UK capital, which will further enrich London's post-study offer for international students and provide exciting opportunities for employers here. Our institutions are committed to attracting and nurturing bright young minds from all over the world, who will go on to become global ambassadors for our city."
The UK capital has five universities in the global top 200, cementing London's reputation as one of the best cities in the world for higher education. These are:
Imperial College London (10)
University College London (15)
London School of Economics and Political Science (27)
King's College London (36)
Queen Mary University of London (110)
Phil Baty, Times Higher Education Chief Knowledge Officer, said: "This new data analysis, based on a study of literally millions of data points, demonstrates powerfully that London is a world leading centre for outstanding teaching and research. It has an extraordinary concentration of world-class research universities, creating an ecosystem that draws in diverse talent from all over the world that is greater than the sum of its parts."
In July of this year, London was named as the world's best city for students, according to the QS Best Student Cities Ranking, by global education consultancy QS Quacquarelli Symonds. London beat international cities Tokyo (2nd) and Melbourne (3rd) to first place for the second consecutive year.
For further information on studying in London visit www.studylondon.ac.uk or www.studylondon.cn
Notes to editors
For more information, country-specific releases and quotes or to arrange advance interviews, please contact: communications@timeshighereducation.com.
Full results will be published online at https://www.timeshighereducation.com/world-university-rankings/2020/world-ranking when the embargo (above) lifts.
You can follow news at @THEworldunirank and @timeshighered and the hashtag #THEUniRankings or via Facebook at http://www.facebook.com/THEworldunirank 
The THE World University Rankings 2020 includes a total 1,396 institutions across 92 countries and regions (up from 1,258 universities across 86 territories last year). The top 1,000 is published in print, but the full listing is made available online
Full 2020 World University Rankings methodology is available here: https://www.timeshighereducation.com/world-university-rankings/methodology-world-university-rankings-2020
About Times Higher Education
THE is the world's most authoritative source of data, analysis and information on higher education, with five decades' experience dedicated to the field: www.timeshighereducation.com
About the THE World University Rankings:
THE World University Rankings is the definitive list of the top universities globally:
The only global university performance table to judge research-intensive universities across each of their core missions: teaching (the learning environment); research (volume, income and reputation); citations (research influence); industry income (knowledge transfer); and international outlook (staff, students, research)
13 carefully calibrated performance indicators used to provide the most comprehensive and balanced comparisons – trusted globally by students and their families, academics, university leaders, industry and governments
Independently audited by professional services firm PricewaterhouseCoopers (PwC)
Methodology based on more than a decade of experience, following more than a year of open consultation across the global higher education community and with the detailed expert input of more than 50 leading HE and data advisors globally
The THE World University Rankings are drawn from THE's database of university performance metrics, with over 170 separate data points on each of the world's leading research universities and two global surveys of senior, published scholars from our annual reputation survey: with more than 21,000 responses adding 250,000 items of data. Care is taken to ensure balance across all disciplines, with a proportionate number of responses from the arts, humanities and social sciences
Research excellence is assessed through the examination of more than 12.8 million publications (journal articles, article reviews, conference proceedings, books and book chapters) and 77.4 million citations, taking full account of the major variations in publication volumes and citation counts across disciplines, with over 330 global subject-level benchmarks.
2020 global top 200
| | | | |
| --- | --- | --- | --- |
| University | Country/Region | 2020 Ranking | 2019 Ranking |
| University of Oxford | United Kingdom | 1 | 1 |
| California Institute of Technology | United States | 2 | 5 |
| University of Cambridge | United Kingdom | 3 | 2 |
| Stanford University | United States | 4 | 3 |
| Massachusetts Institute of Technology | United States | 5 | 4 |
| Princeton University | United States | 6 | 7 |
| Harvard University | United States | 7 | 6 |
| Yale University | United States | 8 | 8 |
| University of Chicago | United States | 9 | 10 |
| Imperial College London | United Kingdom | 10 | 9 |
| University of Pennsylvania | United States | 11 | =12 |
| Johns Hopkins University | United States | 12 | =12 |
| University of California, Berkeley | United States | =13 | 15 |
| ETH Zurich | Switzerland | =13 | 11 |
| UCL | United Kingdom | 15 | 14 |
| Columbia University | United States | 16 | 16 |
| University of California, Los Angeles | United States | 17 | 17 |
| University of Toronto | Canada | 18 | 21 |
| Cornell University | United States | 19 | 19 |
| Duke University | United States | 20 | 18 |
| University of Michigan-Ann Arbor | United States | 21 | 20 |
| Northwestern University | United States | 22 | 25 |
| Tsinghua University | China | 23 | 22 |
| Peking University | China | 24 | 31 |
| National University of Singapore | Singapore | 25 | 23 |
| University of Washington | United States | 26 | 28 |
| Carnegie Mellon University | United States | =27 | 24 |
| London School of Economics and Political Science | United Kingdom | =27 | 26 |
| New York University | United States | 29 | 27 |
| University of Edinburgh | United Kingdom | 30 | 29 |
| University of California, San Diego | United States | 31 | 30 |
| LMU Munich | Germany | =32 | =32 |
| University of Melbourne | Australia | =32 | =32 |
| University of British Columbia | Canada | 34 | 37 |
| University of Hong Kong | Hong Kong | 35 | 36 |
| King's College London | United Kingdom | =36 | 38 |
| The University of Tokyo | Japan | =36 | 42 |
| École Polytechnique Fédérale de Lausanne | Switzerland | =38 | 35 |
| Georgia Institute of Technology | United States | =38 | 34 |
| University of Texas at Austin | United States | =38 | 39 |
| Karolinska Institute | Sweden | 41 | 40 |
| McGill University | Canada | 42 | =44 |
| Technical University of Munich | Germany | 43 | =44 |
| Heidelberg University | Germany | 44 | 47 |
| KU Leuven | Belgium | =45 | 48 |
| Paris Sciences et Lettres – PSL Research University Paris | France | =45 | 41 |
| The Hong Kong University of Science and Technology | Hong Kong | 47 | 41 |
| University of Illinois at Urbana-Champaign | United States | =48 | 50 |
| Nanyang Technological University, Singapore | Singapore | =48 | 51 |
| Australian National University | Australia | 50 | 49 |
| University of Wisconsin-Madison | United States | 51 | 43 |
| Washington University in St Louis | United States | 52 | 54 |
| Brown University | United States | 53 | 53 |
| University of North Carolina at Chapel Hill | United States | 54 | 56 |
| University of California, Davis | United States | =55 | =59 |
| University of Manchester | United Kingdom | =55 | 57 |
| University of California, Santa Barbara | United States | =57 | 52 |
| Chinese University of Hong Kong | Hong Kong | =57 | 53 |
| Wageningen University & Research | Netherlands | 59 | =59 |
| University of Sydney | Australia | 60 | =59 |
| Boston University | United States | 61 | =74 |
| University of Amsterdam | Netherlands | =62 | 62 |
| University of Southern California | United States | =62 | 66 |
| Seoul National University | South Korea | 64 | 63 |
| Kyoto University | Japan | 65 | 65 |
| University of Queensland | Australia | 66 | 69 |
| Delft University of Technology | Netherlands | =67 | 58 |
| Leiden University | Netherlands | =67 | 68 |
| Erasmus University Rotterdam | Netherlands | 69 | 70 |
| Ohio State University (Main campus) | United States | 70 | =71 |
| UNSW Sydney | Australia | 71 | =96 |
| McMaster University | Canada | 72 | 77 |
| University of Groningen | Netherlands | 73 | =79 |
| Humboldt University of Berlin | Germany | 74 | 67 |
| Monash University | Australia | =75 | =84 |
| Utrecht University | Netherlands | =75 | =74 |
| University of Warwick | United Kingdom | 77 | =79 |
| Penn State (Main campus) | United States | 78 | 81 |
| University of Minnesota | United States | 79 | =71 |
| Charité - Universitätsmedizin Berlin | Germany | =80 | =90 |
| Emory University | United States | =80 | =84 |
| University of Science and Technology of China | China | =80 | =93 |
| Sorbonne University | France | =80 | 73 |
| Michigan State University | United States | 84 | =93 |
| University of Montreal | Canada | 85 | =90 |
| University of Freiburg | Germany | 86 | 76 |
| University of Bristol | United Kingdom | 87 | 78 |
| Purdue University West Lafayette | United States | 88 | 64 |
| Sungkyunkwan University (SKKU) | South Korea | 89 | =82 |
| University of Zurich | Switzerland | 90 | =90 |
| University of Maryland, College Park | United States | =91 | =82 |
| University of Tübingen | Germany | =91 | 89 |
| École Polytechnique | France | 93 | 108 |
| University of Basel | Switzerland | =94 | 103 |
| Dartmouth College | United States | =94 | =99 |
| University of California, Irvine | United States | =96 | =96 |
| University of Helsinki | Finland | =96 | =99 |
| Lund University | Sweden | =96 | 98 |
| University of Glasgow | United Kingdom | =99 | =93 |
| RWTH Aachen University | Germany | =99 | =87 |
| University of Copenhagen | Denmark | 101 | =116 |
| Georgetown University | United States | =102 | 109 |
| Uppsala University | Sweden | =102 | =87 |
| University of Arizona | United States | 104 | =159 |
| University of Bonn | Germany | =105 | =110 |
| Rice University | United States | =105 | 86 |
| University of Virginia (Main campus) | United States | =107 | 107 |
| Zhejiang University | China | =107 | 101 |
| Fudan University | China | 109 | 104 |
| Korea Advanced Institute of Science and Technology (KAIST) | South Korea | =110 | 102 |
| Queen Mary University of London | United Kingdom | =110 | 130 |
| University of Birmingham | United Kingdom | 112 | =116 |
| University of Bern | Switzerland | =113 | =110 |
| University of Pittsburgh-Pittsburgh campus | United States | =113 | =110 |
| Aarhus University | Denmark | 115 | =123 |
| Vanderbilt University | United States | 116 | =121 |
| Free University of Berlin | Germany | =117 | 104 |
| University of Sheffield | United Kingdom | =117 | 106 |
| Case Western Reserve University | United States | 119 | =132 |
| University of Adelaide | Australia | =120 | =135 |
| National Taiwan University | Taiwan | =120 | 170 |
| University of Southampton | United Kingdom | 122 | 118 |
| Ghent University | Belgium | 123 | =143 |
| University of Colorado Boulder | United States | 124 | =114 |
| University of Göttingen | Germany | 125 | =123 |
| City University of Hong Kong | Hong Kong | 126 | =110 |
| Maastricht University | Netherlands | 127 | =128 |
| Radboud University Nijmegen | Netherlands | =128 | =123 |
| University of York | United Kingdom | =128 | 119 |
| University of Paris | France | 130 | NR |
| University of Oslo | Norway | =131 | =121 |
| University of Western Australia | Australia | =131 | 134 |
| Durham University | United Kingdom | 133 | =114 |
| Indiana University | United States | =134 | =146 |
| University of Vienna | Austria | =134 | =143 |
| University of Alberta | Canada | =136 | =132 |
| University of Cape Town | South Africa | =136 | =156 |
| Vrije Universiteit Amsterdam | Netherlands | 138 | 166 |
| Lancaster University | United Kingdom | =139 | =146 |
| Tufts University | United States | =139 | 152 |
| University of Ottawa | Canada | =141 | =176 |
| Ulm University | Germany | =141 | =149 |
| Pompeu Fabra University | Spain | 143 | =135 |
| University of Geneva | Switzerland | =144 | =135 |
| Nanjing University | China | =144 | 134 |
| University of Exeter | United Kingdom | =146 | 141 |
| Pohang University of Science and Technology (POSTECH) | South Korea | =146 | 142 |
| University of Sussex | United Kingdom | =146 | =161 |
| University of Hamburg | Germany | =149 | =135 |
| Sant'Anna School of Advanced Studies – Pisa | Italy | =149 | =153 |
| Technical University of Berlin | Germany | =149 | 131 |
| Université Catholique de Louvain | Belgium | =152 | =128 |
| University of Nottingham | United Kingdom | =152 | =149 |
| Scuola Normale Superiore di Pisa | Italy | =152 | =161 |
| Arizona State University (Tempe) | United States | =155 | =123 |
| University of Leeds | United Kingdom | =155 | =153 |
| Autonomous University of Barcelona | Spain | =157 | 145 |
| University of Cologne | Germany | =157 | =146 |
| University of Mannheim | Germany | =157 | =123 |
| University of Notre Dame | United States | =157 | 173 |
| Shanghai Jiao Tong University | China | =157 | 189 |
| TU Dresden | Germany | =157 | 151 |
| University of Würzburg | Germany | 163 | =159 |
| Trinity College Dublin | Republic of Ireland | 164 | 120 |
| University of Liverpool | United Kingdom | 165 | =181 |
| Bielefeld University | Germany | =166 | 201–250 |
| University of Leicester | United Kingdom | =166 | =167 |
| University of Aberdeen | United Kingdom | =168 | 158 |
| University of Bologna | Italy | =168 | 180 |
| Rutgers, the State University of New Jersey | United States | =168 | =176 |
| Hong Kong Polytechnic University | Hong Kong | 171 | 159 |
| University of Alabama at Birmingham | United States | 172 | 179 |
| Northeastern University | United States | =173 | =184 |
| University of Rochester | United States | =173 | =163 |
| University of Florida | United States | =175 | =156 |
| Karlsruhe Institute of Technology | Germany | =175 | =135 |
| Stockholm University | Sweden | =175 | =153 |
| Texas A&M University | United States | 178 | =171 |
| University of Auckland | New Zealand | =179 | 201–250 |
| University of California, Santa Cruz | United States | =179 | =167 |
| Korea University | South Korea | =179 | 198 |
| Queensland University of Technology | Australia | =179 | 201–250 |
| University of Erlangen-Nuremberg | Germany | 183 | 175 |
| Aalto University | Finland | =184 | =181 |
| Technical University of Denmark | Denmark | =184 | =163 |
| Eindhoven University of Technology | Netherlands | =186 | =167 |
| University of Gothenburg | Sweden | =186 | 201–250 |
| Télécom Paris | France | 188 | NR |
| Lomonosov Moscow State University | Russian Federation | =189 | =199 |
| University of Münster | Germany | =189 | =184 |
| Tel Aviv University | Israel | =189 | 201–250 |
| University of East Anglia | United Kingdom | 192 | =190 |
| University of Canberra | Australia | 193 | 251–300 |
| University of Duisburg-Essen | Germany | =194 | =190 |
| University of Technology Sydney | Australia | =194 | 196 |
| University of the Witwatersrand | South Africa | =194 | 201–250 |
| Yonsei University (Seoul campus) | South Korea | 197 | 201–250 |
| University of Antwerp | Belgium | =198 | 201–250 |
| Cardiff University | United Kingdom | =198 | =187 |
| George Washington University | United States | =198 | =181 |
| University of Lausanne | Switzerland | =198 | =176 |
| University of St Andrews | United Kingdom | =198 | 165 |