Culture is key when choosing a destination, say event planners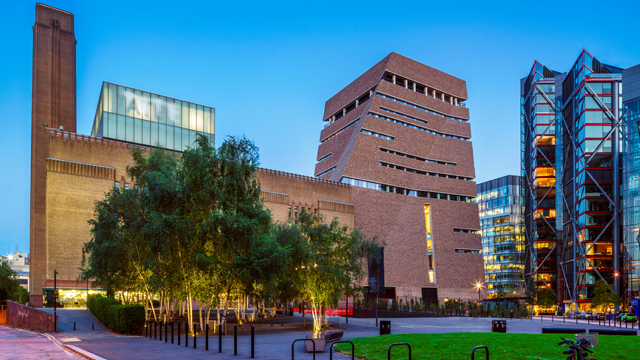 According to a survey by London & Partners, culture is a deciding factor
Theatres, museums, galleries, restaurants and even good old-fashioned pubs: a city's cultural offering is key when choosing a destination for meetings and events, according to new research from London & Partners, the Mayor of London's official promotional agency and convention bureau for the city.
According to London & Partners, which has just launched this year's Autumn Season to celebrate London's newest blockbuster cultural events, 93 per cent of international event planners surveyed said that a destination's cultural offer was an important factor when choosing where to host meetings and events.
Respondents to the survey also declared London's array of cultural attractions as diverse, rich and world-class (95 per cent) and 87 per cent saying it could provide an unforgettable experience to event attendees.
"A destination's culture is absolutely crucial for our clients when looking for the best place to host their events or conferences," according to Hanneke Dannhorn, president at Brook Green UK DMC. "A good turnout is what defines success and delegates will be keener to attend an event in a city that has more to offer than just functional hotels and venues. London's huge variety of cultural events, from sport and concerts to food and theatre, has been a major factor for corporate clients in choosing London for their next global meeting or incentive."
Jackie Boughton, Head of Events at Barbican added: "Culture sits at the very heart of everything we do. As a venue we offer a host of arts-related spaces for organisers to choose from. However, links between culture and events run far deeper than this. The arts add incredible levels of creativity to our events. From team building activities with community cultural groups and performances integrated into the event itself, to organising attendance at a show and involving the artists, we build culture into all sorts of events. Ultimately, culture and the arts humanise an event, making it more emotional and ensuring the content is remembered long after the final PowerPoint slide or post event drink."
Chris FJ Lynn, Vice President, North America & Emerging Markets at London & Partners, said: "Culture is in London's DNA, it is everywhere. With over a thousand museums and galleries, countless other cultural venues and over 2,000 years of history, there is no better place to make the most of culture for business, meetings and events. The city's 145,000 hotel rooms also mean that delegates are never far from the capital's top spots. We want to help planners put on an event that will attract as many attendees as possible and highlighting all the activities on offer in the city is a crucial part of this."
Over the last few years, London has seen the opening of a number of new cultural destinations, all available for venue hire, including:
Tate Modern: last year London's museum of modern art opened its long-awaited extension, Switch House, also known as the Blavatnik Building, a new 10-storey building just by the iconic former power station site
Design Museum: after a brief closure, the museum reopened last November in its new Kensington home, in the former Commonwealth Institute building
Postal Museum: in this brand new addition to the city's cultural offering, visitors will be able to discover the history of the UK's postal service and its links to royal history as well as ride the Mail Rail, the former underground Post Office railway
Natural History Museum: this summer saw the reopening of the iconic Hintze Hall, now featuring a spectacular 25.2-metre diving blue whale skeleton
V&A: in June, the V&A launched its new Exhibition Road Quarter, a project six years in the making which adds a range of new spaces to the museum, including a new gallery, entrance and courtyard
In September, London & Partners launched, with the support of the Mayor of London, its annual London's Autumn Season campaign, which highlights the fantastic programme of cultural events taking place in the city, from exhibitions and theatre to festivals and live events.
This coincided with the release of the city's first tourism vision which showed a strong projected growth in the number of visitor to the city, with a 40 per cent increase by 2025. The Vision also stressed the importance of culture as a key draw for international visitors.
Separate research from Tourism Economics[1] showed that business visitors to London were expected to go up by 16 per cent by 2025, reaching 7.7 million.
London & Partners' convention bureau team will be exhibiting at IMEX America on 10-12 October, and hosting Happy Hour event on the stand on Tuesday 10th and Wednesday 11th from 4.30pm.
Visit the team on stand B2416 at IMEX America to find out more about our partners and hosting meetings and events in London.
Notes to editors
Our partners on the stand:
Edwardian Hotels London
Church House Westminster
Cliveden House
ExCeL London
QEII Centre
SPECTRA
Brook Green UK DMC
2B UK
Park Plaza Hotels & Resorts
Barbican
Chelsea Football Club
Royal Lancaster London
The Doyle Collection
Arsenal Football Club
Kings Place Events 
Business Design Centre
Central Hall Westminster
Historic Royal Palaces
Maybourne Hotel Group
Wildgoose
St. Pancras Renaissance London Hotel
Virgin Atlantic
Marriott London Complex
[1] Source: forecast produced for London & Partners by Tourism Economics
About London & Partners
London & Partners is the Mayor of London's official promotional agency. Its purpose is to support the Mayor's priorities by promoting London internationally, as the best city in the world in which to invest, work, study and visit. We do this by devising creative ways to promote London and to amplify the Mayor's messages, priorities and campaigns to international audiences. Its mission is to tell London's story brilliantly to an international audience.
London & Partners is a not-for-profit public private partnership, funded by the Mayor of London and our network of commercial partners. For more information, visit
Visitlondon.com is the most influential source of information for overseas visitors to London and features thousands of attractions both large and small across the entire city. Every year the site attracts 28 million unique users.
For high res, rights-free images of London, please register at http://photos.london/press/   
Media contact:
Bettina Gimenez, Senior Press Officer - Tourism
Tel: +44 (0)207 234 5892 / +44 (0)7825 785571
bgimenez@londonandpartners.com
London & Partners Media & PR Team
Tel: +44 (0)20 7234 5710
Switch: +44 (0)20 7234 5800
press@londonandpartners.com
Twitter: @London_PR