50 of the fastest growing UK tech firms announced to join the 2022 Silicon Valley Comes to the UK Scale Up Club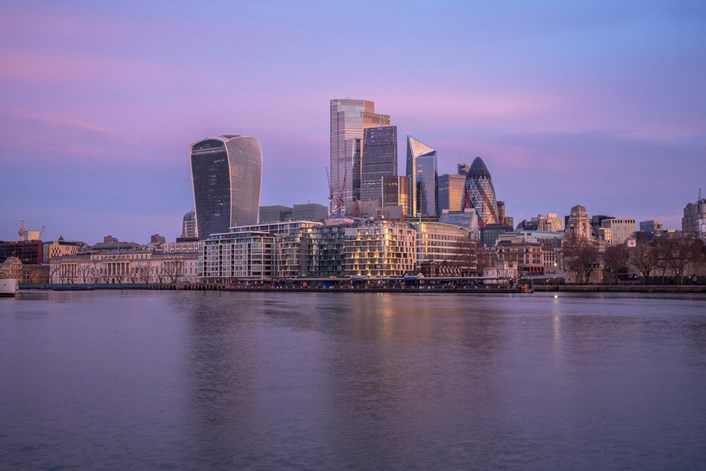 46% of the high-growth scale ups selected are led or founded by female entrepreneurs 
This year's companies were chosen from across the UK, and 42% of the cohort were founded outside of the capital 
Cohort of scale-ups provide major boost to UK economy, employing around 1,500 full-time employees 
2 November 2022, London - Silicon Valley Comes to the UK (SVC2UK) has unveiled its annual list of the 50 highly ambitious, high-growth technology businesses in the UK joining the 2022 'Scale Up Club'. The Scale Up Club celebrates some of the UK's fastest growing tech companies each year, providing unique opportunities to gain invaluable insight and mentoring from some of the world's most high-profile business leaders and entrepreneurs. 
Fifty companies have been selected this year from across the UK, including PureLiFi, providing connectivity through light; RideTandem who turn local transport providers into smart shuttles for work; and Oxford Heartbeat, a digital health platform providing clinicians with cutting-edge technology to make life-saving decisions. 
This year's cohort is also the most diverse to date, with 46% of the companies led or founded by women, and 32% of the founders coming from a diverse background. 42% of this year's cohort are companies from outside the capital, with companies across Manchester, Edinburgh, Birmingham and more in this year's list. The 2022 Scale Up Club also spans some of the UK's most innovative sectors, including: FinTech 20%, Healthcare 14%, ClimateTech 6%, Cyber Security 4%, Transportation 4% and EdTech 6%. 
Launched in 2006 by Sherry Coutu CBE, Reid Hoffman and Ellen Levy, SVC2UK, now run out of London & Partners, is in its 17th year. Since its inception, SVC2UK has supported 880 Scale Up Club CEOs and founders, including London-based unicorn companies Wise and SkyScanner. Other notable alumni include the likes of Elvie, Trouva and The Drum. 
Members of the Scale Up Club each year are invited to attend the flagship CEO Summit during the annual SVC2UK Summit to access knowledge and mentoring from top innovators, investors and business leaders in the UK and US tech ecosystems. 
Mentors lined up for the 2022 CEO Summit include Pete Flint OBE (General Partner, NFX), Rajesh Gupta (CFO, OakNorth), and Avid Larizadeh-Duggan (Senior Managing Director, Teachers' Venture Growth). A series of roundtable discussions are delivered throughout the CEO Summit, mentoring Scale Up Club members to reach their growth potential.
The SVC2UK Summit brings together leading minds from the US and UK to discuss international scaling and collaboration, the game-changing ideas of the future and the role technology can play in solving some of the greatest challenges of our time.  
This year's event series will see top headline speakers and thought leaders from across the UK and US, including Michael Acton Smith OBE, Co-Founder of Calm; Rishi Khosla, CEO of Oak North; Anne Boden, CEO of Starling Bank; Sherry Coutu, Serial Entrepreneur and Angel investor and Jeff Kolovson, Co-founder and COO of Faire.  
Janet Coyle, Managing Director Business Growth, London & Partners said: "The UK is a leading global hub to grow and scale a business and this year's Scale Up Club companies demonstrate the diversity and vibrancy of the UK's scale-up ecosystem. Britain is producing game changing companies across a range of high-growth sectors and it's fantastic to see representation of businesses from many regions of the country in this year's cohort. 
"It's also refreshing to see the increasing number of companies with female founders and from diverse backgrounds. As two of the world's leading hubs for technology and entrepreneurship, the UK and the Bay Area have an important role to play in promoting a fairer and more inclusive global business ecosystem. We look forward to welcoming entrepreneurs, investors, and policy makers to this year's SVC2UK Summit as we see lots of opportunities for the two ecosystems to collaborate and share ideas." 
The full list of 2022 Scale Up Club companies can be seen below:
55/Redefined 
ACUA Ocean
Afrocenchix
BankiFi Technology Limited
Béa Fertility
Captur
Classlist
Collctiv
CrowdProperty
Cyacomb
CyberQ Group
DigiDoe
DirectID
enferm
Feast It 
FranScape
GEEIQ
Greyparrot
Inovus Medical 
iWarranty Limited
JustWears
Kidadl
KogoPAY Group
LOVIS
Movemeback
Muse Finance
MyPocketSkill
MyWay Digital Health
NearSt
Organise
Oxford Heartbeat
Petalite Limited
pirkx
PollenPay
pureLiFi
Recruitment Smart Technologies
RelaxMyDog
RideTandem
Rovco
Shares
Sign of the Times
SPOKE
Syrona Health
The Mothership
TravelLocal
Treasury Spring
Tumelo
Valla
Virtual Internships
Wise
ENDS
Notes to editors
About Silicon Valley Comes to the UK
Silicon Valley Comes to the UK (SVC2UK), was founded in 2006, by Reid Hoffman, Sherry Coutu CBE and Ellen Levy who felt compelled to fuel the global ecosystem for tech entrepreneurship. Now run out of London & Partners, SVC2UK exists to support UK and London scale ups, champion an inclusive and diverse ecosystem and inspire the next generation of innovators. Entering its 17th year, the SVC2UK event series brings together leading minds from the US and UK to discuss international scaling, collaboration and the game-changing ideas of the future.
About London & Partners
London & Partners is the business growth and destination agency for London. Our mission is to create economic growth that is resilient, sustainable and inclusive. We are a not- for-profit company and operate as a social enterprise, half funded by the Greater London Authority (GLA) and half from other sources including our portfolio of commercial ventures. For more information, visit: www.londonandpartners.com