2017 record year for London and UK tech investment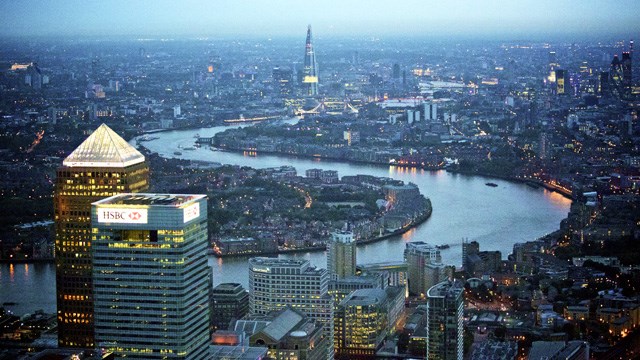 2017 was a record year for UK tech investment, with London-based firms attracting the lion's share of funding
2017 was a record year for UK tech investment, with London-based firms attracting the lion's share of funding, according to data from London & Partners. The findings also revealed that the UK is Europe's leading country for global tech investors, with British tech firms attracting more venture capital funding than any other European country in 2017.
According to data compiled for London & Partners by PitchBook, venture capital investment into the UK's tech sector reached an all-time high in 2017 with UK firms attracting £2.99 billion – almost double the total amount invested in 2016 (£1.63bn)1.
London's tech sector continues to fuel the growth of the UK's digital economy, with the capital's tech firms raising a record £2.45 billion and accounting for around 80 per cent of all UK venture capital tech funding in 2017. Some of the biggest deals last year included a £391m Series B investment into Improbable, Deliveroo (£364m) and Truphone (£255m).
Further analysis of the data shows that the UK and London remain the favourite destination in Europe for tech investors. UK firms attracted almost four times more funding in 2017 than Germany (£694m) and more than France, Ireland and Sweden combined. London tech companies also raised significantly more venture capital investment than any other European city, including Amsterdam, Berlin and Paris.
The Mayor of London, Sadiq Khan, said: "Today's record investment figures are further proof that London is the undisputed tech capital of Europe and I am committed to ensuring we take over from Silicon Valley as the world's leading tech hub.
"Technology entrepreneurs and businesses are attracted to our great city for its diverse talent pool and unique business ecosystem and I am determined that London remains open to investment and the best tech talent from all over the world."
Eileen Burbidge, Partner at Passion Capital added: "The UK remains one of the world's leading hubs for technology investors and it is no surprise to see that UK tech companies attracted double the amount of venture capital financing than any other European country last year."
"It's a testament to our exceptional entrepreneurs that the UK tech sector continues to produce companies that are leading in the development of cutting edge technologies such as artificial intelligence and fintech. This environment and ecosystem of innovation presents tremendous opportunities for investors and will help to attract global investment into the UK's digital economy for many years to come."
Fintech was the leading sector for investment in 2017, with UK financial technology firms attracting a record £1.34 billion in VC funding. London's fintech firms led the way, accounting for over 90 per cent of all money raised by UK fintech firms last year. 2017 saw major funding rounds for financial technology companies such as TransferWise (£211m), Funding Circle (£81.9m) and Monzo (£71m).
London's Artificial Intelligence (AI) companies also saw elevated levels of funding in 2017. Big deals for companies such as Babylon Health (£47.56m), Callsign (£26.92m) and Starship Technologies (£13.95m) saw investment in London AI companies reach over £200m – increasing over fifty percent on 2016 funding levels. This trend was replicated nationally, with UK AI companies raising a record £488m last year and double the amount raised (£232m) in 2016.
Last year saw a number of the world's leading tech companies pledge their long-term commitment to the capital, with significant investments from Amazon, Apple and Google. In the second half of last year, Spotify announced it will expand its R&D operation in London and double its headcount, while US tech giant Facebook confirmed it will create an additional 800 jobs for its new London headquarters.
London & Partners PR Team
020 7234 5710
Notes to editors
Data sourced from PitchBook database. Data downloaded on 02/01/2018
Table showing venture capital funding into London and UK tech companies from 2012-2017 (£)
| | | | | | | |
| --- | --- | --- | --- | --- | --- | --- |
|   | 2012 | 2013 | 2014 | 2015 | 2016 | 2017 |
| London | 260.98m | 344.72m | 646.30m | 963.73m | 1.23bn | 2.45bn |
| UK | 404.52m | 543.90m | 950.76m | 1.54bn | 1.63bn | 2.99bn |
Source: PitchBook December 2017
Table showing total venture capital funding into technology firms in major European cities in 2017
| | |
| --- | --- |
| European city | Total funding raised (£) |
| London | 2.45bn |
| Paris | 564.97m |
| Berlin | 456m |
| Stockholm | 360.27m |
| Amsterdam | 212.18m |
| Dublin | 117.45m |
| Madrid | 65.38m |
| Helsinki | 56.98m |
| Copenhagen | 40.23m |
| Lisbon | 2.43m |
Source: PitchBook December 2017
Table showing total venture capital funding into technology firms in major European countries in 2017
| | |
| --- | --- |
| European city | Total funding raised (£) |
| UK | 2.99bn |
| Germany | 694.49m |
| France | 667.63m |
| Sweden | 418.87m |
| Netherlands | 279.14m |
| Spain | 192.87m |
| Finland | 128.62m |
| Ireland | 123.06m |
| Denmark | 62.21m |
| Portugal | 6.63m |
Source: PitchBook December 2017
About London & Partners
London & Partners is the Mayor of London's official promotional agency. Our purpose is to support the Mayor's priorities by promoting London internationally, as the best city in the world in which to invest, work, study and visit. We do this by devising creative ways to promote London and to amplify the Mayor's messages, priorities and campaigns to international audiences. Our mission is to tell London's story brilliantly to an international audience.  
London & Partners is a not-for-profit public private partnership, funded by the Mayor of London and our network of commercial partners. For more information, visit www.londonandpartners.com    
For high res, rights-free images of London, please register at http://photos.london/press/