London Pass Itinerary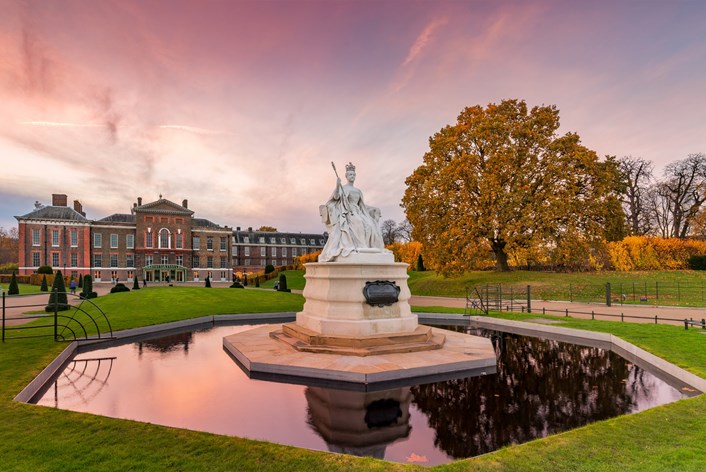 The London Pass offers access to more than 80 of London's top attractions and sightseeing experiences.
London Pass holders save money on entrance fees and also save time with queue-jumping privileges at several locations. Here's how to enjoy 10 top attractions over three days.
One-day London Passes can be offered to accredited travel journalists.
High resolution images are available free of charge to media registering here
Day 1
9.00: Visit the Tower of London
Despite the Tower of London's grim reputation as a place of torture and death, within these walls you will also discover the history of a royal palace, an armoury and a powerful fortress. Don't miss Royal Beasts and learn about the wild animals that have inhabited the Tower, making it the first London Zoo. Discover the priceless Crown Jewels newly displayed in 2012, join an iconic Beefeater on a tour and hear their bloody tales, stand where famous heads have rolled, learn the legend of the Tower's ravens, storm the battlements and get to grips with swords and armour and much more!
Tower Hill, London, EC3N 4AB
www.hrp.org.uk/TowerOfLondon
11.45: Visit the Tower Bridge Exhibition
Inside the Tower Bridge Exhibition you will learn all about how the world's most famous bridge works and the history behind its creation. Enjoy the panoramic views from the walkways situated 45 metres above the Thames and visit the original Victorian engines.
Tower Bridge, London, SE1 2UP
www.towerbridge.org.uk
12.45: Visit the London Bridge Experience
Enjoy two top London attractions for the price of one with the London Bridge Experience and London Tombs.
Take a trip into the Bridge's history and spooky haunted tunnels, as you encounter different characters, tear down the old Viking bridge and meet the Keeper of the Heads! The truly terrifying London Tombs is next - creep around the haunted catacombs as zombies and other unspeakable creatures leap at you from the darkness.
2 - 4 Tooley Street, London, SE1 2SY
www.thelondonbridgeexperience.com
13.45: Lunch in the Bankside area
15.00: Visit Shakespeare's Globe
Shakespeare's Globe Exhibition and Tour offers a fascinating introduction to the world-famous Globe Theatre and life in Shakespeare's London. Discover Elizabethan Bankside - the city of London's playground. See a sword-fighting display, find out how actors are dressed in handmade costumes and take a tour of today's working theatre - brought vividly to life by one of our story-teller guides.
The tour is available all year, and audio guides are included for the Exhibition visit in English, French, German, Spanish, Italian, Japanese, Mandarin, and Russian.
21 New Globe Walk, Bankside, London, SE1 9DT
www.shakespearesglobe.com
Day 2
10.00: Visit Kensington Palace
Kensington Palace, a palace of secret stories and public lives has been influenced by generations of royal woman. Experience life as a 17th and 18th century royal courtier while making your way through the magnificent King's and Queen's State Apartments adorned with remarkable paintings from the Royal Collection. Victoria Revealed, set within the rooms where Victoria lived as a child, this exhibition explores her life and reign as wife, mother, Queen and Empress.
Kensington Gardens, London, W8 4PX
www.hrp.org.uk/KensingtonPalace
13.00: Visit Westminster Abbey
Kings, queens, statesmen and soldiers; poets, priests, heroes and villains - Westminster Abbey is a must-see living pageant of British history. Every year, the Abbey welcomes over one million visitors who want to explore this wonderful 700-year-old building - the coronation church of England.
London, SW1P 3PA
www.westminster-abbey.org
15.00: Visit Churchill War Rooms
Visit Churchill War Rooms, part of Imperial War Museums, to discover the original Cabinet War Rooms, the underground headquarters that sheltered Churchill and his wartime government during the Blitz. Explore the historic rooms that once buzzed with strategies and secrets, and also visit the interactive Churchill Museum.
Clive Steps, King Charles Street, London, SW1A 2AQ
www.iwm.org.uk/visits/churchill-war-rooms
16.25pm: City Cruises from Westminster Pier to Tower Pier
Rest of day/evening at leisure
Day 3
8.28: Take the train from London Waterloo to Windsor & Eton Riverside
9.45am: Visit Windsor Castle
Windsor Castle was an official residence of Queen Elizabeth II. Explore 900 years of history in this magnificent royal palace.
Windsor, SL4 1NJ
www.royalcollection.org.uk/visit/windsorcastle
12.53pm: Take the train from Windsor & Eton Riverside to Hampton Court via Clapham Junction
www.nationalrail.co.uk
2.30pm: Visit Hampton Court Palace
Explore Henry VIII's majestic palace including his magnificent state apartments and the vast Tudor kitchens. Don't miss the haunted gallery, the Baroque Palace, the formal gardens and the famous maze.
East Molesey, Surrey, KT8 9AU
www.hrp.org.uk/HamptonCourtPalace
Rest of day/evening at leisure