External Data Sources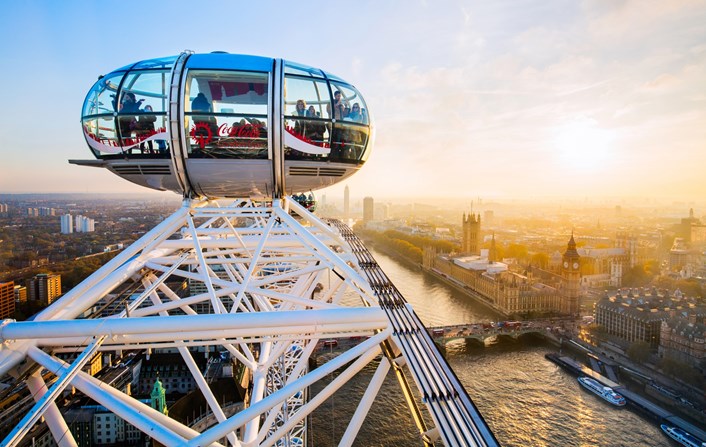 Looking for more facts and figures? Listed below are links to key London data sources.
Overseas Visitor Data
Regional International Passenger Data measures the number of visitors to UK regions, including London. Published quarterly by VisitBritain.
https://www.visitbritain.org/inbound-research-insights
Domestic Visitor Data
Great Britain Tourism Survey. A national consumer survey measuring the volume and value of tourism trips taken by residents of Great Britain. Published monthly by VisitEngland.
https://www.visitengland.com/biz/resources/insights-and-statistics/market-size-and-value/domestic-overnight-tourism-gbts
Global Visitor Data
World Tourism Barometer
Overview of global tourism data from destination countries and air transport. Published three times a year (January, June, and October) by the World Tourism Organisation.
http://mkt.unwto.org/en/barometer
WTTC Tourism Satellite Accounting
Country reports that quantify all aspects of Travel & Tourism demand. Published annually (March) by World Travel & Tourism Council.
European Cities Tourism
Database of tourism statistics relating to 30+ European cities. Managed on an ongoing basis by TourMIS.
Hotels
BDO Monthly London Hotel Trends*
A survey of business levels across 40,000+ London hotel rooms. Supply featured is mainly in the 3–5 star categories. Published monthly by BDO
STR Global Hotel Performance Data*
International monthly hotel performance data encompassing data from 7,800 hotels in 500 global markets including London. Published monthly by STR Global.
PwC Hospitality Directions
A quarterly survey of trends impacting the UK hospitality sector.
Retail
London Retail Sales Monitor
Measures changes in the actual value of retail sales from a sample of retailers across London. Published monthly by London Retail Consortium.
www.brc.org.uk / www.newwestend.com
Footfall Index*
Measures actual numbers of people at various retail locations nationwide. Published monthly by Footfall.
Museums
National Museum Directors Conference
Reports highlighting the impact of the national museums, libraries and archives.
Monthly Museum and Gallery Visits
The number of visits made to DCMS-sponsored museums and galleries. Published monthly by DCMS.
www.culture.gov.uk/what_we_do/museums_and_galleries/6423.aspx
Attractions
Annual Survey of visits to Visitor Attractions & England Attractions Monitor. VisitEngland runs two surveys providing market intelligence about the Attractions sector.
http://www.visitengland.com/biz/resources/insights-and-statistics/research-topics/attractions-research
Association of Leading Visitor Attractions
The Association of Leading Visitor Attractions (ALVA) brings you all the relevant information (Opening and Closing times, Prices and Special Events) on leading attractions (Museums & Galleries, Heritage sites, Cathedrals, Leisure Attractions, Gardens and Conservation sites), museums, etc.
Real Estate
Market Monitor Analysis of the Central London real estate market. Published quarterly by Driver Jonas Deloitte.
Business Outlook
Annual outlook and review covering various real estate market sectors. Published annually in January by Christie & Co.
London Business in General
London Chamber of Commerce and Industry
Various reports and surveys across key areas impacting London businesses.
Corporation of London
Various reports highlighting the importance of the City.
London Economic Information
London's Economy Today
A monthly bulletin featuring the most up-to-date information on the state of London's economy. It is published on the third Tuesday of each month. Published monthly by GLA Economics.
http://www.london.gov.uk/priorities/business-economy/publications/gla-economics
UK Conference Market Survey
The report contains results of interviews with 300 association (not for-profit) organisers and 300 corporate (for-profit) buyers. Published annually with quarterly updates by Meetings Industry Association.
International Meetings Statistics
Assortment of reports detailing international meeting trends. Published annually (September) by Union of International Associations.
European Cities Monitor
Views of Senior Executives from 500 European companies on Europe's leading business cities. Published annually in October by Cushman & Wakefield Healey & Baker.
http://www.europeancitiesmonitor.eu/
Transport
London Travel Report
Statistical report on all aspects of transport in London. Published annually (January) by TfL.
UK Airport Statistics
Passenger and traffic movement levels across 60 UK airports. Published monthly by CAA.
British Airways Traffic Statistics
Monthly traffic statistics and business activity from British Airways. Published on the third working day of each month by BA.
Others
London Key Facts
Facts and figures about London, including sections on wealth and poverty, diversity, education, housing, culture and
tourism and the boroughs. Published annually by London Councils.
Olympic Games Impact Report
Olympic Games Impact Report is a study by PriceWaterhouseCoopers, commissioned by the DCMS and the London Development Agency, to assess the likely net benefits of hosting the Olympics and Paralympics in 2012.
NB: * Denotes chargeable service