What's New in September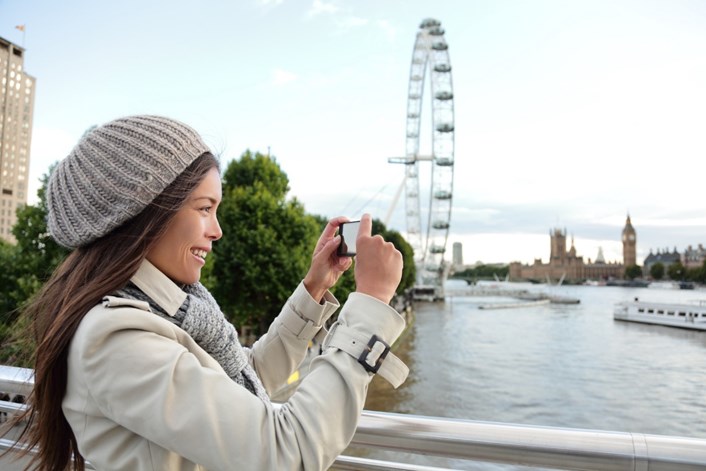 The start of autumn brings a whole host of new and exciting happenings across the capital.
Explore the best of London's architecture with the London Design Festival or Open House London weekender, watch a brand-new show or take in a blockbuster exhibition. The River Thames also takes the stage during Totally Thames and Regatta London for grand days out with the entire family.
For more information on What's New in London, go to visitlondon.com
You can also follow the London & Partners communications team on Twitter at @londonpartners
New Openings
Wellcome Collection, 5 September 2019
A new permanent gallery, Being Human will explore what it means to be human in the 21st century. Divided into four sections – Genetics, Minds & Bodies, Infection, and Climate Breakdown – the new display will present around 50 artworks and objects that reflect our hopes and fears about new forms of medical knowledge and our changing relationships with ourselves, each other, and the world. For more information, contact j.sancez@wellcome.ac.uk
Science City 1550: The Linbury Gallery
Science Museum, 12 September 2019
Discover how London grew from a bustling capital city to a global hub for trade, commerce, and scientific enquiry between 1550 and 1800. The gallery will take visitors on a 250-year journey through London as the city became a globally-important hub of trade, exploration and scientific enquiry. For more information, contact freya.barry@sciencemuseum.ac.uk
Events
Various, 1 – 30 September 2019
Totally Thames is an annual celebration of the River Thames. The month-long programme of diverse and accessible arts and culture runs along the 42-mile stretch of the Thames. Working collaboratively with artists, local communities, river interest organisations and businesses, the events range from pop-up performances, boating events, art installations, River clean-ups, live performances, talks, workshops and more. For more information, contact chloe@chloenelkinconsulting.com
Hampton Court Palace, 6 – 8 September 2019
For three days only, the gardens at Hampton Court Palace will be home to over 300 over the finest and rarest motor cars to ever been seen - from 1896 pioneers to present day supercars. For more information, contact ben@influenceassociates.com
Covent Garden, 11 – 15 September 2019
The first ever London Beauty Week will launch this September as a partnership between Covent Garden and the British Beauty Council. Events will showcase some of the most exciting British beauty products and demonstrate both the British Beauty Council and London's Beauty Quarter Covent Garden's commitment to supporting growth and influence in the beauty industry. For more information, contact catherine@capitalandcounties.com
Various, 13 – 17 September 2019
The public is invited into the world of fashion with the opening of London Fashion Week.
Discover an immersive innovative experience which includes designer catwalks, creative installations, and a #positivefashion designed exhibition. For more information, contact michalis.zodiatis@britishfashioncouncil.com
Various, 14 – 22 September 2019
London Design Festival celebrates and promotes London as the design capital of the world. Building on London's existing design activity, the concept is an annual event that promotes the city's creativity, drawing in the country's greatest thinkers, practitioners, retailers and educators to deliver an unmissable celebration of design. For more information, contact londondesignfestival@exposure.net
Various, 21 – 22 September 2019
Open House London is the world's largest architecture festival, giving free public access to over 800 buildings, walks, talks and tours over one weekend in September each year. The event is fully inclusive, and admission is free for all Open House events each September. For more information, contact press@open-city.org.uk
Trafalgar Square, 29 September 2019
London's very own festival of Japanese culture returns to the centre of the city this September. A regular fixture now in the London calendar, this free annual festival brings people together to enjoy Japanese food, music, dance, and activities for all the family. For more information, contact contact@japanmatsuri.com
Central London, 29 September 2019
For one day, kayaking, canoeing, rowing and paddle boarding will take over the River Thames. The event will fundraise for great causes, connect sport with the environment and inspire thousands of people from across the country to take up paddle sports. For more information, contact info@regatta.london
Exhibitions
Tate Britain, 11 September 2019 – 2 February 2020
William Blake was a painter, printmaker and poet who created some of the most iconic images in British art. With over 300 original works, including his watercolours, paintings and prints, this exhibition is the largest show of Blake's work for almost 20 years. For more information, contact pressoffice@tate.org.uk
Royal Academy, 21 September – 3 December 2019
From the British coastline to the rooftops of Manhattan, Antony Gormley's sculptures are recognised across the world. With work from his 45-year career, the exhibition will explore Gormley's wide-ranging use of organic, industrial and elemental materials over the years, including iron, steel, hand-beaten lead, seawater and clay. For more information, contact press.office@royalacademy.org.uk
V&A, 21 September 2019 – 8 March 2020
Experience the extraordinary creative process of one of the world's most inventive photographers through his pictures, films, photographic sets, and special installations – including ten new series of photographs influenced by the V&A's collections. For more information, contact press.office@vam.ac.uk
Science Museum, 25 September 2019 – 24 January 2020
The Art of Innovation explores the relationship between science and art over the past 250 years, and how it has helped to interpret, study and explore the world around us. This exhibition will showcase the breadth of the Science Museum Group Collection, with iconic artworks and objects of scientific discovery displayed alongside works by some of the biggest names in visual arts: Hepworth, Hockney, Boccioni, Lowry, Constable, Turner and more. For more information, contact will.stanley@ScienceMuseum.ac.uk
Theatre & Entertainment
Venue TBA, 5 September 2019 – 19 January 2020
A world premiere immersive production based on Jordan Belfort's infamous memoir, as made famous by Martin Scorsese's Oscar-winning hit. The production will plunge audiences into a world of greed, power and excess, bringing to life the highs and lows of Jordan Belfort's millionaire lifestyle. For more information, contact su-ann@thecornershoppr.com
Dominion Theatre, 6 September – 2 November 2019
Something BIG is coming to London! Based on the smash-hit movie starring Tom Hanks, BIG the Musical will make its West End premiere at the Dominion Theatre for a nine-week season. BIG is a joyous musical about 12-year-old Josh Baskin who longs to be big. When a mysterious 'Zoltar' machine grants his wish, he finds himself trapped inside an adult's body. For more information, contact info@amandamalpass.com
The Peacock Theatre, 11 September – 19 October 2019
The definitive 30th anniversary tour of 'Fame the Musical' leaps on to the West End stage this September. Based on the 1980 phenomenal pop culture film, the smash hit sensation follows the lives of students at New York's High School for the Performing Arts as they navigate their way through the highs and lows, the romances and heartbreaks of life. For more information, contact charlotte.constable@sadlerswells.com
Old Stock: A Refugee Love Story
Wilton's Music Hall, 18 – 28 September 2019
A dizzying 80-minute, genre bending, darkly funny gig-meets-live theatre experience based on a true story of two Jewish Romanian refugees fleeing Romania for Canada in 1908. Covering sex, religion, tragedy and triumph, the show follows Chaim and Chaya as they make a fresh start in the New World. For more information, contact ben@thecornershoppr.com
Vaudeville Theatre, 20 September – 1 December 2019
From the parents of 'The Play that Goes Wrong' comes a brand-new comedy all about growing up. Are we the same people at 30 as we were at 13? Does school life determine our future? Playing an unruly classroom of kids and anarchic high school teenagers, through to the aches and pains of adulthood, the original Mischief company are back in the West End. This is a lesson not to be skipped! For more information, contact jo@joallanpr.com
The Vaults, 24 September 2019 – 12 January 2020
Your presence has been requested at the Red Palace. A new immersive cabaret experience conjured from the darkest, most beguiling and magical folk tales. Red Palace is a night of feast and fantasy, glitter and doom, within a Gothic masquerade. Don your mask and your devilish alter ego, who knows how this party will end… For more information, contact enquiries@the-vaults.org
The O2, 26 September – 6 October 2019
Superhero action, thrills and drama will soar into London as Marvel Universe LIVE! returns with a brand-new show. Marvel fans will see Spiderman, The Avengers and the Guardians of the Galaxy join forces with Doctor Strange, master of the mystic arts, in a race against time to recover the Wand of Watoomb before it falls into Loki's hands. For more information, contact communications.team@theo2.co.uk
Food & Drink
Holland Park, September 2019
A neighbourhood restaurant with an international profile, Julie's first opened in November 1969 with famed interior-designed Julie Hodgess at the helm. A London legend, it quickly earned a reputation for hosting a clientele of rock and roll stars, high society names and Hollywood celebrities, including the Rolling Stones, Sir Paul McCartney, Kate Moss and Diana, Princess of Wales, in addition to Notting Hill and Holland Park locals. Michelin-starred Shay Copper, previously of The Goring, has been appoint Chef Patron and will serve a menu of modern British cuisine. For more information, contact sarah@dovetail-agency.co.uk
Yard Sale Pizza
Hackney Road, September 2019
Just over five years since first launching in Clapton, Yard Sale Pizza is heading to Hackney Road to open its fifth shop this September. Having built up a loyal neighbourhood following over the years from its Clapton, Finsbury Park, Walthamstow, and Leytonstone shops, the Hackney Road location will be Yard Sale's biggest opening yet, a two-floor space on one of east London's most vibrant streets. For more information, contact joelwporter@gmail.com
Davies and Brook at Claridge's
Claridge's, September 2019
Davies and Brook is from the team behind New York's Eleven Madison Park, voted number 1 in the world by The World's Best 50 Restaurants (2017). Focusing on warm hospitality with delicious cuisine, Davies and Brook will be a fine dining restaurant without pretence. Co-owner and three Michelin star Chef Daniel Humm has created the menu, which will embrace Britain's best ingredients, culinary traditions and many global food influences. For more information, contact sophied@derris.com
Silo
Hackney Wick, September 2019
Silo, the acclaimed zero-waste restaurant from Brighton, is taking up residence in the White Building in Hackney Wick. The relocation is part of CRATE Brewery's refurbishment of the space, which includes an experimental brewery and a bigger bar. Silo will focus on sustainability-focused dinner and brunch menus that will change regularly. For more information, contact marcus@fraser-communications.co.uk
The Betterment at the Biltmore
The Biltmore, September 2019
Acclaimed Chef Jason Atherton, of City Social, is returning to Grosvenor Square to open The Betterment at The Biltmore, Mayfair. The Betterment's Head Chef will be Paul Walsh and the seasonally driven menu will feature beautifully presented dishes of wood-fired fish and meats, fresh seafood and plant-based plates. At the heart of the restaurant will be a dramatic open grill. For more information contact jessica@saucecommunications.com
Broadgate, September 2019
Popular Portuguese restaurant and wine hotspot Bar Douro will launch its second London location in the City this summer. The interior will see the return of the hand-painted Portuguese 'azulejos' tiles popular in the original London Bridge restaurant, alongside a marble counter. It will serve a menu of petiscos (snacks), pratinhos (small plates) and pratos (large plates) with a focus on sharing. For more information, contact info@bardouro.co.uk
Hotels
Hackney, 1 September 2019
With cutting-edge design elements specially crafted by Dion & Arles, MAMA London has 195 rooms available – each a sanctuary with the comfort of home coupled with all the needs of digital modernity. There are plenty of places to work and to gather, along with a private dining room and a couple of karaoke rooms. For more information, contact ellie@bacchus.agency
Southwark, September 2019
The Hoxton brand is opening its eighth outpost and third London hotel, adding to its Shoreditch and Holborn offerings. A 14-storey new build property, The Hoxton is located on the south side of Blackfriars Bridge, a stone's throw from the River Thames. The area has a rich history and was a thriving trading hub for London through the industrial revolution. Today the neighbourhood is full of galleries, bars, galleries and museums. For more information, contact alice.tate@ennismore.com
About London & Partners:
London & Partners is the Mayor of London's official promotional agency. Its purpose is to support the Mayor's priorities by promoting London internationally, as the best city in the world in which to invest, work, study and visit. We do this by devising creative ways to promote London and to amplify the Mayor's messages, priorities and campaigns to international audiences. Its mission is to tell London's story brilliantly to an international audience.
London & Partners is a not-for-profit public private partnership, funded by the Mayor of London and our network of commercial partners. For more information, visit londonandpartners.com


About visitlondon.com:
visitlondon.com is the most influential source of information for overseas visitors to London and features thousands of attractions both large and small across the entire city. Every year the site attracts 28 million unique users.
For high res, rights-free images of London, please register at https://photos.london/press/
Media Enquiries:
London & Partners Media & PR Team
Tel: +44 (0)20 7234 5710
Switch: +44 (0)20 7234 5800
Email: press@londonandpartners.com