What's New in February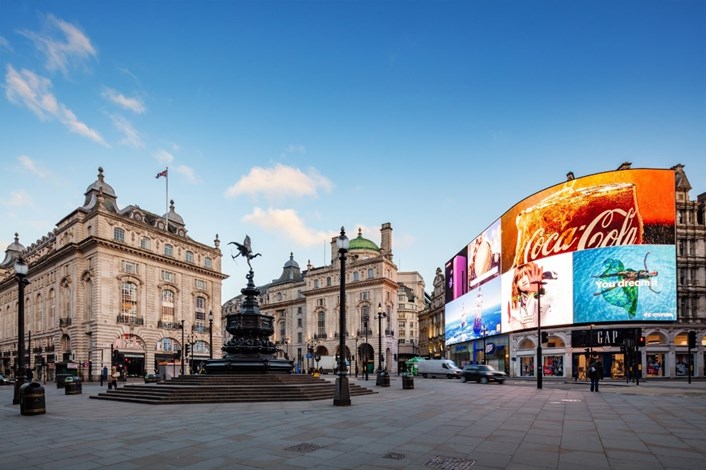 February can be a little cold and dreary, but your social calendar doesn't have to be! Impress your Valentine in London (or treat yourself) this year with one of the many fantastic events taking place.
For more information on What's New in London, go to visitlondon.com
You can also follow the London & Partners communications team on Twitter at @londonpartners
Events
Kew Orchid Festival 2020: Indonesia
Kew Gardens, 8 February – 8 March 2020
Kew's 25th annual orchid festival will celebrate the incredible wildlife and vibrant culture of Indonesia. Stepping into the Princess of Wales Conservatory, visitors will find themselves transported to an entrancing paradise evoking some of the sights, smells and sounds of Indonesia. For more information, contact pr@kew.org
Cancer Research UK London Winter Run
Central London, 9 February 2020
The Cancer Research UK London Winter Run is a 10k challenge through the heart of the city, passing world famous landmarks and instantly recognisable areas. Since the first event in 2015, over 83,000 people have taken part, raising nearly three million pounds for Cancer Research UK and other causes. For more information, contact info@winterrunseries.co.uk
The largest festival of its kind in the UK, Imagine Festival is dedicated to families experiencing and enjoying an assortment of art and culture, presenting twelve days of the best international performance, music, literature, comedy, creativity and free fun for children aged 0-11 and their grownups. For more information, contact phoebe.gardiner@southbankcentre.co.uk
Various venues, 14 – 18 February 2020
London Fashion Week takes place twice a year in February and September, showcasing over 250 world-class designers to a global audience of influential media and retailers. For more information, contact Michalis.zodiatis@britishfashioncouncil.com
Exhibitions
British Baroque: Power and Illusion
Tate Britain, 5 February – 19 April 2020
From the Restoration of Charles II in 1660 to the death of Queen Anne in 1714, the late Stuart period was a time of momentous change for Britain. From the royal court as the brilliant epicentre of the nation's cultural life to the rise of party politics, the exhibition will look at the magnificence of art and architecture as an expression of status and influence. For more information, contact pressoffice@tate.org.uk
The Queen's House, 13 February 2020 – 17 January 2021
The Queen's House, in partnership with Woburn Abbey, will open Woburn Treasures, a major collaboration which will see significant works displayed from the private art collection of The Duke and Duchess of Bedford. Considered to be one of the most important art collections still in private hands, with works by artists such as Van Dyck, Reynolds, Gainsborough, Poussin and Canaletto, the collaboration marks the first-time significant collection pieces have been on public display in a national museum since the 1950s. For more information, contact press@rmg.co.uk
Tate Modern, 13 February – 11 March 2020
Over the last 25 years, Steve McQueen has been influential in expanding the way in which artists work with film. He is the author of some of the most seminal works of moving image designed for gallery-based presentation, as well as four films for cinematic release, Hunger (2008), Shame (2010), 12 Years a Slave (2013) and Widows (2018). This exhibition will bring together the immersive video and film installations he has made since 2000. For more information, contact pressoffice@tate.org.uk
Nicolaes Maes: Dutch Master of the Golden Age
The National Gallery, 22 February – 31 May 2020
Featuring over 35 paintings and drawings from collections across the world, this exhibition spans Nicolaes Maes's whole career, spent in Dordrecht and Amsterdam. Maes, who was one of Rembrandt's most important pupils, pioneered the theme of the eavesdropper; his carefully styled narratives often break the fourth wall, making the viewer a participant in the scene. For more information, contact press@ng-london.org.uk
Royal Academy of Arts, 23 February – 25 May 2020
From his celebrated self-portraits to dreamlike scenes of the North Sea coast, this exhibition will introduce the visionary work of artist Léon Spilliaert. Spilliaert's work is characterised by dramatic perspectives and a quiet luminescence. He is best known for a sequence of enigmatic self-portraits and for his atmospheric night-time scenes of Ostend. For more information, contact press.office@royalacademy.org.uk
David Hockney: Drawing from Life
National Portrait Gallery, 27 February – 28 June 2020
The first major exhibition devoted to David Hockney's drawings in over twenty years, David Hockney: Drawing from Life, explores Hockney as a draughtsman from the 1950s to the present by focusing on depictions of himself and a small group of sitters close to him. For more information, contact press@npg.org.uk
V&A, 29 February – 21 June 2020
This exhibition will present the kimono as a dynamic and constantly evolving icon of fashion, revealing the sartorial, aesthetic and social significance of the garment from the 1660s to the present day, both in Japan and the rest of the world. For more information, contact press.office@vam.ac.uk
Entertainment & Theatre
Sam Wanamaker Playhouse, 1 February – 18 April 2020
Katharina and Bianca, the daughters of a rich man of Padua, are ready to marry. The game is simple: the youngest can be won only if the eldest finds her equal. But Katharina is strong-willed. Who will be able to rival her? The hunt is on. Accompanied by live music and song, The Taming of the Shrew questions the essence of femininity and masculinity, and searches for answers in the realm of the wondrous. For more information, contact Julia.p@shakespearesglobe.com
The Old Vic, 1 February – 28 March 2020
Daniel Radcliffe and Alan Cumming star in Samuel Beckett's double bill – Endgame and Rough for Theatre II. In a bare room, Hamm, an old, blind tyrant, is locked in a stalemate with his servant Clov. Richard Jones (The Hairy Ape, Into the Woods) directs Beckett's macabre comedy where hope and cruelty are the last things to die. For more information, visit https://www.oldvictheatre.com/whats-on/2020/endgame
Trafalgar Studio Two, 5 February – 7 March 2020
The Olivier Award-nominated producers of 2017's La bohème present a brand-new Giacomo Puccini double-bill Opera Undone: Tosca & La bohème. Distilled to sixty minutes each and sung in English, this new production tears up the opera rule book for a whole new generation. For more information, contact trafalgarmanagement@trafalgarentertainment.com
Dominion Theatre, 5 February – 12 September 2020
The new musical The Prince of Egypt, based on the 1998 DreamWorks animated film of the same name will play in London's West End. The musical follows the life of Moses from being prince of Egypt to his ultimate destiny to lead the children of Israel out of Egypt. The musical features several of the songs Stephen Schwartz penned for the movie as well as new numbers that the Wicked composer wrote specifically for the stage. Scott Schwartz will direct the London staging. For more information, contact info@amandamaplass.com
Peacock Theatre, 6 February – 21 March 2020
Message In A Bottle is the spectacular new dance-theatre show from triple-Olivier Award nominee, Kate Prince, to the iconic hits of 17-time Grammy Award-winning artist Sting. A village alive with joyous celebrations is suddenly under siege. Determined and daring, three parted siblings step out on their own extraordinary adventures. For more information, visit http://peacocktheatre.com/whats-on/message-in-a-bottle/
Piccadilly Theatre, 14 February 2020 – 2 January 2021
One of Hollywood's most beloved romantic stories of all time is now coming to the West End. Pretty Woman: The Musical features direction and choreography by two-time Tony Award winner ​Jerry Mitchell​ (​Kinky Boots​, ​Legally Blonde​, ​Hairspray​) and an original score by Grammy winner ​Bryan Adams​ and his long-time song writing partner. For more information, contact simon@rawpr.co.uk
Food & Drink
King's Cross, February 2020
Featuring hoppers, dosas, rice, roast, kothu and arrack inspired by Sri Lanka and South India on their menu, much-loved Hoppers will be opening their third location this February in King's Cross. For more information, contact info@hopperslondon.com
King's Cross, February 2020
The Courtyard at Goods Way is an all-day food hall that will house a variety of stalls and a new music venue and a New Orleans-inspired bar. The latest venture from Venue Group, the team behind Flat Iron Square in Borough headed by folk band Mumford & Sons' Ben Lovett, Goods Way draws inspiration from all corners for the world. For more information, contact jon@chalkpressagency.co.uk
Hotels
Piccadilly, February 2020
A lifestyle concept created with one single goal, Zedwell Hotels aims to create the perfect environment for a fantastic night's sleep in the heart of the busy, bustling city. For more information, contact craig.mccormack@assemblyhotelsgroup.co.uk
About London & Partners:
London & Partners is the Mayor of London's official promotional agency. Its purpose is to support the Mayor's priorities by promoting London internationally, as the best city in the world in which to invest, work, study and visit. We do this by devising creative ways to promote London and to amplify the Mayor's messages, priorities and campaigns to international audiences. Its mission is to tell London's story brilliantly to an international audience.
London & Partners is a not-for-profit public private partnership, funded by the Mayor of London and our network of commercial partners. For more information, visit londonandpartners.com


About visitlondon.com:
visitlondon.com is the most influential source of information for overseas visitors to London and features thousands of attractions both large and small across the entire city. Every year the site attracts 28 million unique users.
For high res, rights-free images of London, please register at https://photos.london/press/
Media Enquiries:
London & Partners Media & PR Team
Tel: +44 (0)20 7234 5710
Switch: +44 (0)20 7234 5800
Email: press@londonandpartners.com